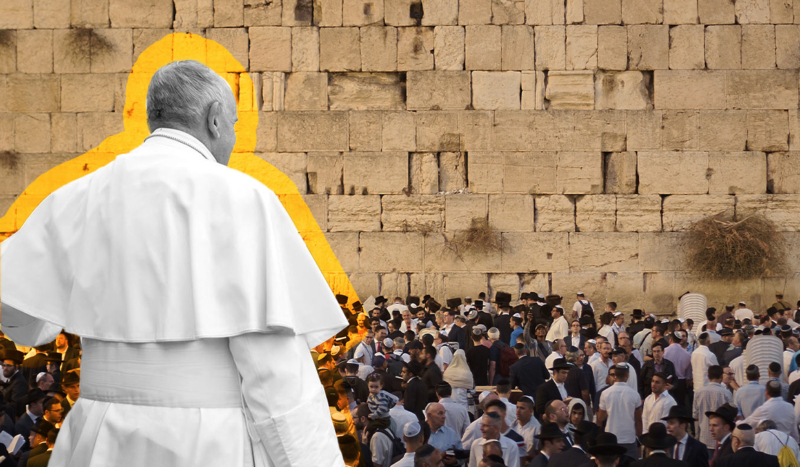 CV NEWS FEED // Two Israeli officials criticized Pope Francis and Catholic Patriarchs in Jerusalem last weekend for responding to the war between Israel and Hamas in a so-called "unfair, biased, and one-sided" manner.
Raphael Schutz, Israel's representative to the Holy See, called the response of the Latin bishops in Jerusalem "disturbing," while Eli Cohen, Israel's Minister of Foreign Affairs, expressed disappointment at the small amount of attention that the Pope has given the war in Israel.
"I continue to follow what's happening in Israel and Palestine with great sorrow," Pope Francis said at the Sunday Angelus on October 15. "I think again of so many, in particular children and the elderly. I renew my appeal for the liberation of the hostages, and I ask strongly that children, the sick, the elderly, women and all civilians not be victims of the conflict."
"Humanitarian law must be respected, above all in Gaza, where it's urgent and necessary to guarantee humanitarian corridors and to protect the entire population," he continued.
The Patriarchs of Jerusalem expressed similar sentiments a few days earlier in an October 13 press release.
"We are witnessing a new cycle of violence with an unjustifiable attack against all civilians. Tensions continue to rise and more innocent and vulnerable people are paying the ultimate price as the dramatic level of death and destruction clearly show," the Patriarchs wrote.
Raphael Schutz, Israel's representative to the Holy See, posted on X that the Patriarchs' reference to a "cycle of violence"—meaning Israeli self-defense— is unfairly biased.
"What actually happened was that the "circle of violence"… started with an unprovoked criminal attack by Hamas and Islamic Jihad… murdering more than 1300 Israelis and from other 35 nationalities, mostly civilians," he said. "They also raped women, burned babies, beheaded people and took hostages. Simultaneously they launched a wide range of missiles and rocket attacks against centers of civil population in Israel… Israel's action in self defense is aimed at Hamas and Islamic Jihad. Israel does not target civilians intentionally."
According to Israel's Minister of Foreign Affairs, Eli Cohen, the Holy See and Patriarchs did not give enough attention to other areas of Israel.
"It is inconceivable that an announcement essentially expressing concern for the residents of Gaza is issued at the same time Israel is burying 1,300 murdered citizens," Cohen said in a press release Saturday.
"We expect the Holy See to issue an unequivocal and clear condemnation of the murderous terrorist acts perpetrated by Hamas terrorists that caused grievous harm to children, women and the elderly just because they are Jews and Israelis," he said.
Some of Schutz's comments have been edited for clarity.