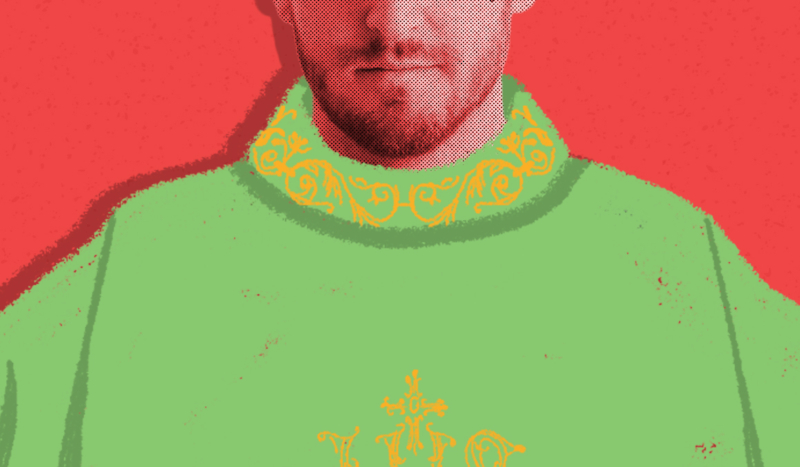 CV NEWS FEED // A Texas archdiocese issued a warning after a man impersonating a priest stole $500 from a Houston church and appeared at six other Dallas parishes last month.
The imposter, who calls himself "Father Martin," reportedly stole cash from St. Thomas More Catholic Church in southwest Houston on October 27, according to a memo from the Archdiocese of Galveston-Houston.
"It appears 'Father Martin' does some research on the internet before he visits a church so that he familiarizes himself with the names of the priests assigned to the parish and may mention their names in his attempt to gain access," Auxiliary Bishop and Chancellor Fr. Italo Dell'Oro, CRS, said in an October 30 memorandum:
In the case of our particular parish, a staff member encountered him and he claimed to be a visiting priest from a diocese in another state and was staying at the parish rectory for a few days, but he forgot his key, etc. He was provided access to the residence and a theft was committed.
The man stole money from a priest's wallet and then drove away.
The Houston Police Department (HPD) cannot share the man's name because they have not yet charged him, according to a report by the New York Times.
"We are working with other departments to determine if any similarities exist in other cases," said HPD spokeswoman Jodi Silva.
When the man visited six parishes in Dallas, he raised suspicions for not wearing a collar and not having a suitability letter from his bishop confirming who he was. Nothing was stolen from the Dallas parishes, according to communications director Katy Kiser.
Local police are not investigating the Dallas cases because impersonating a priest is not a criminal charge, according to the Dallas Police Department.
Authorities believe that the imposter has targeted several churches across the country.
According to memos from the United States Conference of Catholic Bishops, the imposter was active in California and Ontario and likely stole $1,770 from an Oregon parish.
He has outstanding warrants in California and Pennsylvania, according to the USCCB.
"While we always want our parish communities to be places of welcome, these types of incidents make it clear that we must also remain vigilant with regard to those who may wish to cause harm," Dell'Oro said.
The Archdiocese of Galveston-Houston referred requests for comment to the HPD, saying "it is now a police matter."