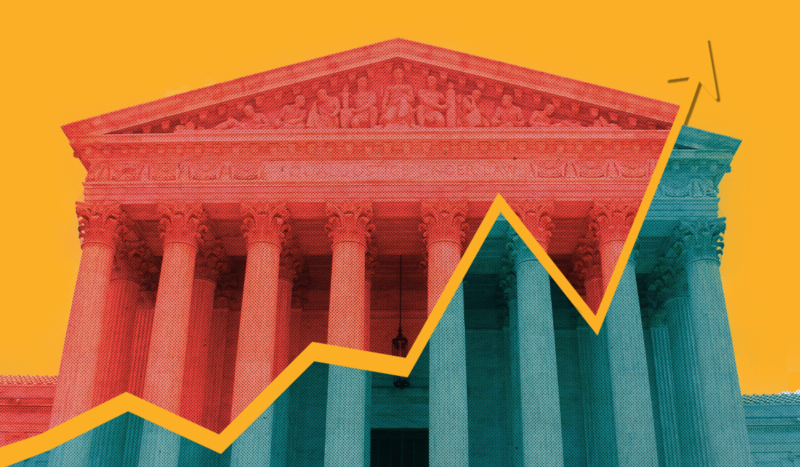 A high number of both Biden and Trump supporters currently favor "unconstitutional and authoritarian" ideas, according to a recent survey conducted by Project Home Fire from the University of Virginia.
According to the survey, conducted in late August through early September of this year, a large number of both Biden and Trump supporters said they supported violence toward political opponents, free speech restrictions, wealth redistribution, and secession, among other issues.
Many survey participants — 41% of Biden supporters and 38% of Trump supporters — said they thought it was "acceptable to use violence" to keep their political opponents from attaining their objectives.
The study, which surveyed about 2,000 registered voters, found that many people also favored free speech restrictions. Forty-seven percent of Biden supporters and 35% of Trump supporters thought the government "should regulate or restrict the expression of views considered discriminatory or offensive."
Thirty-one percent of Biden supporters and a quarter of Trump supporters agreed that "it is necessary to limit certain rights, like freedom of speech, to protect the feelings and safety of marginalized groups."
Some of those surveyed even supported secession. More than 40% of Trump supporters and 30% of Biden supporters said they supported states seceding from the United States to form separate nations.
The survey also revealed that some voters think "democracy is no longer a viable system." Thirty-one percent of Trump supporters and nearly a quarter of Biden supporters agreed to the statement, "Democracy is no longer a viable system, and America should explore alternative forms of government to ensure stability and progress."
While more Biden supporters believed in government-enforced diversity requirements, a significant percentage of Trump supporters said they supported the notion as well. Almost 70% of Biden supporters and more than 40% of Trump supporters agreed that "government policy should require corporations to have diversity at all levels of leadership."
A significant portion of voters also supported wealth redistribution, with more than half of Biden supporters and just under 40% of Trump supporters agreeing that "all wealth above a certain limit should be redistributed to address income inequality."
The survey showed 74% of Biden supporters favoring gun restrictions, while a lower number of Trump supporters — 35% — agreed that "the government should have the authority to restrict the number and types of firearms available to the public, irrespective of interpretations of the Constitution." 
Ultimately, the poll showed an intensely divided political climate in the United States, with 70% of Biden supporters and 68% of Trump supporters agreeing that "electing officials from the opposing party in 2024 would result in lasting harm to the United States."