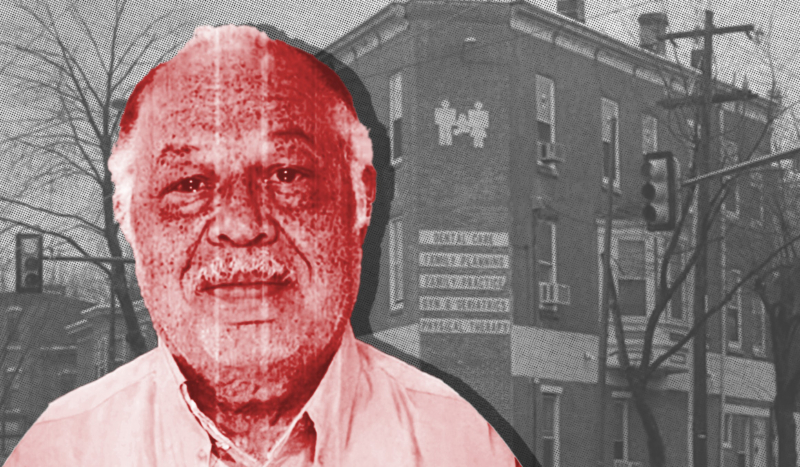 A crime scene photo exhibition of evidence from the trial of notorious abortionist Kermit Gosnell – "America's Biggest Serial Killer" – opened in Columbus, Ohio, October 20 and will remain until Election Day, when the state's voters will decide on a constitutional amendment that would radically expand abortion rights and restrict the rights of parents. 
"The Ohio media basically refused to cover it," exhibit producer Phelim McAleer told CatholicVote Monday:
It's really funny. This is a breaking news story in their district. The ads are on TV and this is a photographic exhibition on a national news story relevant to the Ohio area. The local media just will not cover it, and the reason they will not cover it is because they can't handle the truth … the last thing they want is the truth interfering with their political plans.
In January 2017, McAleer and his wife and fellow journalist Ann McElhinney released their book "Gosnell: The Untold Story of America's Most Prolific Serial Killer" through Regnery Publishing. The following year, the two independently produced the film "Gosnell: The Trial of America's Biggest Serial Killer." Now, their latest project is "Evidence – Crime Scene Photos from the Trial of America's Biggest Serial Killer."
The exhibit of 50 photographs "tells the story of the police raid and the subsequent evidence gathering process," an official press statement explains, pointing to the gruesome nature of parts of the exhibit:
Some of the photographs are of the babies Gosnell aborted illegally or was convicted of murdering. Graphic photographs will be at the rear of the exhibition behind curtains. Visitors to the EVIDENCE exhibition can choose whether to pull back the curtains in front of the more graphic pictures.
"People should see this exhibition," McElhinney said in the statement:
It illustrates what is illegal but also shows what is legal in many states and people would be shocked by what is now allowed behind closed doors in abortion clinics in many states in America. It's important that journalists bring these truths to the public – that's why we want to bring this crime scene photo exhibition to towns across the nation.
"There's an interest in truth," McAleer told CatholicVote. "There's an interest in this story. And as part of our research, we had come across these amazing crime scene photos. And, you know, a source had given them to us and we hadn't really been able to use them in any of what we produced."
"This is a historic case in America," he said, pointing to the use of photographs as "valuable historical documents."
"This says a lot about America, and it says a lot about the media, that we felt it was time to showcase these photographs," he added.
The journalist and filmmaker underscored the significance of the fact the exhibit photos were not taken by either pro-life or pro-abortion people.
"They were evidence in a court case," he said. "The defense never said these are not true photographs. The defense never said this is not accurate, this is not correct. Defense never said that. So, these are neutral photographs taken by law enforcement."
The exhibit, McAleer said, tells a "great story."
"And we need to tell great stories and tell the truth, and that will move people's hearts," he said.
As a journalist, however, he said he values simply telling the truth, but "in a way that will get people engaged, and then they can make up their own mind."
In Ohio, McAleer noted the mainstream media are "telling great stories that are basically not true."
"And they're not telling the truth of what this measure means," he said of the ballot initiative Issue 1. "It means abortion after birth, for whatever reason, at any time."
McAleer said the plan is to have the exhibit move on to every state in the country, but perhaps first to other states in which ballot initiatives are planned in the wake of the Supreme Court's decision to overturn Roe v. Wade.
In May 2013, the jury in the Gosnell murder trial found the West Philadelphia abortionist guilty of 237 crimes, including first-degree murder in the deaths of three babies who were found to have been born alive – before having their necks cut with scissors. 
Gosnell was also found guilty of involuntary manslaughter in the death of a woman who died following a botched abortion; charges of infanticide and conspiracy; and more than 200 counts of violating Pennsylvania's informed consent law that required women to wait 24 hours prior to undergoing the procedure in order to weigh risks and possible alternatives.
The grand jury report, dated January 20, 2011, describes the discovery of the heinous conditions inside Gosnell's clinic that led Philadelphia District Attorney Seth Williams to label it a "house of horrors."
Despite such "horrors," Gosnell "was only caught by accident," the grand jury report notes, "when police raided his offices to seize evidence of his illegal prescription selling."
Gosnell is currently serving three consecutive life terms for his crimes.