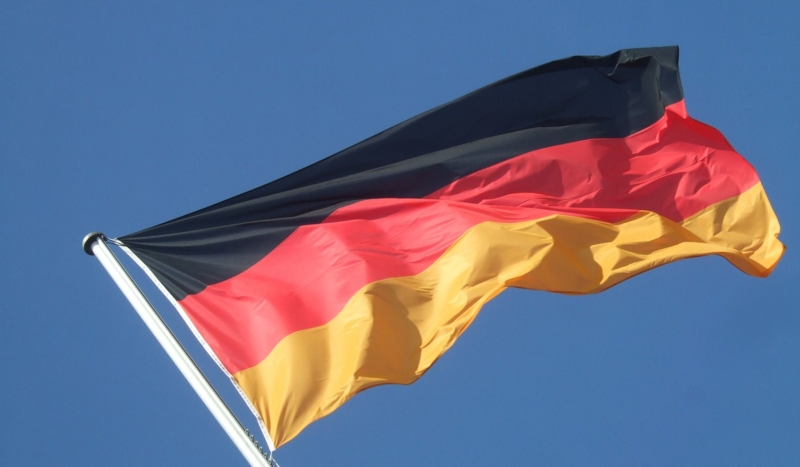 CV NEWS FEED // Dozens of same-sex couples gathered in the square outside Germany's Cologne Cathedral on Wednesday, waiting for progressive Catholic priests, in defiance of Church teaching and Cologne's archbishop, Cardinal Rainer Maria Woelki, to bless their disordered lifestyles.
The same-sex blessing service was organized in response to Woelki's criticism of a similar ceremony that occurred earlier this year in Mettmann, a small town within the archdiocese of Cologne. Though Woelki cited Church teaching, saying that Catholics may not sanction same-sex unions, progressive priests held the blessing service in Cologne as a protest against Woelki's statement.
As reported by AP News, the ceremony consisted of hundreds of people—both same-sex and opposite-sex couples—waving rainbow flags, singing the Beatles' "All You Need Is Love," and receiving blessings from priests and female ministers wearing rainbow-colored stoles.
Germany's LGBTQ rights commissioner, Sven Lehmann, said that the blessing ceremony demonstrated Germans' wish for greater diversity and LGBTQ acceptance within the Church, according to dpa, a German press agency.
"It is mainly thanks to the Church's grassroots that the Church is opening up more and more," Lehmann said. "Archbishop Woelki and the Vatican, on the other hand, are light years behind social reality."
As reported by CatholicVote, clergy in Germany have advocated for same-sex union blessings for years, leading to the German bishops' "approval" of such blessings in early 2023 at the Synodal Way—a council that met to discuss problems facing the Church in Germany. 

The Synodal Way also embraced radical leftist values like the ordination of women and no longer requiring priests to be celibate, leading to concerns about a split between the Vatican and German Catholics. These issues will be addressed at the upcoming Synod on Synodality in Rome this October.