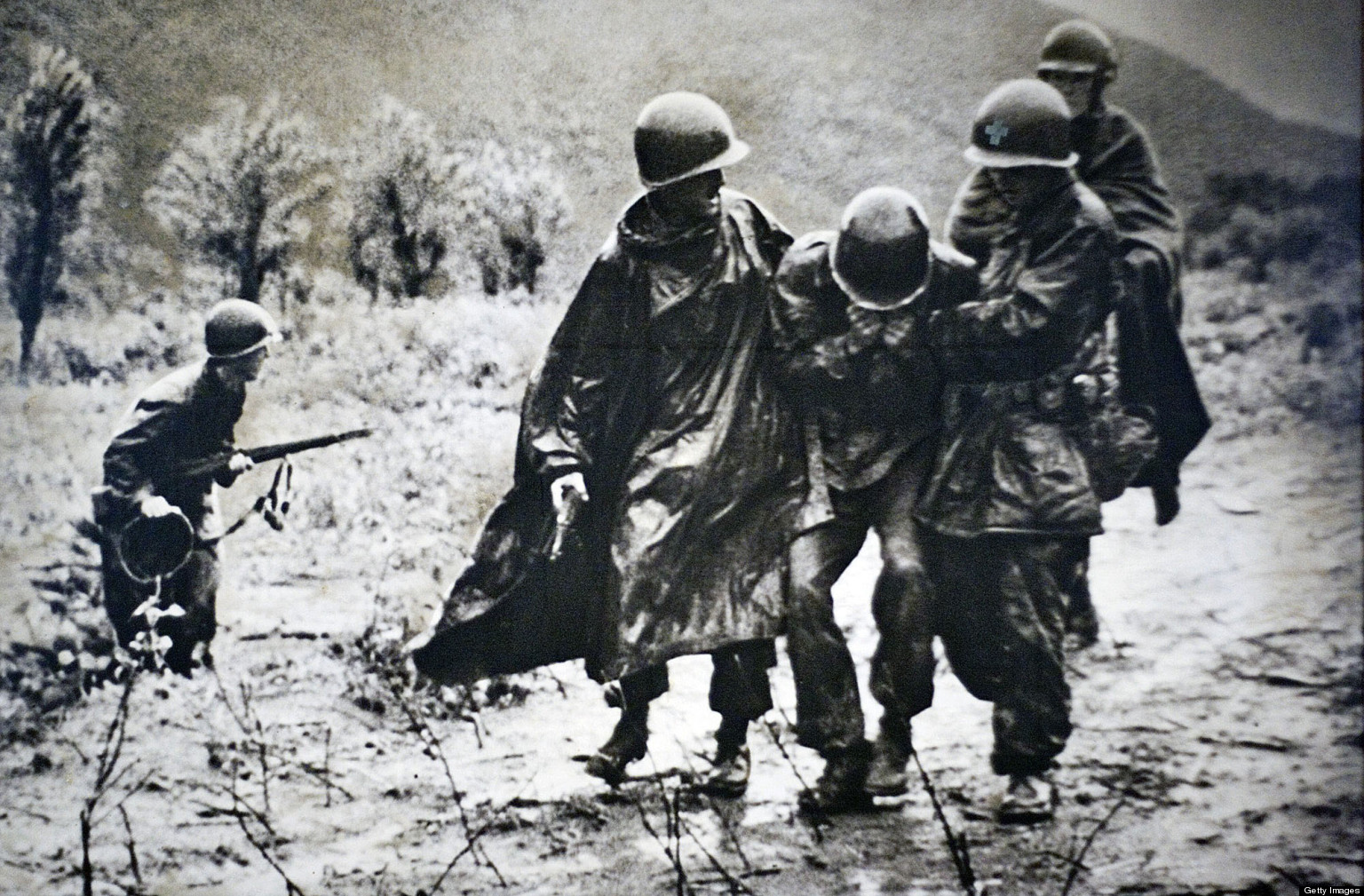 Tomorrow, pilgrims in Kansas will begin a 3-day, 60 mile walk from Wichita to the church of St. John Nepomucene Church in the tiny prairie town of Pilsen (pop. 40), the one-time parish of Fr. Emil Kapaun. The pilgrimage is meant as a spiritual (and physical) exercise for the participants, but also means to raise awareness of the cause for beatification of Fr. Kapaun which was opened in the early 1990s. That cause gained a boost in notoriety last year when President Obama awarded Fr. Kapaun the Medal of Honor for his service during the Korean War–service that ultimately cost Fr. Kapaun his life in a communist prison camp.
Fr. Kapaun's remarkable story was brought to mind recently by this moving video from Chris Stefanick. (H/t, New Advent.) Watch it. And when you're done, say a prayer for the pilgrims who will be hiking in Kansas this weekend,  for the cause of Fr. Kapaun's beatification, and for his intercession.

Servant of God, Emil Kapaun, pray for us.