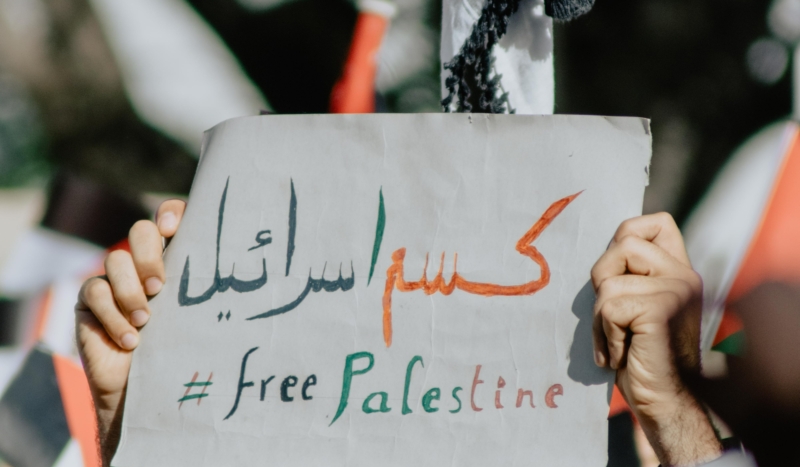 CV NEWS FEED // The State University System of Florida has shut down National Students for Justice in Palestine (SJP) groups amidst the ongoing war in Israel.
In an October 24 memorandum, the office of Chancellor Ray Rodrigues condemned Florida SJP groups for releasing a "toolkit" which referred to Hamas' October 7 attack (Operation Al-Aqsa Flood) as an act of "resistance" of which the student groups are a part. 
"Based on the National SJP's support of terrorism, in consultation with Governor DeSantis, the student chapters must be deactivated," the memo said.
The State of Florida has two institutions with active National SJP Chapters that will be officially disbanded.
Since launching an attack against Israel on October 7, Hamas has called for the mobilization of Palestinians in support of its mission. In response to this call, SJP released a "toolkit" ahead of a "Day of Resistance," declaring that Palestinian students are "a PART of this movement, not in solidarity with [it]."
"Here, the National SJP has affirmatively identified it is a part of Operation Al-Aqsa Flood—a terrorist led attack," the chancellor's office said.
According to Florida law, which the memo cited, it is considered a felony "to knowingly provide material support… to a designated foreign terrorist organization."
The deactivated chapters may form a new organization which complies with Florida state law if they wish to continue in an official capacity.
"The State University System will continue working with the Executive Office of the Governor and SUS's Board of Governors to ensure we are all using all tools at our disposal to crack down on campus demonstrations that delve beyond protected First Amendment speech into harmful support for terrorist groups."
"These measures could include necessary adverse employment actions and suspensions for school officials," the memo added.