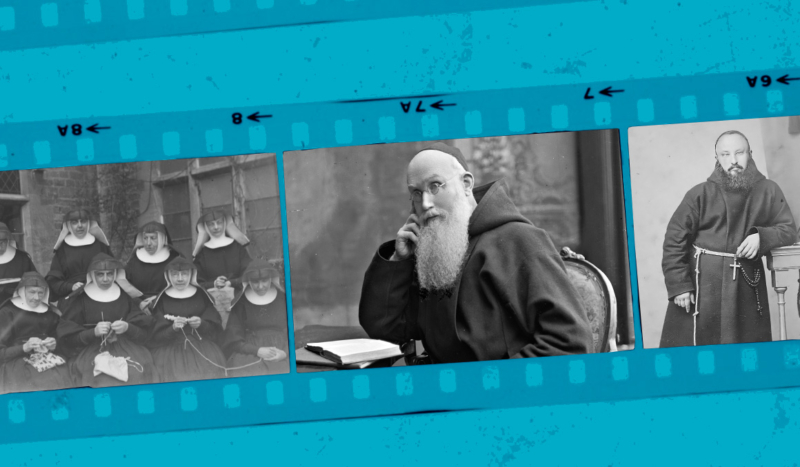 CV NEWS FEED // In honor of National Vocations Awareness Week, here are an additional five inspiring videos suggested by CatholicVote's readers.
Dominican Sisters of Hawthorne
This New York order was founded in 1900 to care for poor and terminally ill patients. Over 100 years later, the Dominican Sisters of Hawthorne still focus on caring for patients who are at the very end of their lives, working to communicate God's abundant love to them.
Diocese of Lansing – Portraits of the Call
This video doesn't just focus on religious life, but rather highlights every vocation in light of National Vocational Awareness Week. It highlights the realities of marriage, dives into religious life and what it means to be a consecrated virgin, and examines the daily life of a priest.
Sister Maria Regina, with the Sisters of Life, explains that nuns act as a tangible sign on Earth of what every person is called to in Heaven.
Dr. Theresa Marshall, a consecrated virgin and school prinicpal, emphasizes that her vocation is unique and countercultural when living in such an overly sexualized world.
Fr. Dan Westerman says that a vocation to the priesthood is beautiful as it gives answers to deep questions and reveals God's overwhelming love.
Diocese of Lansing – Joy of the Priesthood
This video, also from the Diocese of Lansing, features a group of seminarians on their ordination day last June. According to the seminarians, the two most important days in one's life are the day they are born, and the day they find out why. For the seminarians, the joy of being ordained let them know that they found their vocation.
The Making of a Catholic Priest
Word on Fire's short film, "The Making of a Catholic Priest," features Fr. Stephen Gadberry who shares his journey to answer Christ's call in his ultimate vocation. Released in 2022, the film follows Fr. Gadberry's struggle to discern his vocation through the confusion of other dreams, a military career, and several tragedies.
Diocese of Bismarck – Fr. Joshua Waltz's Vocation Story
Fr. Joshua Waltz from the Diocese of Bismarck shares his vocation story, which includes stories about soccer, themes of avoiding God's voice and call to vocation, meeting Pope St. John Paul II, and the reception of a very clear sign from God concerning the priesthood.