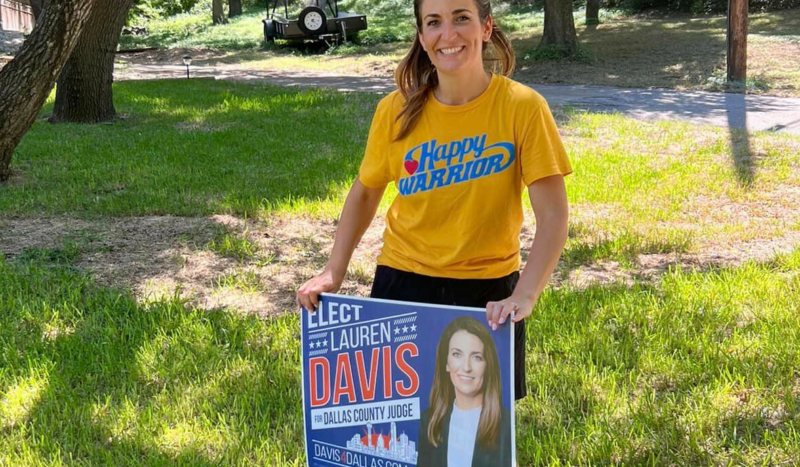 We recently asked LOOP readers to send us recommendations of Catholics running for state and local office. We received hundreds of responses, so don't let anyone tell you there are no good people in politics!
Where They're Running
Many of the candidates you told us about are running for school board, and we're thrilled to see it. School board elections used to be ho-hum affairs, but if the last couple years have shown us anything, it's the importance of school boards.
We also heard about many Catholic candidates running for city council or county board. These bodies may sound insignificant, but they control crucial aspects of your daily life – from community safety to parks and housing.
Other "rising stars" are running for state legislatures. Your state legislature has an enormous impact on your freedom, family, and faith. Catholics in places like California and Vermont know this all too well!
As you read through these short profiles, you'll notice they're all normal people who would fit right in at your local parish. The beauty of America is that you don't have to be wealthy or an aristocrat to run for office. All you really need is a well-formed conscience, a heart for servant leadership, a willingness to learn, and some good friends.
Would you ever consider running for something?
---
Jenn Giroux
Ohio House of Representatives (27th District)
A registered nurse, pro-family activist, former radio show host, owner of a Catholic bookstore, mother, and grandmother, Jenn has done a little bit of everything. Now she's adding to the list by running to represent the Cincinnati area in the Ohio state legislature.
She and her husband have run the Catholic Shop in Madeira for 24 years and together they have nine children. She has a long list of endorsements from pro-life and pro-family groups and would be a force for Catholic values in the statehouse.
Jackie Schroeder
Minnesota House of Representatives
Jackie is a Catholic mother running for a state house seat based in the western suburbs of Minneapolis. She is a native Minnesotan who has been married for 26 years. Her husband, Bill, became a deacon three years ago. Together, they have seven children, including one who is a captain in the Air Force and another who is a police sergeant. Jackie has taught confirmation class, joined the music team, and fundraised for a new gym and parish center.
Endorsed by the state police union, she is running to make Minnesota safe again – and to refocus the schools on education rather than ideology.
Kaitlyn Ruch
Montana House of Representatives (84th District)
Kaitlyn is a Catholic pro-life activist who has worked for the state's only congressman and testified repeatedly before the state legislature on issues she cares about. Oh, and she's 18 years old. Running for a district just outside Helena, she is a credible candidate with a real shot at winning. One of her friends wrote us this testimony about her character:
She is the forefront of the young pro-life generation, being an adoptee, founding the largest pro-life organization of students in Helena, Montana, and serves as a Students for Life ambassador. She is very educated on the processes of legislation, testifying for passed laws since the age of 16, and currently serves as the Deputy of Communications for Congressman Matt Rosendale, and has served as the Office Manager for the Montana GOP Party.
She recently pursued, on her own accord, RCIA, to be confirmed. I've watched her beautifully explain our wonderful faith to those who were curious, and calmly debate with those who were opposed.
She is a through and through Catholic, and I would recommend her highly. She is a very well-spoken, knowledgeable, and a very personable character.
Amy Drake
County Council of St. Joseph County, Indiana
Amy is running for a seat on the council that governs this northern Indiana county of 275,000 and includes South Bend. A LOOP reader tells us: 
She became involved in local politics – namely fighting the overreaches of the county health board over illegal mask mandates. A devout mom of 7, she's running in a blue district. She recently lost her biggest cheerleader, former St. Joseph County Republican Chair, Zach Potts, in the tragic car accident that killed our Congresswoman, Jackie Walorski – another huge supporter of Amy.
Brian Lanoue
Connecticut State House of Representatives
Brian is running for a third term to represent this southeastern Connecticut district outside Norwich. A LOOP reader shared this story about him:
He is a devout Catholic who is fighting a (massive) uphill battle for the right to life and the protection of the family in our state. He is a role model for my family, especially my son who became politically active during the pandemic. A personal story about Brian: During his last campaign he was going door to door to meet the people in my town. I met him in my driveway and he noticed that I was wearing a brown scapular. He made a passing comment about getting to the local Friary in town to replace his, and my daughter gave him a spare. That resonated with me and deeply impressed me as a testament to his Faith. I know that if there were more politicians who matched his caliber we would have a chance to turn our state around, currently nicknamed 'Corrupt-icut'.
Mark Thompson
Iowa State House of Representatives (56th District)
Mark is running for a seat based in rural north-central Iowa. He joined the U.S. Marine Corps in 1977 and served for 20 years, during which he led Marines around the world and trained in special operations, including anti-drug trafficking and refugee operations. After retiring from the Marine Corps, he joined the State Department and worked on counterterrorism efforts. A LOOP reader says: 
"He currently is a substitute teacher, a teacher in religious ed at St. John's Church in Clarion, and helps farmers with the fall harvest. He is a man of his word, a leader, and a thinker."
Adam Matthews
Ohio House of Representatives (56th District)
Adam is a southwest Ohio native, Notre Dame graduate, and attorney who currently serves on the city council of Lebanon, a small town outside of Cincinnati. On the council, he has worked to promote a pro-family environment and spearheaded the successful passage of a declaration making Lebanon a sanctuary city for the unborn. A board member for a network of pregnancy resource centers, he also belongs to the St. Thomas More Society of Cincinnati. He testified before the Ohio Senate in favor of the state's heartbeat abortion ban, and has pledged to continue to make Ohio a more pro-life state.
Lauren Davis
Judge of Dallas County, Texas
In Texas, a county judge is not what you think – the person is essentially a county's chief executive, and Lauren Davis is running to lead a county of 2.6 million. She is a Catholic mom of three and owns a business with her husband. When Dallas County shut down businesses and churches during the Covid lockdowns, it hurt her family personally. After her children were mistreated in school for not wearing masks despite having medical exemptions, she decided to fight back, speaking out at school board and county commission meetings – and now she's running to restore Texas values to the state's second-largest county. Her efforts earned her a "Hero" award from CatholicVote this past October.
Andy Nguyen
Commissioner of Tarrant County, Texas
Andy is running for commissioner in the county that includes Fort Worth. We'll let a LOOP reader do the talking:
Andy comes from a family of seven children – six boys and one girl – all of whom were Vietnam Refugee Boat People (along with their parents). Their story, like so many others their age, is an amazing story of torture, suffering, faith, perseverance, determination and triumph. When Andy lost [a previous election], he smiled and said, he's been through worse!
Andy is a humble and faithful Catholic. Two of his older brothers are priests, one here in Fort Worth and another in Kentucky. They have beautiful family traditions that started once they came to their new country and continue to this day. They will never forget what they went through at the hands of the Communists and continue to fight to this day to make sure this country, their adopted homeland, remains a free republic. One of Andy's favorite non-profits is Catholic Charities. They were instrumental in assisting Andy, his parents, siblings and other refugees when they came to this country. He continues to give back to Catholic Charities to this day with his time, talent and treasure as a small way to thank them for all their assistance.
Rob Roeder
School Board of Goshen, Indiana
Rob is a Catholic father of five who isn't waiting to be elected to make a difference. For the past few years, he has attended most school board meetings in this northern Indiana city, pushing for transparency and taking the board to task for abuses. He has worked to remove prurient, pornographic material from school libraries and took on a teacher who had organized a drag queen show for children (which was ultimately canceled after protests). The local paper recently ran a story about criticism of Roeder by county staff – which means he must be doing something right!
Paul Hassink
Oklahoma State House of Representatives (79th District)
Paul is a Catholic father and electrical expert running in the suburbs of Tulsa. His parents were immigrants from the Netherlands, where they experienced the devastation of Nazi occupation during World War II. He and his wife have six children, all of whom attended Catholic schools. According to his campaign website, "they are committed pro-life Christians and dedicated members of the Church of St. Mary. Paul is an active member of the Knights of Columbus, and he serves the community through the Home Improvement Ministry." 
Oklahoma is a deep red state, but this is one of the few competitive districts. School choice is a hot issue in the state, and a Hassink victory could be what supporters need to finally make it happen.