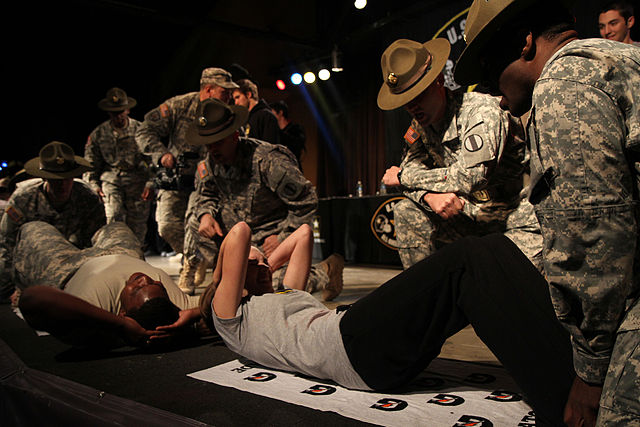 CV NEWS FEED //  The Department of Defense (DOD) released a memo Thursday to senior Pentagon leadership titled "Ensuring Access to Reproductive Health Care." 
The memo, signed by Secretary of Defense Lloyd James Austin III, directs the Department to provide funding for service members wishing to travel for an abortion.
Austin cites the recent Dobbs decision's impact on "reproduction health care" (or, abortion access) as the primary reason for the memo. The decision and subsequent passage of pro-life legislation has "readiness, recruiting, and retention implications for the Force."
The directive establishes "travel and transportation allowances for Service members and their dependents, as appropriate and consistent with applicable federal law … to facilitate official travel to access non-covered reproductive healthcare that is unavailable within the local area of Service member's permanent duty station."
Observers question the legality of the move, which violates existing statutes that prohibits the DoD from paying for or participating in abortions.
"Basically, the DOD will start funding abortion tourism, without regard for current law," said CatholicVote Director of Government Affairs Tom McClusky.
"Never thought we'd see the day that the primary focus of the most powerful military in the world isn't lethal force against our enemies, but against defenseless unborn children."
By federal statute, however, the Department of Defense is barred from providing coverage for abortion care except when a pregnant woman's life is endangered. The ban provides no exception for cases of rape and incest.
"This memo represents a significant policy change," McClusky added. "The DOD is basically saying it's fine for its own doctors to violate state laws that forbid abortion within their borders. It's very concerning."
"This is the Biden administration willfully ignoring federal laws in their efforts to disregard state laws. It's a slippery slope writ large, and I hope the next Congress will address it."
The memo also states that the DOD will reimburse "healthcare providers who wish to become licensed in a different state." For example, an abortionist licensed in Texas, which boasts the "heartbeat bill," could be reimbursed to become licensed in California, which allows abortions up to the moment of birth for any reason.
Comments closed October 11 on a similar proposed rule that would also allow the federal government to provide and pay for abortions through the Veterans Administration hospital system, regardless of the state in which the facility operates.
The Biden administration issued the new regulation on an emergency basis. McClusky said the new rule appears to be in direct violation of federal law.
"That rule would be an illegal back-door route to federally funded and provided abortions through the VA," said McClusky. "And now we see the DOD also using its power to disregard state laws. This has to stop."