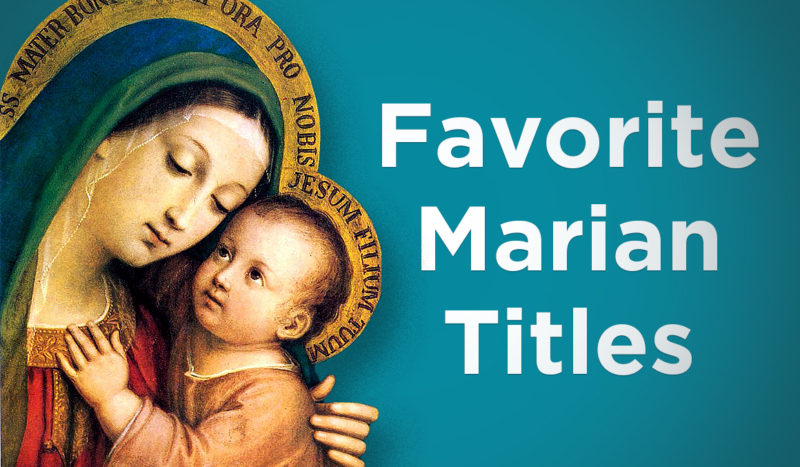 CV NEWS FEED // May is here, which means the entire month is dedicated to honoring Our Blessed Mother!
Mary is acknowledged under many titles that reflect her virtues and how she intercedes for us, her children. Here are some of CatholicVote's staff's favorites!
Our Lady Undoer of Knots
Our lives are a tangled mess sometimes so who better to call upon then the Mother of God. Mary receives this title through the devotion of Our Lady Undoer of Knots, where the Blessed Mother interceded to help a married couple contemplating divorce in the 17th century.
Our Lady of Perpetual Help
Our Lady of Perpetual Help is a title to remember when you have something difficult you know God is asking you to do, but you need the courage to do it. This title's tradition stems from a Byzantine icon depicting the child Jesus being startled by hearing of his future Passion. The frightened child leaps into the comforting arms of his mother so quickly that one of his little sandals is left dangling.
Queen of Peace
This Marian title is an excellent reminder to ask Mary to let peace reign in our hearts rather than succumbing to passion and anger. As the queen mother of the Prince of Peace, this name reflects her role in guiding us to her divine son, who holds the peace the world cannot give.
Theotokos
Translated from Greek as "God bearer," Theotokos is an incredible title for an incredible woman. The name was bestowed on Mary at the Council of Ephesus in 431, confirming that she is fully the mother of Jesus both in his human and divine natures.
Our Lady of Victory
This title shows the sheer power of Mary's intercession. During the Battle of Lepanto in 1571, Catholics prayed the rosary for victory when outnumbered by the invading Ottoman Empire. The victory that resulted was accredited to Our Lady of Victory. This title is also known as Our Lady of the Holy Rosary.
Refuge of Sinners
Our Lord is so gracious that he entrusted us to the care of his own immaculate mother despite our sinfulness. We can pray to Mary under this title, knowing that she will provide refuge for us as we navigate the difficult journey of this life. In moments of doubt or temptation to sin we can ask Our Lady to intercede for us and drive the enemy away.
Mary Co-Redemptrix
Addressing Our Lady as Co-Redemptrix recognizes how vital her role was in our salvation. This does not mean that she was equal to Jesus, but that she actively cooperated in God's plan for redemption.
Stella Maris
Latin for "Star of the Sea," this title originates from a devotion where sailors and other seafarers would call upon Our Lady's protection under this name. The devotion is not just for marine workers, though, since Mary is Star of the Sea for all the vast material and spiritual dangers we face in need of aid.
Comforter of the Afflicted
This consoling title reminds us that our Blessed Mother will always be there for her children, even at our lowest times. Mary suffered much affliction during her life, ultimately in seeing her only son brutally crucified for our salvation. It is from her intense experiences of pain, sorrow, and loss that she can open up her motherly mantle and comfort us in our own trials.  
What's your favorite title of Our Lady? Let us know in the comments….