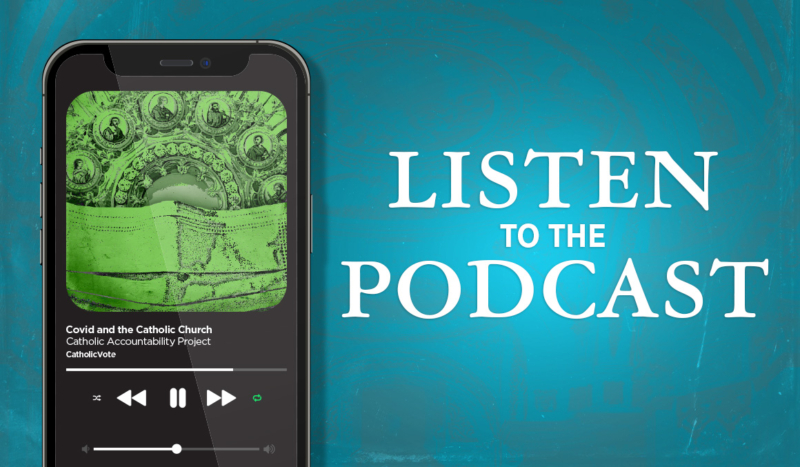 We've had such great feedback on our COVID report.
But we also know that you are very busy.
So now we have another great way to dive into our groundbreaking report on the Catholic Church's response to COVID-19.
That's why I'm excited that our team has launched a NEW podcast to showcase "COVID and the Catholic Church." Each of the chapters of this report are being released as a free downloadable podcast episode.
Perfect for your daily commute, this podcast combines thought-provoking insights with state-of-art production so it's sure to keep you both informed and entertained.
There's no doubt that COVID-19 policies marked some of the greatest intrusions on civil liberties we've ever seen, and the Catholic Church and its institutions were not exempt from the challenges posed by the virus.
Our research team went in-depth to make sure we had everything on the record: the good, the bad, and the ugly.
And now, you can listen in. Click HERE to get The Receipts.
P. S. Let me know what you think of The Receipts podcast. Should we have future reports from the Catholic Accountability Project wherever podcasts are available?