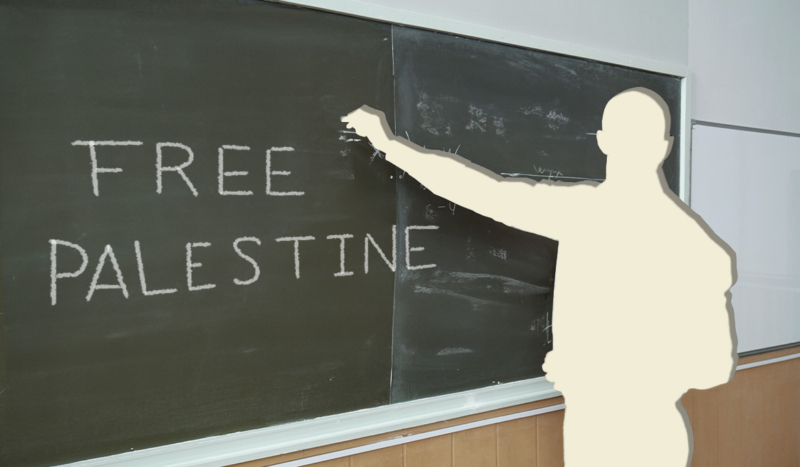 CV News Feed // A Cornell University professor has taken a leave of absence shortly after speaking at a pro-Palestinian student rally near the college, where he called the October 7 Hamas attacks "exhilarating" and "energizing."
Students in Russell Rickford's class on African American history post-Civil War received an email last week notifying them that Rickford would no longer be teaching the class. The email also said that Rickford would be taking a leave of absence for the remainder of the semester, according to the Cornell Review.
Russell Rickford is an associate professor of history at the university in Ithaca, NY. He specializes in "African-American political culture after World War II, the Black Radical Tradition, and transnational social movements."
Rickford spoke at a pro-Palestinian student rally on Sunday, October 15. In a recording posted online by a student, Rickford is heard saying at the rally,
Hamas has challenged the monopoly of violence. … there are many Gazans of good will, many Palestinians of conscience, who abhor violence, as do you, as do I… who were able to breathe, they were able to breathe for the first time in years. It was exhilarating. It was energizing. And if they weren't exhilarated by this challenge to the monopoly of violence, by this shifting of the balance of power, then they would not be human. I was exhilarated.
The day after Rickford's speech, a parent of a Cornell alumnus created a petition demanding that the university fire Rickford for his "abhorrent" remarks. The petition gained over 11,000 signatures. "[Rickford's] hate speech, endorsing brutal murder, burning, rape and abduction of innocent civilians by Hamas in Southern Israel on October 7, 2023 is not only abhorrent but also against the principles of humanity," the petition's introduction reads.
Senator Kirsten Gillibrand (D-NY) and Congresswoman Claudia Tenney (NY-24) also called for Rickford to be fired.
On October 16, Rickford explained his choice of words in the student newspaper, the Cornell Daily Sun:
What I was referring to is in those first few hours, when they broke through the apartheid wall, that it seemed to be a symbol of resistance, and indeed a new phase of resistance in the Palestinian struggle… We are acutely aware of the devastation, the daily destruction and degradation caused by Israeli policies, caused by Israeli apartheid, caused by the occupation. So in that context, this act of defiance, of boring across the wall was a significant symbol. It really signaled that the Palestinian will to resist had not been broken. In subsequent days, we learned of some of the horrifying realities. I want to make it clear that Hamas is a fundamentalist organization. It's important to note that in some ways, the fundamentalism of Hamas mirrors that of Israeli leadership.
Cornell's President Martha E. Pollack and Board of Trustees Chair Kraig Kayser condemned Rickford's speech in a joint statement, writing, "This is a reprehensible comment that demonstrates no regard whatsoever for humanity. The University is taking this incident seriously and is currently reviewing it consistent with our procedures."
Before taking a leave of absence, Rickford issued an apology statement published on October 18, calling a portion of his speech a "horrible choice of words." He said that the words were "intended to stress grassroots African American, Jewish and Palestinian traditions of resistance to oppression."
He added, "I am sorry for the pain that my reckless remarks have caused my family, my students, my colleagues and many others in this time of suffering… I want to make it clear that I unequivocally oppose and denounce racism, anti-semitism, Islamophobia, militarism, fundamentalism and all systems that dehumanize, divide and oppress people."