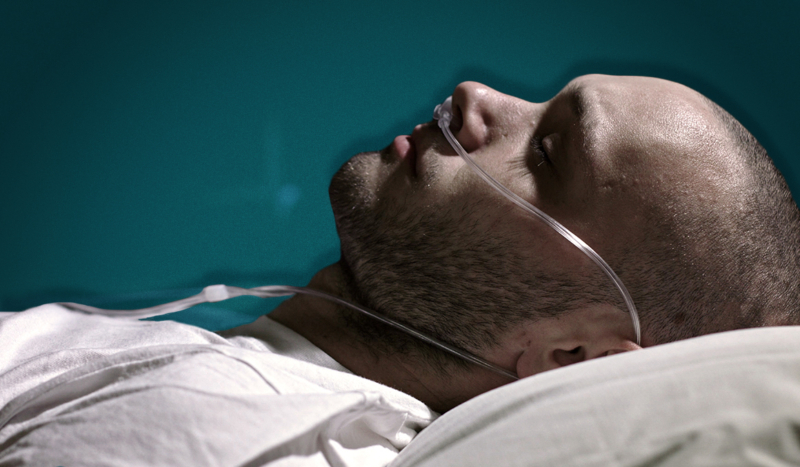 CV NEWS FEED // In an exclusive interview with CatholicVote, the Chair of the Catholic Medical Association's Health Care Policy Committee revealed what is at stake at the upcoming American Medical Association's interim meeting this Saturday.
The AMA will discuss two major revisions to its policies regarding assisted suicide.
The first resolution, proposed by medical students, calls for an end to "criminalizing" doctors who perform assisted suicides, as well as patients and families who request the procedure.
It also calls for striking current language in the AMA's policy which condemns the practice, and replacing the phrase "assisted suicide" with the term "Medical Aid In Dying" (MAID). MAID is the term used in Canada, where assisted suicide is legal.
Medical residents proposed a second resolution which calls for the AMA to adopt a neutral stance regarding assisted suicide.
"What's troubling," Dr. Tim Millea told CatholicVote, "is that this is coming from the younger generation. As far as a medical career has been concerned, they have not been in the real world."
Millea explained that while he did not want to "minimize [the] experiences" of those who proposed the revisions, established doctors know it is possible to care for and ease the suffering of dying patients without ending their lives unnaturally.
"To me, assisted suicide should make doctors angry, because why would you tell people 'you have two choices: either suffer or die'?"
"You went to school for a long time and spent hundreds of thousands of dollars getting an education," he said. "Why do you take the easy way out? It just seems like dodging responsibility, and I think it's very short sighted."
The AMA currently represents only 17% of medical professionals in the U.S., a steep decline from its original membership, which was close to 60%, according to Millea. Despite this statistic, the AMA is considered the "leading voice in medicine by politicians, policy makers, and the media."
As such, Millea said "the AMA's decisions on issues will hold significant sway in legislation, both at the state and federal levels."
According to Millea, the resolutions being proposed for consideration in the U.S. mimic current policy in Canada, where assisted suicide is both legal and regarded with neutrality among medical professionals.
The effects of adopting this position, said Millea, may be observed in the statistics surrounding cause of death in Canada since the practice became normalized in the country.
"If you look at Covid deaths in Canada from the begining of the pandemic through last year, in 2022, versus assisted suicide deaths," he said, "the assisted suicide numbers in Canada are almost two-thirds of what Covid deaths were in the same time. Now, they (assisted suicide deaths) are accounting for more than four percent of deaths in Canada."
"So that's one out of every 20 people that died," he added, "if you look at the obituaries in a newspaper, one out of 20 deceased was killed by a doctor."
In America, Millea noted, lung disease accounts for 4.1% of deaths and strokes account for 4.7%, whereas diabetes makes up around 3%.
"So we're going to kill as many people as those that die from strokes and lung disease?" asked Millea.
Patients "deserve respect," said Millea. "They deserve compassion, and they deserve time. The current AMA terminology calls for "support, comfort, and good communication" to the dying, he noted.
Millea explained that while proposed amendments may claim to champion standards of comfort and dignity for patients who do not wish to continue their suffering, at the center of the issue is a desire to make things easier "rather than promote care."
"Are we interested in people or are we interested in money?" he asked. In Canada, "they were having big press conferences about how many millions of Canadian dollars they saved because of assisted suicide. And that is the argument they make the most."
"That is why coalitions of like-minded groups such as Catholic Medical Association (CMA) and others are critically important," he added. "Hopefully, in the future, a more ethics-driven and less politically-focused medical organization will fill the increasing hole left by AMA's decline."
The AMA's Reference Committee will meet on Saturday, November 11, during which the HOD will make a formal decision whether to adopt the resolutions.