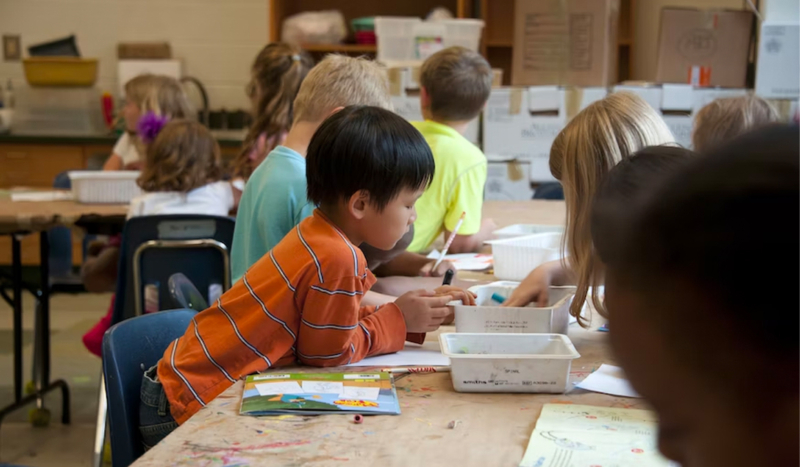 CV NEWS FEED // After California Attorney General Rob Bonta blocked a parental notification law in Chino Valley Unified School District, the district is fighting back.
Liberty Justice Center (LJC), a legal non-profit that advocates for constitutional rights, will represent the Chino Valley school district as it fights to preserve a policy requiring school administrators to inform parents if a child asks to be called by a different name or pronoun that differs from the child's sex at birth.
Bonta filed a temporary restraining order blocking the district's law on August 28, and Judge Thomas Garza granted the injunction on September 6, a little more than a week later.
In an interview with CatholicVote, LJC Senior Counsel Emily Rae said that when the attorney general issued the temporary restraining order, there was a rushed hearing where Chino Valley Unified School District was not given the opportunity to fully present arguments. 
"This is the California government attempting to assert its own will on a local school board that properly voted in a policy," she added.
The district's policy states that if a child shows other signs of gender dysphoria, such as switching to bathrooms or sports of the opposite sex, the board requires administration to notify parents.
"At the end of the day, the most important thing here is that schools don't keep secrets from parents. Parents have their children's best interests at heart, and they need this information to raise their children in accordance with their constitutional rights," Rae commented.
"We feel very confident in our ability to win here particularly because the U.S. Constitution protects parents parental rights and that includes the right to information about your own child," said Rae. "The Supreme Court has ruled and affirmed over the years that the 14th Amendment protects parents' rights to direct the upbringing of their children."
Rae also cited a 1925 landmark case, Pierce v. Society of Sisters, when the Supreme Court ruled that Oregon could not require all its students to attend public schools.
"That's been used as the precedent for arguing for parental rights ever since," she explained.
Bonta argued in a letter to the district that some applications of the policy could go against California's guidance for children struggling with gender confusion. Bonta argues that it will infringe on student privacy by forcing the "outing" of students to their parents.
"In addition to infringing upon student privacy, forced "outing" of students to their parents is very likely to result in significant emotional, mental, and even physical harm and subject students to discriminatory harassment," Bonta wrote in the letter.
The California Department of Education has issued guidelines on transgenderism in schools, including a recommendation that a student's "transgender" status should only be shared with parents in rare circumstances.
"Those are just recommendations," Rae said in reference to the guidelines. "The Attorney General here is grasping at straws. They don't have any authority to bring this case. There is no California law that says schools can keep this information from children's parents."
"The state can't intimidate parents who have spoken loud and clear—their parental rights will not be taken away, and we won't be intimidated into giving them up," said Sonja Shaw, President of the Chino Valley Unified School District Board. "We have the law on our side and look forward to our day in court as parents will be watching coast to coast across the nation."
The district's policy passed four to one in July despite opposition by politicians such as the California Superintendent of Public Instruction, Tony Thurmond.
"Since the state found out that Chino Valley was considering this policy and ultimately implemented this policy, they've been trying to get them to stop," said Rae. "They've been pointing them at guidance, and Chino Valley has been respectfully declining, as is their right."
Five other California districts have similar parental notification policies: Anderson Union High School District, Orange Unified School District, Murrieta Valley Unified School District, Temecula Valley Unified School District, and Rocklin Unified School District.
A group of constitutional attorneys founded Liberty Justice Center in 2011 as a nonprofit, nonpartisan firm focused on free speech, private property rights, and economic liberty.