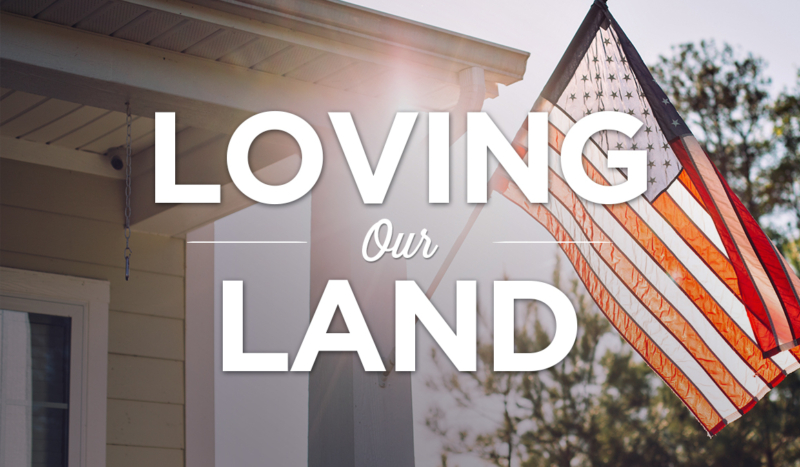 I've got an idea for you…
Here it is: this weekend — go big.
Make this Independence Day a really big deal.
Fly your flag. Hang some bunting. Wear some red, white and blue. Sing your favorite patriotic songs. Recite famous American poems and speeches. Light some fireworks (if legal!).
Tell your kids and grandkids why we celebrate. Tell them why you love America.
Why? Because beneath the surface of our political divisions is a big glaring problem. A patriotism problem to be precise. Left-wing ideologues have been working for years to teach Americans to hate their country. That America is foundationally racist. Sexist. A white-supremacist-infested, broken country full of haters and bigots unworthy of esteem. Patriotism = racism.
Really? We now have professional athletes and even Olympic competitors refusing to stand for the National Anthem. Famous musicians calling for a new flag. Statues of the Founding Fathers being defaced. Majorities of young people who view socialism positively…
Commentator Jesse Kelly said it well recently in an interview with Tucker Carlson:
"If you have a high enough percentage of your population that loves your country, you are going to have a good country… Why do I feed my kids? Because I love my kids. Therefore I have a duty to do right by my kids. Same way it works in a country. You wake up every single day, [saying] this is a wonderful country. I have a duty to serve it, to protect it, to make sure it stays the way it is. Because it has blessed me so much and provided me these opportunities. But if 85 out of 100 people wake up every morning saying this place sucks, well then you are in a lot of trouble."
Dennis Prager said it even simpler: "Can America survive if its own people despise it?"
Left-wing hatred of the idea of America isn't complicated. The idea of country, place, moral order and tradition is anathema to them. They want a new kind of country, founded on new morality, new heroes, new dogmas, a borderless place without identity — grounded in "science."
Yet millions of people around the world still yearn to someday come to America. No one bothers to ask why?
America isn't perfect. Since the beginning, we've fought to overcome terrible injustices. That fight continues today. To love our country doesn't mean to ignore our faults or make excuses for our sins. We should always strive to "mend thine every flaw" and establish a "more perfect union."
But that only comes from a certain kind of love. Love of country. Love of neighbor. Love of family. Love of home. Love of God.
That's what we are celebrating this weekend.
Thank you for joining us in this noble cause.
Happy Independence Day from all of us at CatholicVote.