Today more than ever we need courageous leaders; men and women who stand up in the face of the extraordinary pressures we all feel.
Their example gives the rest of us the moral courage to persevere.
That's why the human spirit longs for bold witness.
CatholicVote looked back over the past year to bring you our 2021 Courage Awards. The winners showed extraordinary bravery in their spheres of influence, testifying to the dignity of the human person and the true meaning of freedom. 
They inspire us all to live the faith and defend freedom in our own daily lives.
Dauntless. Persistent. Bold.
Here are your 2021 Courage Award winners.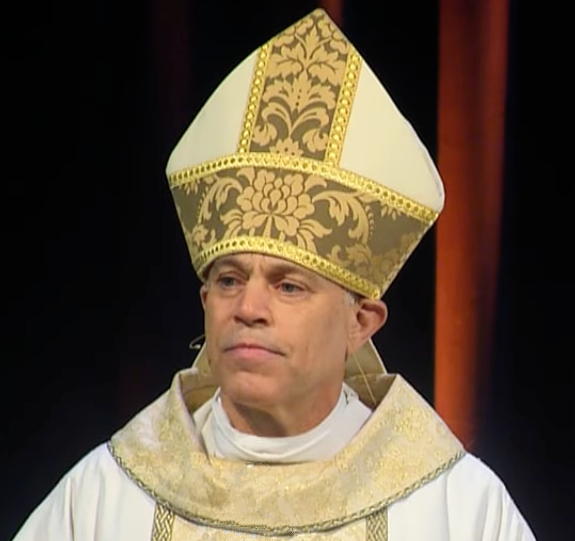 Archbishop Salvatore Cordileone of San Francisco
"Let me repeat: no one can claim to be a devout Catholic and condone the killing of innocent human life, let alone have the government pay for it." ~Archbishop Cordileone
Does any prelate lead quite like Archbishop Cordileone?
He boldly called out Nancy Pelosi on her spurious claim to be a "devout Catholic," but he also started a national campaign of prayer for her conversion and salvation.
Defying physical threats and the Twitter mob, he publicly defended St. Junipero Serra and the Catholic missions in California. He also reached out as a spiritual father to Catholic high school students who were protesting a pro-life speaker. And he challenged his brother bishops to join together in publicly witnessing to Eucharistic coherence.
Why? He's a man of deep integrity. For him, everything stems from a profound conviction that the Eucharist is Jesus Christ himself.
He sees that the Body and Blood of Christ is the foundation of the dignity of the human person, and the only path forward for a just society.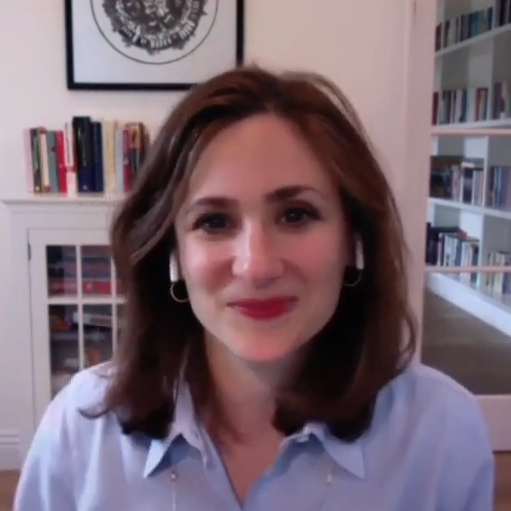 Abigail Shrier, author, investigative journalist
"Take back the right to speak your mind—thoughtfully, courteously, with a goal in mind beyond giving offense. The list of unmentionable truths expands so rapidly, without reason other than the attempt to suffocate a free people so that they forget the exhilaration of a lungful of air." ~Abigail Shrier
Abigail Shrier isn't a troll. She just tells the truth as she sees it.
And now she's blacklisted by GLAAD, banned by the ACLU, and disavowed by her alma mater.
Her 2020 book Irreversible Damage: The Transgender Craze Seducing Our Daughters digs deep into the rise of the trans epidemic. It exposes the influence of social media, Big Tech, and activist educators and therapists on young girls as well as the rise of mental illness in correlation with gender experimentation.
Shrier, a longtime op-ed journalist for the Wall Street Journal, was approached by a broken-hearted mother whose teen daughter was transitioning. Not one investigative journalist wanted to touch the story.
So Shrier ran with it herself.
In 2021, she has led the way in exposing the dangers of the trans agenda while encouraging students in elite institutions to think for themselves.
Her message: Show some self-respect and reclaim your freedom.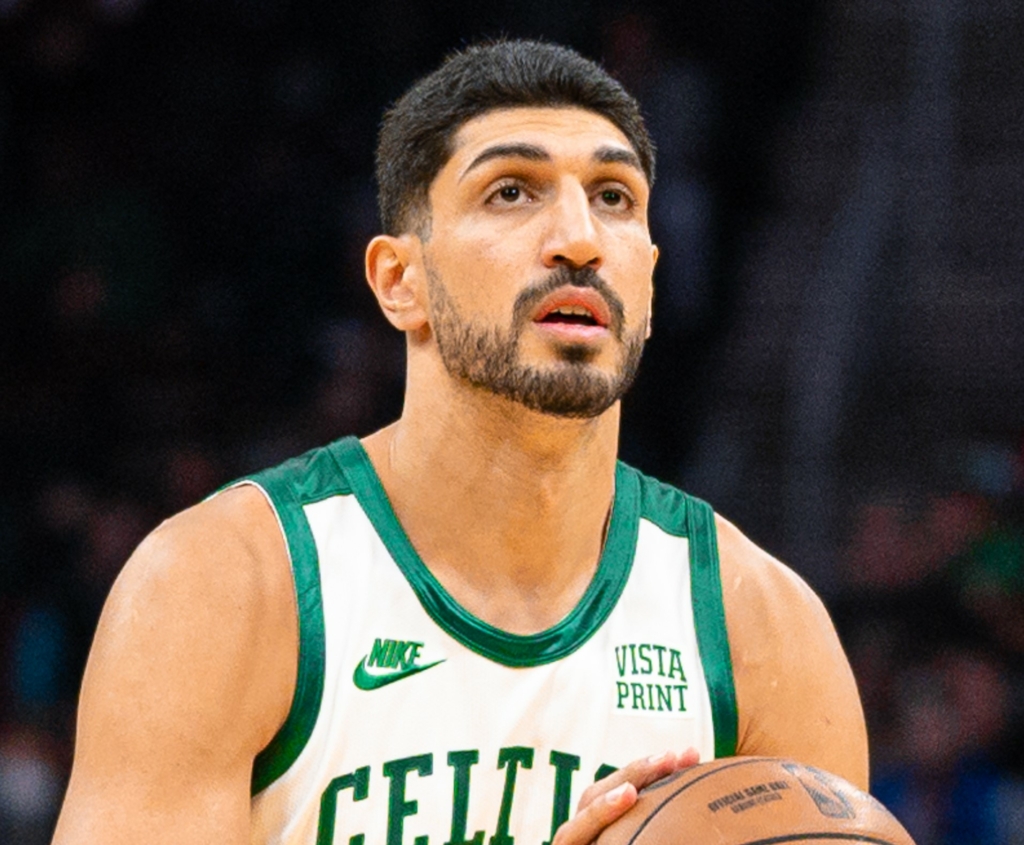 Enes Kanter Freedom, NBA Boston Celtics basketball star
"People should feel really blessed and lucky to be in America because they love to criticize it but when you live in a country like Turkey or China or somewhere else, you will appreciate the freedoms you have here." ~Enes Kanter Freedom
Enes Kanter made a name for himself in 2021 by using his platform as one of the NBA's longest-tenured centers to draw attention to human rights abuses, particularly in China.
When he became a U.S. citizen this year, he officially changed his surname to "Freedom" out of gratitude for his adopted country. 
If there's one thing he can't stand, it's hypocrisy.
He's taken to social media to challenge the NBA's entanglements with the People's Republic of China, Nike's use of slave labor, and LeBron James' and Michael Jordan's silence about the Uyghur Muslim concentration camps in China. 
Kanter Freedom has also called out current CBA star Jeremy Lin, a California native whose parents are immigrants from Taiwan, a nation threatened with imminent Chinese domination.
It takes a bold man to stand up against big corporations, Big Sports, and bigger stars. Best of all, he's proud to be one of America's newest legal citizens. We could use more superstars like him.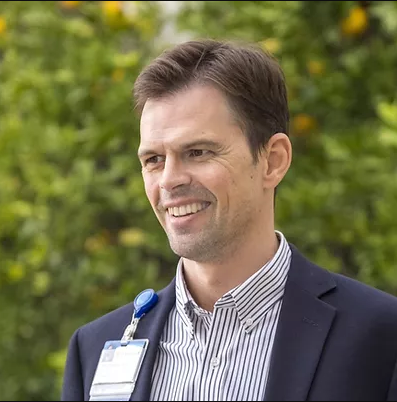 Dr. Aaron Kheriaty, physician and psychiatrist
"These coercive mandates violate basic principles of medical ethics. Even if the vaccines receive full FDA approval, no sensible understanding of herd immunity can justify forcing vaccinations on healthy young adults who are at minimal risk of hospitalization or death from Covid, especially those who already had Covid." ~Dr. Aaron Kheriaty
When COVID struck in 2020, Dr. Aaron Kheriaty helped develop ethics guidelines, treated numerous infected patients, and eventually contracted COVID himself. Protected with natural immunity, he opposed mandatory vaccine requirements, arguing that both science and medial ethics ought to allow such a choice. In December 2021, he was fired by the University of California. 
Dr. Kheriaty joined 30 physicians in filing a Freedom of Information Act request seeking government data on the Pfizer vaccine. In response, the federal government said it would release the data … in 55 years!
Despite the unjust and unreasonable criteria, Kheriaty stuck to his guns.
In so doing, he took a stand for personal freedom and science-based medical policy – for all of us.
With Biden's OSHA mandate set to take effect January 4th, Dr. Kheriaty will soon be joined by thousands of conscientious objectors across the country.
May his courage give us all the strength to defend freedom of conscience.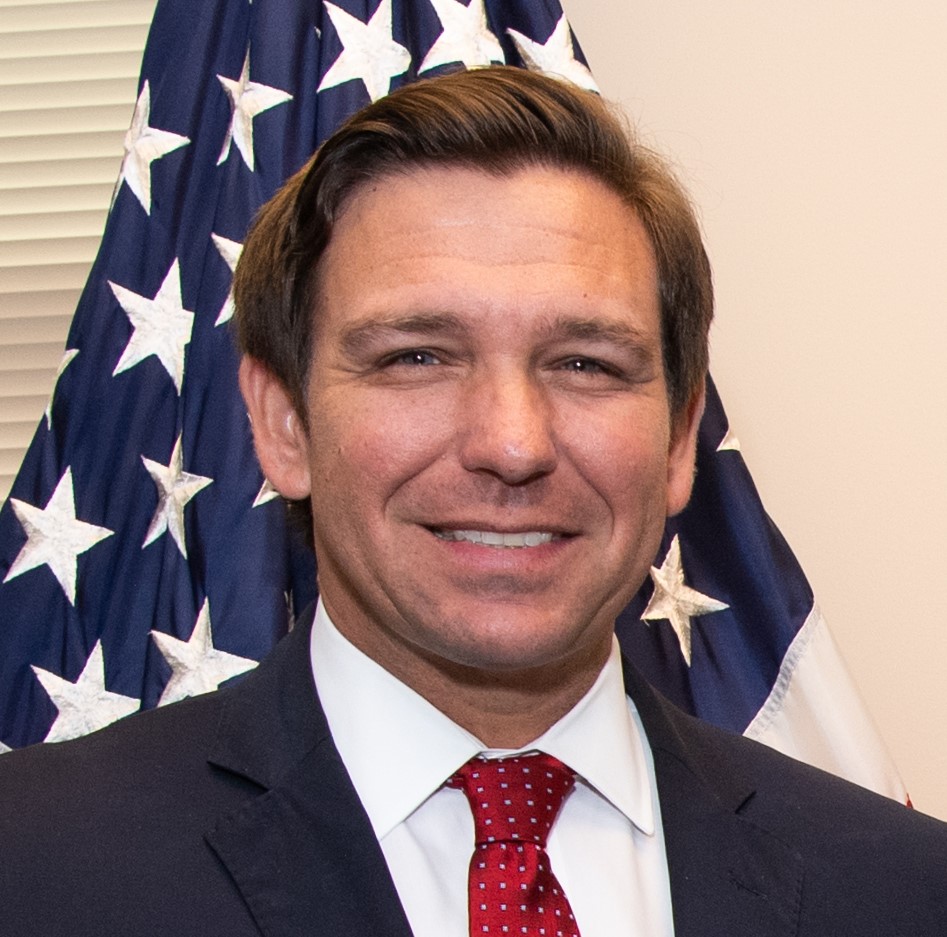 Governor Ron DeSantis of Florida
"I want a state in which people are able to maintain their livelihoods, earn a living, and provide for their families. And if the federal government or big corporations are hurting people, then we have a responsibility to step up and lead." ~Governor Ron DeSantis
In the face of slander and false accusations from the press and the president, DeSantis has stood firm for the personal freedom of Floridians.
From supporting real COVID solutions, to upholding religious and conscience exemptions, to ending critical race theory in the schools, DeSantis proved himself a bold witness to freedom in 2021.
His courage and perseverance not only protected Floridians, but helped create a movement against federal incursions on freedom in other states, where politicians took note of his successes.
He inspired Americans across the country with a vision of what their states could also look like with the right leadership.
The governor's aggressive push against wokeism culminated this year with the Stop the Wrongs to Our Kids and Employees (WOKE) Act, announced December 15. The legislation will give parents and employees the tools they need to combat woke racialism in schools and workplaces. 
On December 17, 2021, the governor announced that Florida's job growth for November was six times the national average. 
While economic flourishing for his people isn't the only important measure of a politician, it's a pretty good indicator of sound priorities.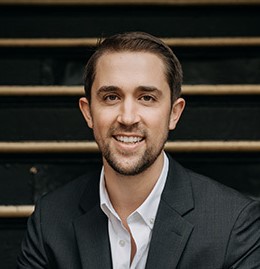 Christopher Rufo, conservative activist
"[CRT] initiatives seek to advance a deeply divisive ideology of race essentialism, offering a distorted account of American life to promote a set of radical political ideas." ~Christopher Rufo
Critical race theory (CRT) has met its match in Christopher Rufo, who's spent 18 months exposing it to the light.
Beginning in the summer of 2020, Rufo's investigative reporting unmasked the infiltration of CRT into not only school curricula, faculty, and administrative policies but also the upper echelons of corporate America, the police and military, and the federal bureaucracy.
A senior fellow at the Manhattan Institute and contributing editor to City Journal, Rufo hasn't rested on his laurels. He continues to use his public platform to expose CRT and demand transparency from schools and public officials. 
If it weren't for Rufo, many Americans would still put blind trust in their institutions even as progressive indoctrination tore apart their families and communities. 
In fact, they wouldn't even have a name for CRT.
His work has inspired real change and courage across the country, from the parents of Loudoun County to the recent Stop W.O.K.E. Act in Florida.
That's dauntless persistence paying off in real transformation.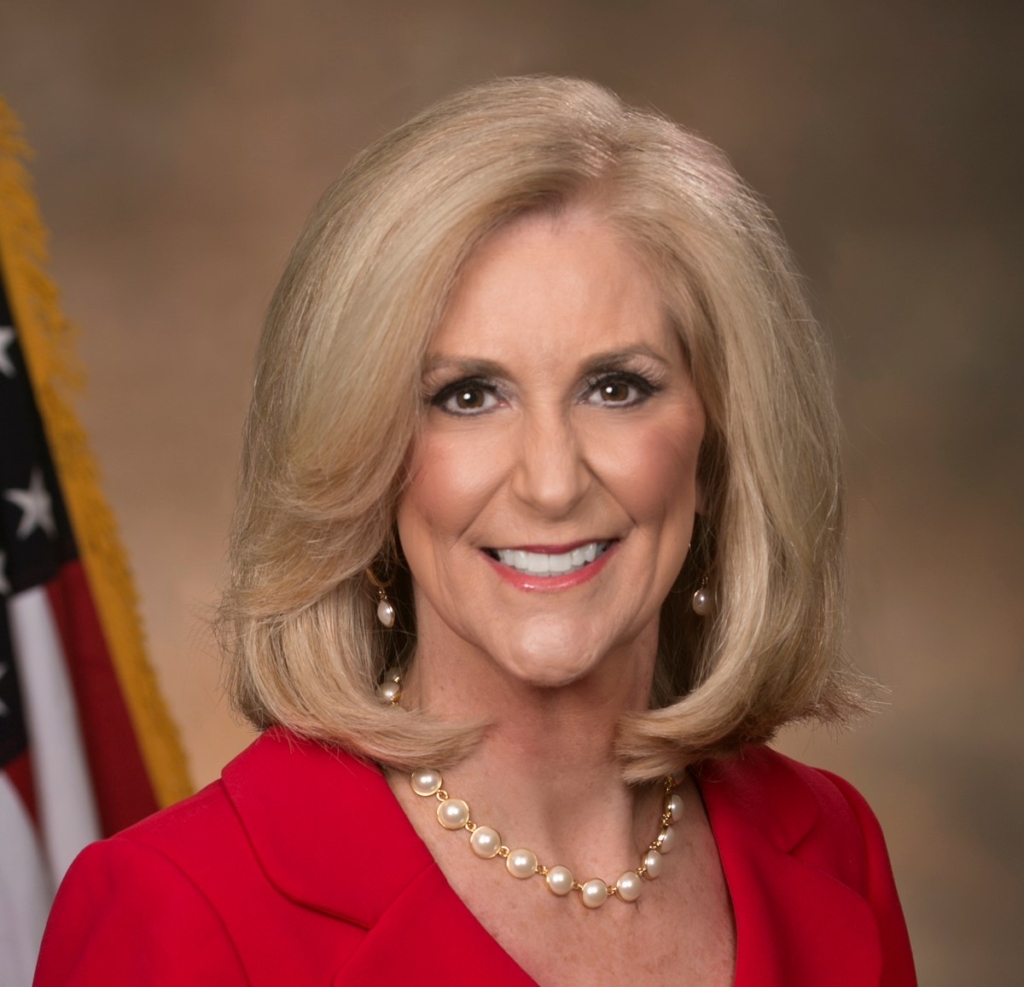 Attorney General Lynn Fitch of Mississippi
"In the Dobbs case, we're defending the right of the people to engage in a healthy political discourse about how we as a society should care for women and their children." ~Lynn Fitch
Attorney General Lynn Fitch didn't take "no" for an answer.
When the lower courts declared Mississippi's abortion restrictions "unconstitutional," she took her state law to the Supreme Court, becoming a primary player in what could be the end of Roe v Wade.
Mid-summer, Fitch submitted her state brief, calling not simply for her state's law to be upheld, but for both the Roe and the Casey abortion precedents to be overturned entirely.  
The Dobbs case is now not just about abortion, but the right of the American people to debate abortion policy, pass laws that protect life, and resist the judicial usurpation of democracy. 
It was simple. It was brilliant. It was bold.
She had a vision of a Roe-free United States, and she has helped bring us closer to victory than anyone thought possible.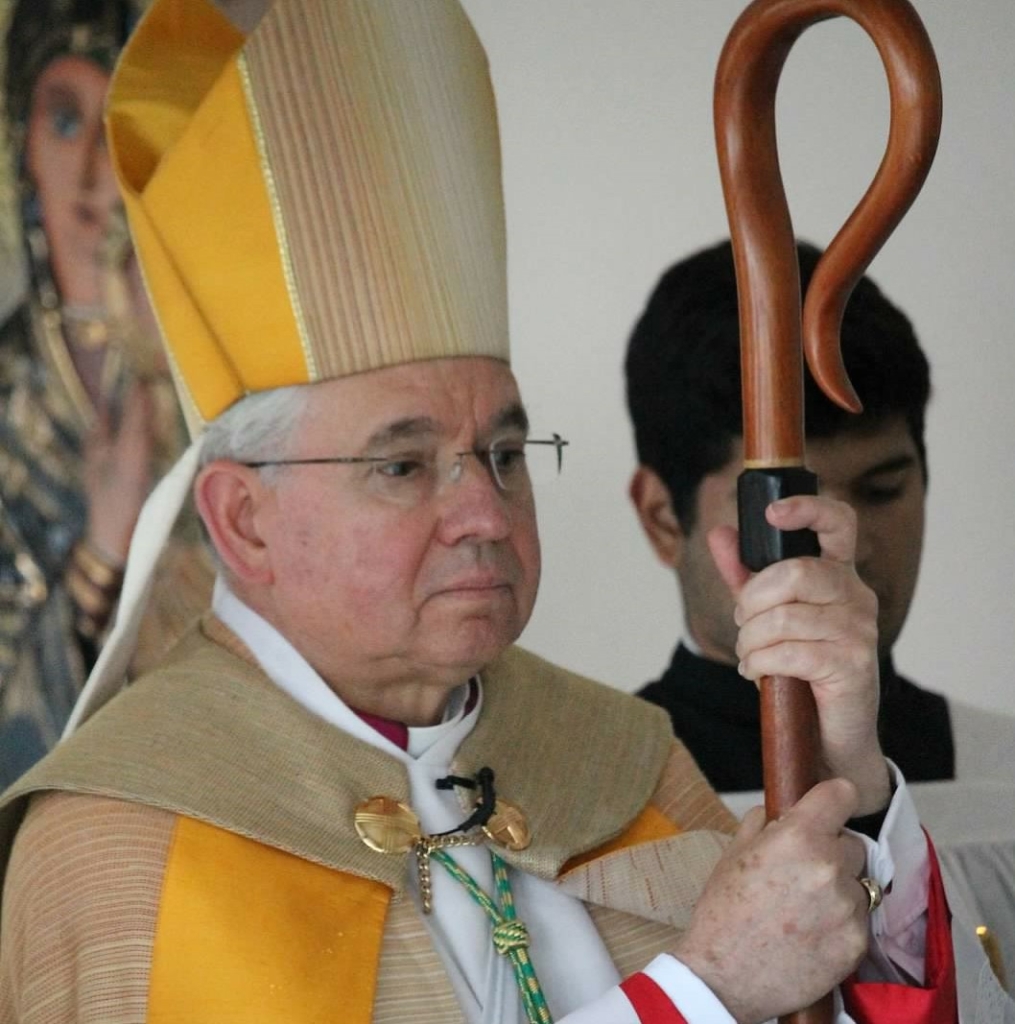 Archbishop Jose Gómez of Los Angeles
"History is what holds us together as one nation. How we remember our past shapes how we understand where we are at in the present." ~Archbishop Jose Gómez
The cranky left-wing National Catholic Reporter declared Archbishop Gómez their "Newsmaker of 2021" and called him a "failed cultural warrior." More informed observers were grateful for his humility and leadership. CatholicVote is proud to commend him for his courage in the face of rabid opposition from forces both outside and within the Church.
One thing is clear, Archbishop Gomez prefers defending the faith of our fathers to angling for the red hat.
Together with Cordileone and an overwhelming majority of his brother bishops, he led the U.S. Conference of Catholic Bishops to issue a much-needed teaching document on the beauty and meaning of the Eucharist.
All this despite enormous pressure from both Capitol Hill and detractors in Rome to abandon entirely the question of pro-abortion Catholic politicians receiving Holy Communion.
Topping it off, in an address to the Congress of Catholics in Public Life in Spain this fall, Archbishop Gomez also delivered a rousing call to resist pernicious woke ideologies.
While some have suggested that the archbishop's failure to secure the cardinal's hat this year indicates weakness, his courage has actually confirmed him as a spiritual father to millions of American Catholics. 
We need more bishops who prioritize bold witness over political advancement.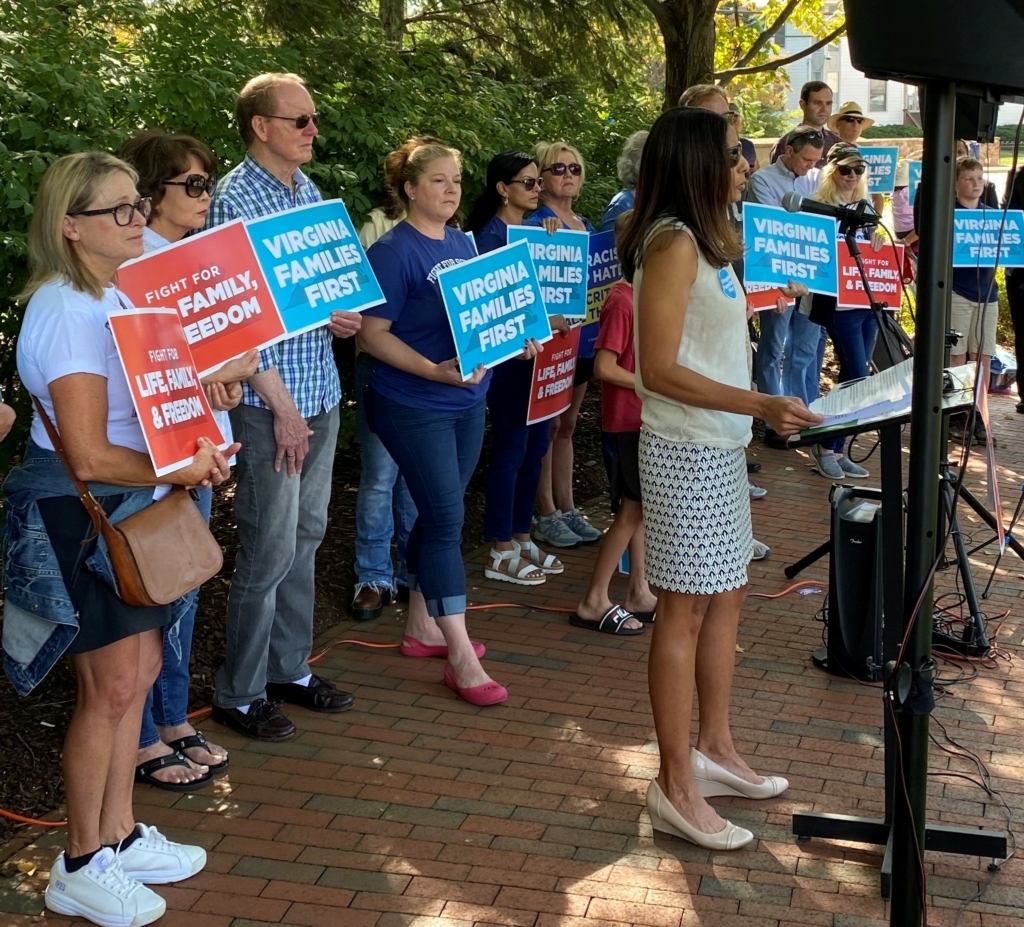 The Parents of Loudoun County, VA, who took back their kids
"I'll tell you when I first started, I was scared that people were going to call me names or talk about me behind my back, but it really doesn't matter because … if you believe that you are doing the right thing for your community and your children and your family, then you have to just stand up and be brave." ~Loudoun County mother
Loudoun County parents came together for their children and took back their schools.
And they might just succeed in taking back the country.
Lockdowns gave them a window into their children's education, and what they saw when they looked behind the curtain stunned them. They saw aggressive critical race theory (CRT) curricula and transgender activism, both hiding behind a deliberately incoherent and divisive COVID-19 response. 
So they formed a grassroots movement to push back. They educated each other, shared information, and made sure that their voices were heard at meetings.
Those Loudoun County School Board meetings went viral. School boards across the country suddenly found themselves facing newly-empowered and very angry parents.
For many, this was their first foray into political activism. But as one mom said after seeing the power of the school bureaucracy over her family, "I will never be silent again."
The parents of Loudoun County made education the top issue in the 2021 gubernatorial and local races.
And in 2021, blue Virginia voted red.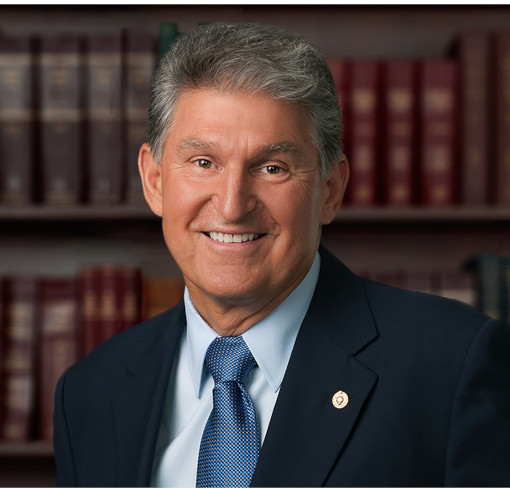 Senator Joe Manchin, D-West Virginia
"They figured, surely to God we can move one person. We can badger and beat up one person. Surely we get enough protesters to make that person uncomfortable enough… Well, guess what? I'm from West Virginia." ~Senator Joe Manchin, D-WV
Senator Joe Manchin is a man of steel.
He has single-handedly defended the right and duty of Members of Congress to represent the people and think for themselves in an otherwise completely partisan Senate.
Democrats and left-wing protestors have attacked him repeatedly in the press and even targeted his family and DC home. It didn't work, and he stayed strong. 
Politicians can often change their minds when the winds blow in a different direction, but here's hoping Joe Manchin will maintain his courage in 2022.
For certain, this year Joe Manchin saved America from a disastrous multi-trillion-dollar "Build Back Better" bill. And to do so, he had to buck his party and the president. That takes courage. 
Let us pray that we see more courage in 2022.