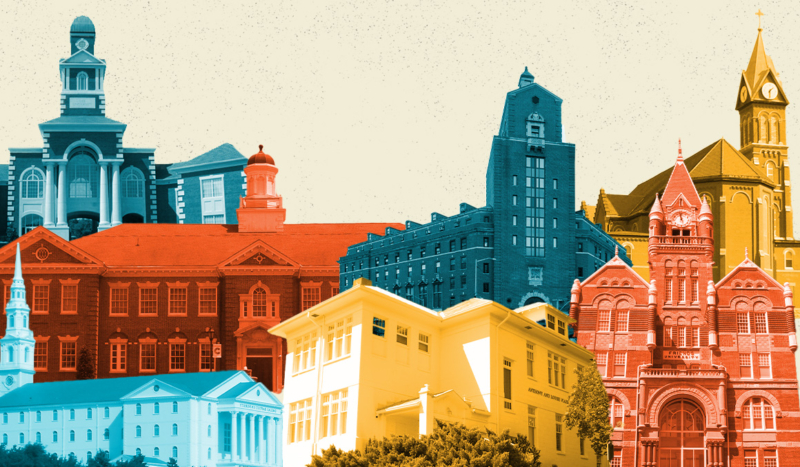 CV NEWS FEED // Catholic universities are opening their doors to Jewish students who are experiencing antisemitism due to the ongoing war between Israel and Hamas.
Many Catholic universities have joined a coalition of over 100 schools standing against Hamas and a recent rise in antisemitism. These include the Catholic University of America in Washington, D.C., Salve Regina University in Newport, Rhode Island; Franciscan University in Steubenville, Ohio; the University of Notre Dame in South Bend, Indiana, and others.
Several of these universities have promised to expedite the transfer process for Jewish students who feel uncomfortable at their current university.
"This is a whole network of schools standing in solidarity," said Stephen Hildebrand, Franciscan University's vice president for campus affairs.
In addition to expediting the transfer process, the coalition collectively condemned the Hamas attacks and called for an end to the antisemitic violence occurring in the United States.
"It just seemed so obvious—the right thing to do," Hildebrand said. "To make our Jewish brethren aware, if they need help, that we are here as a safe haven."
According to Hildebrand, multiple Jewish students have already reached out to Fransican inquiring about a potential transfer. Hildebrand said that admissions representatives are helping to walk them through the process.
"We see this as a small way, a small thing we can do, to really love our Jewish brethren and to have solidarity with them, to let them know that we recognize what is happening to them and that not only do we oppose it, but we're willing to help them," said Hildebrand.
St. Francis University, located in Loretta, Pennsylvania, also joined the coalition and said that the act was one of love and support.
"As an institution deeply driven by Catholic and Franciscan mission and values, we stand in solidarity with Israel and the people suffering under Hamas's cruel rule. It is essential for universities to unite against terrorism, promoting peace, understanding, and the protection of our campus communities," said Saint Francis University President Malachi Van Tassell.
All the colleges have expressed excitement at the prospect of welcoming Jewish students and have reiterated that they are reminding their students to graciously welcome the transfers and show Catholic hospitality to them.
"Our community will welcome [Jewish students] with generosity and respect," said Father Dave Pivonka, president of Franciscan University. "Our religious differences will not cause any conflict. On the contrary, at Franciscan, our radical fidelity to Christ and the Catholic faith demands of us fraternal charity toward our Jewish brothers and sisters, as it does toward all people."