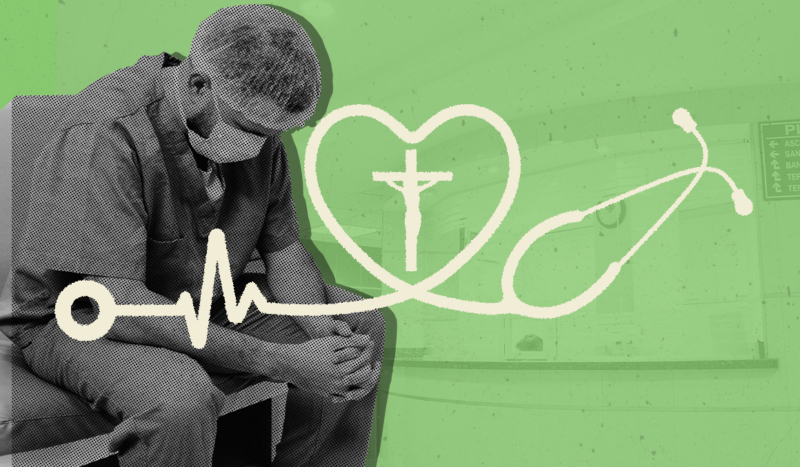 CV NEWS FEED // A renowned coalition of Catholic healthcare professionals has launched a new center which will work to "advance the principles of Catholic healthcare."
Catholic Health Care Leadership Alliance (CHCLA) announced the launch of its Institute for Public Policy and Advocacy at an event hosted by the Religious Freedom Institute (RFI) last week.
"The Religious Freedom Institute works tirelessly to advance religious freedom for everyone, everywhere," said Andrew Kubick Deputy Director of RFI's National Center for Religious Freedom Education in a speech at the November 16 event.
He continued:
And this inalienable right to religious freedom is not limited to just belief. Rather, religious freedom properly understood acknowledges man's God-given right to express outwardly that which he embraces inwardly. The expression of man's deeply held religious convictions is fundamental to his individual flourishing as well as to the flourishing of the society of which he is a part. This expression has a rightful place in economic enterprise, in politics, in law, and yes, in healthcare.
According to the Institute's press release, the Institute for Public Policy and Advocacy will work towards "building coalitions in support of life-affirming health care policy founded in the truth and beauty of the human person."
The Institute will also advocate for "medical conscience protections" for Catholic doctors, and promote religious liberty within the medical field.
CHCLA President Dr. Steven White stated:
Like it or not, medical care has been politicized, and we need a strong, united Catholic voice in the public debates regarding health care delivery. Otherwise, we risk further erosion of the moral principles undergirding the profession for centuries and safeguarding the health and welfare of the sick and most vulnerable among us.
The Institute has already filed several legal briefs. Read more here.