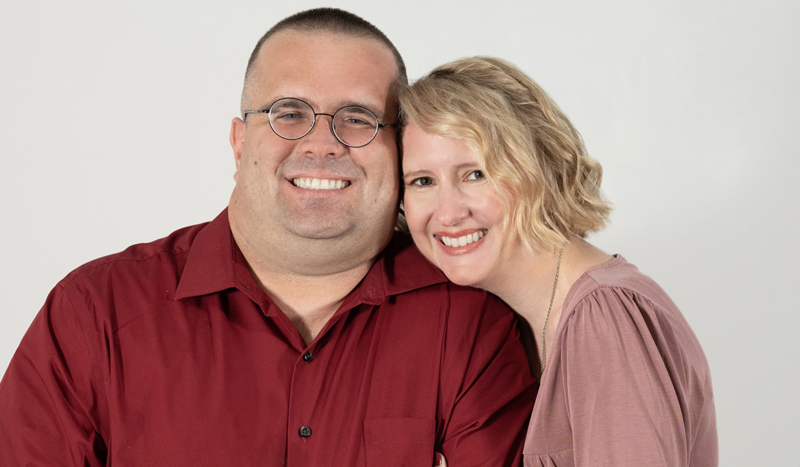 CV NEWS FEED // A Catholic couple in Massachusetts took the Commonwealth to court on Tuesday because the state would not allow them to serve as foster parents due to their Catholic beliefs.
Mike and Kitty Burke decided to undergo the screening process to become foster parents following their struggle with infertility. The state banned the Burkes from fostering a child after a home interview in which officials interrogated the couple about their views on sex and gender in light of their faith.
The Becket Fund for Religious Liberty filed a federal lawsuit on behalf of the Burkes in the U.S. District Court for the District of Massachusetts on August 8. The defendants are the secretary of the Massachusetts Executive Office of Health and Human Services, Kate Walsh, and 11 other Department of Children and Families (DCF) officials.
During the couple's home interview process, they were questioned extensively about their views on sexual orientation and gender dysphoria as Catholics. Despite repeated assurances that they planned to accept future children regardless of such concerns, the state barred them from fostering.
The Burkes successfully completed their foster care training and received high marks. According to a court document, "One interviewer praised how they 'really understand adoption/foster care.'" However, DCF officials told the couple "Their faith is not supportive."
The denial, Becket argues, goes against Massachusetts law, which is supposed to protect the religious freedom of foster parents.
The Burkes' legal team argues that although Massachusetts currently faces "a desperate need of more foster homes," the state has chosen to deny families the right to foster if their religious beliefs do not align with secular opinions about sexual orientation and gender ideology.
According to Becket, DCF lacks the adequate foster homes and facilities necessary to house the number of children in its care. There are currently over 1,500 children waiting to be placed in homes—so many that the state has resorted to placing them in hospitals.
"We were absolutely devastated to learn that Massachusetts would rather children sleep in the hallways of hospitals than let us welcome children in need into our home," the couple said.
Active members of their church in Massachusetts, Mike Burke is an Iraq war veteran and Kitty is a former paraprofessional for children with special needs. Together, the couple own a business and perform music at Mass.
"It takes a heroic effort of parents like Mike and Kitty to provide vulnerable children with loving homes through foster care," said Lori Windham, vice president and senior counsel at Becket.