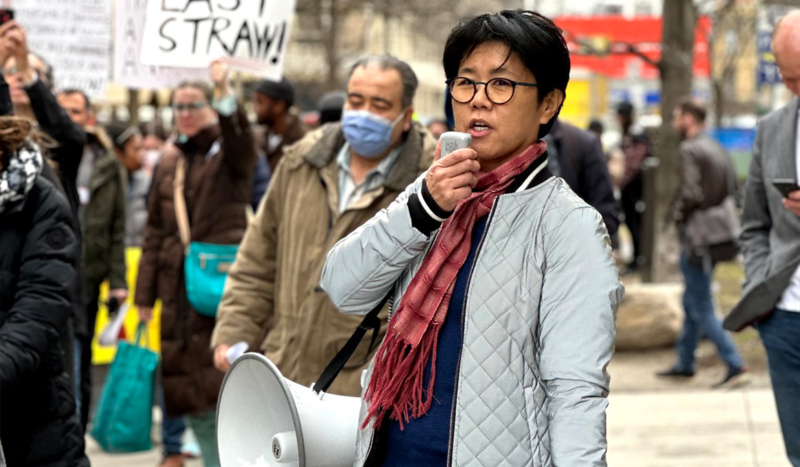 CV NEWS FEED // Canadian politician and Member of Parliament Kristyn Wong-Tam recently introduced legislation that would criminalize making "offensive remarks" within 100 meters of Drag Queen Story Hours in the Ontario province of Canada. 
Wong-Tam's bill seeks to establish "2SLGBTQI+ Community Safety Zones" around locations holding Drag Queen Story Hours, where it would be considered a criminal offense to make statements against the events. The safety zone would last for the duration of each event, and anything deemed as "anti-2SLGBTQI+ harassment, intimidation, and hate speech" could incur a penalty of up to $25,000 if prosecuted.
According to the Registered Nurses Association of Ontario, "2SLGBTQI" stands for "two-spirit, lesbian, gay, bisexual, trans, queer, and intersex." The "+" symbol refers to "other people who identify as a sexual or gender minority."
Wong-Tam, who uses the pronouns "they/them," announced the bill at a press conference, flanked by drag queens and a young child. She said that her proposed legal protections for the events would deem "protests, disturbance, and distribution of hateful propaganda" as violations of the criminal code. 
"Drag artists have faced threats and intimidation all across Ontario over the past year," she said. "Businesses and 2SLGBTQI+ community members are being told that they can't be out and proud."
Chris Gast of Right to Life of Michigan tweeted of the bill: "It's the same thing as abortion facility buffer zones. It's the return of blasphemy laws, centered around their sacraments and where they are practiced."
CatholicVote Director of Communications Joshua Mercer agreed. "Words are violence to the leftist mob and now they're acting on it," he said:
It started with the FACE Act for abortion and now it's passed on to the "trans" movement. People will be prosecuted for speaking the truth that this ideology is harming our children, yet this persecution will be lauded as "anti-hate."
Wong-Tam has also introduced other pro-transgender legislation, including a 2022 bill to create a provincial "gender-affirming healthcare" advisory committee. 
"It allows for life-saving procedures," Wong-Tam said of the bill. "It's not a nice-to-have, as some people would like to say, but rather a must-have."