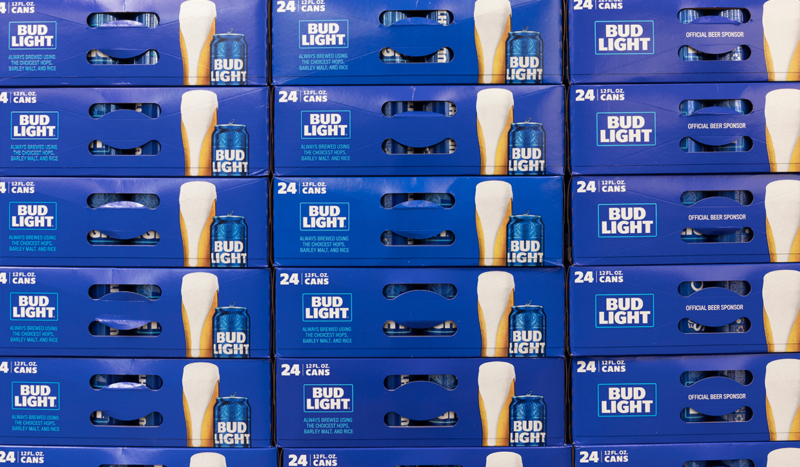 CV NEWS FEED // Following a failed and controversial marketing campaign with "transgender" influencer Dylan Mulvaney in early April, Bud Light sales have tanked as customers continue to boycott the brand.
After Bud Light partnered with Mulvaney for a social media campaign in an attempt to appeal to a wider audience, the brand faced backlash resulting in a full boycott from many previously loyal customers.
The boycott has been so successful that Bud Light has bought back expired, unsold beer from wholesalers.
The company's sales took a major hit. In the second week of May, sales were down by 28% compared to the previous year.
In the wake of the boycott, other national beer companies have seen an increase in sales during the past two months.
Reporter Jennifer Maloney commented that Bud Light's silence in the midst of the controversy only made matters worse for the brand.
She also claimed that the "executives in New York are out of touch with the drinkers of the company's flagship brands" after the company moved their "sales and marketing hub from St. Louis to New York in 2015."
"Nobody imagined it would go on this long," Harry Schuhmacher said of the boycott. Schuhmacher is the editor and publisher of Beer Business Daily. "[It] seems random — it struck a nerve. I've never seen anything to compare it to, in all of the [consumer packaged goods] industry. It's a real shock."
The boycott has sent shockwaves throughout corporate America, with executives at other companies reportedly citing it in meetings and hedging against sparking any similar backlash with their own messaging.
As Fox News recently reported:
Some southern Target stores were forced by the corporation to move LGBTQ Pride merchandise away from the front of their locations after customer "outrage" to avoid a "Bud Light situation."
Boycotts rarely have the success that has been seen in what some are calling the "Bud Light Treatment."
Listen to what made this boycott so successful on the LOOPcast: