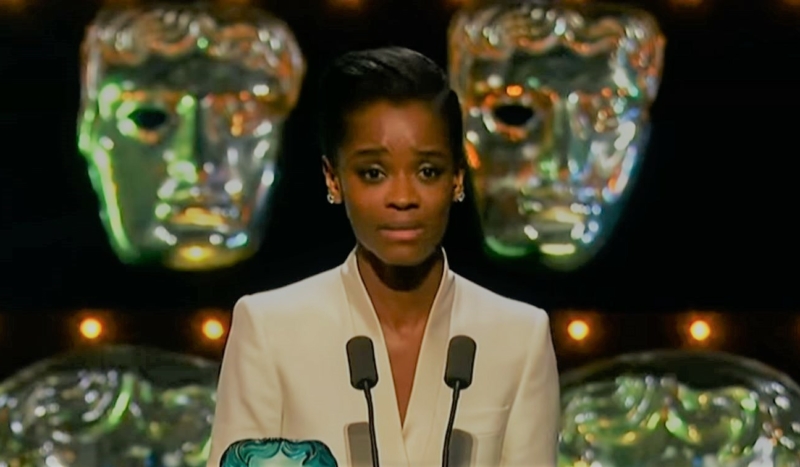 Letitia Wright captivated millions on the big screen as Shuri, the younger sister of T'Challa, or the Black Panther. But, as her career continues skyrocketing, she wants the world to know that her success is not her own; it's God's. 
If only the media would report on it.
The 26-year-old actress, born in Guyana and raised in London, recently took to Twitter to express frustration over some journalists cutting out her praise for God from interviews.
"It's super cute when journalists/interviewers for magazines leave out the massive part where I give God the glory for the success/ achievements in my life," Wright tweeted on October 28. And yet, she added, "I still love you and God will still be praised."
Her fans agreed. 
"[F]avorite actress not just for talent but for the faith in God!!!" exclaimed one follower, while another added, "God sees you sis." Black-ish actor Miles Brown also chimed in, responding with emojis of hands clapping in applause.
Last year, CatholicVote shared the story of Wright's faith, left largely untold by media outlets. Before landing her Black Panther role, Wright battled with depression and temporarily stopped acting to focus on God – much to the bewilderment of her agents.
"I was saying to [God]: 'I'm seeking you first,'" she said of her monthslong hiatus. "'And I love you, and I want to know you, and I never want to put anything above you.'"
It wasn't until she decided to quit acting altogether that she heard God tell her "this is your ministry." And so, she began again.
Today, Wright references God everywhere, from speeches to social media.
"I identify myself as a child of God," she said on the BAFTA stage in February after accepting the Rising Star Award. "I can't get up here without thanking God." 
She said she once lived in a "deep state of depression," and credited God and her family for helping pull her out of it.
"I'm still a work in progress," she stressed, before telling the audience that God could work wonders in them too.
"I just want to encourage you, anybody that's going through a hard time or something in their soul or they've lost their light. I want to encourage you that God made you and you're important," she said. 
"There might be some of you here that's going through depression, that's going through a bad time, and you're putting on a smile on your face, and nobody can see that," she continued. "But you know it and God knows it, and I just want to encourage you and I just want to say that God loves you, and just let your light shine."
That's a message she regularly repeats, including on Twitter. In her bio, she challenges her fans to "be the light in the darkness," while her Twitter banner cites Ephesians 4:2 ("Be completely humble and gentle; be patient, bearing with one another in love.")
One of her more recent tweets reads, "If its Gods will for you to have it. It will be yours. There's no forcing anything in the kingdom. Let his will be done. That's it. His grace is sufficient."
While celebrating yet another success – getting featured on the December 2019 cover of Harper's Bazaar – Wright thanked God in an Instagram post. 
"Closing out 2019 with this cover to recap the many blessings of this year," she wrote in the caption on October 30. "Thank you again for the support! God is good!" 
In another photo from the magazine piece, she cited Psalm‬ ‭46:5‬ ("God is in the midst of her, she shall not be moved; God shall help her, just at the break of dawn.").

Inside, the story detailed her life, her career, and even her inspirational BAFTA speech. But, as Wright might have predicted, there was something missing from the write-up: God.