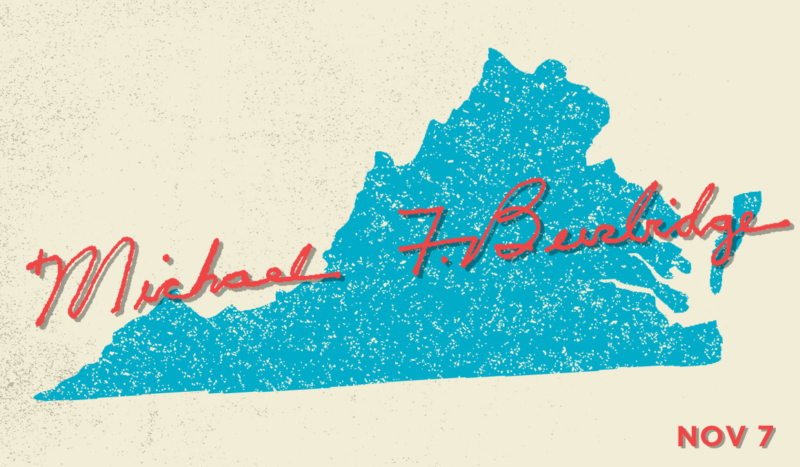 CV NEWS FEED // A Virginia bishop urged Catholics and other people of goodwill to vote for pro-life candidates in the state's upcoming elections, where he said "much is at stake."
In a recent letter, Bishop Michael Burbidge of the Diocese of Arlington said it will be "critical" to vote for pro-life candidates in November, when every seat in the Virginia General Assembly is on the ballot.
Burbidge called abortion "the preeminent civil rights issue of our time." 
"Government has many responsibilities, but protecting life is the most important," Burbidge said in a video linked in his letter. "Only trust the reins of government to those who will protect the most vulnerable among us."
Abortion is legal through the second trimester of pregnancy in Virginia, the only southern state that has not rolled back abortion access since the overturning of Roe.
Republican Governor Glenn Youngkin and the slim GOP majority in the state House of Delegates attempted to pass a 15-week limit on abortion, with exceptions for rape, incest and life of the mother. The narrow majority of Democrats in the state Senate blocked their efforts, however.
If Virginia Republicans win majorities in both the House of Delegates and the Senate, the passage of Youngkin's pro-life legislation could serve as a national gauge for what voters find politically palatable post-Roe.
Virginia is widely viewed as the next abortion battleground state and a bellwether for things to come. Since the overturning of Roe, there is no national consensus in the pro-life movement on how to move forward.
GOP primary candidates are divided on whether to support a federal abortion limit, and what the limit should be. Florida Governor Ron DeSantis said he supports a federal 15-week abortion limit. Former President Trump said abortion could be a losing issue for Republicans in upcoming elections, signaling he believes the issue should be left to the states.
In another letter Burbidge released in September with Bishop Barry Knestout of Richmond, the bishops said voters should keep in mind three foundational principles: "Many issues are important, not all issues have equal moral weight, and protecting life is paramount."
To help Catholics properly form their consciences as they decide which candidates to vote for, Burbidge reminded Catholics of the four principles of Catholic Social Teaching: the dignity of the human person, the common good, subsidiarity, and solidarity.
The bishop's letter also included a link to the Virginia Catholic Conference with practical information for voters, including links to receive absentee ballots and instructions on how to find out where to vote, as Congressional districts were redrawn since the last statewide election.
Noting the importance of early, in-person voting, Burbidge encouraged voters to head to the polls from Sept. 22 through Nov. 4. He even asked Catholics, "despite your hectic schedules," to help drive others to the polls. 
He ended his letter with this hope:
…that together, in solidarity with Our Blessed Mother under the title "Mother of Life," we may engage the political world wisely and courageously, growing as faithful citizens loyal to Our Lord Jesus Christ.