For Catholics, the month of August is especially dedicated to the Immaculate Heart of Mary. There are so many aspects of Marian devotion – it can take a lifetime to unpack them all.
Let's take a look at some lesser-known aspects of this month's devotion!
---
History of Celebration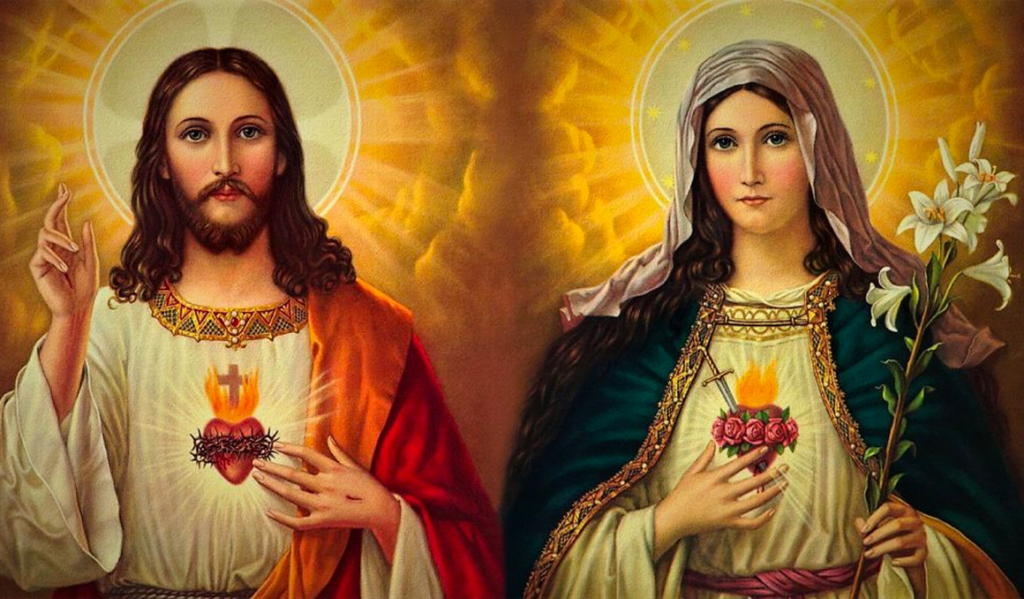 Although the Immaculate Heart of Mary is celebrated throughout the month of August, some may have noticed that we also celebrate the Feast of the Immaculate Heart of Mary in June, during the month dedicated to the Sacred Heart. Why?
Just as the Sacred Heart is an image of Christ's love for mankind, the Immaculate Heart displays the Blessed Virgin's desire to draw everyone closer to her Son's Heart. The two feasts clearly belong together!
Mary was the first disciple of Christ. Her Immaculate Heart was the first follower of His Sacred Heart, and it is through her Immaculate Heart that we may more fully embrace Christ.
Over the course of history, various saints brought this truth to the attention of the wider Church. In the 17th century, St. John Eudes and his followers were some of the first devotees of the Immaculate Heart of Mary. Years later, in 1799, Pius VI, while in captivity, granted a Bishop in Sicily a special feast of the Most Pure Heart of Mary for some of the churches in his diocese.
Nearly 200 years later, in 1942, Pope Pius XII consecrated the world to the Immaculate Heart of Mary on the 15th anniversary of Fatima. Two years later, he extended the Feast of the Immaculate Heart of Mary to the universal Church.
---
Devotion of St. Anselm & St. Bernard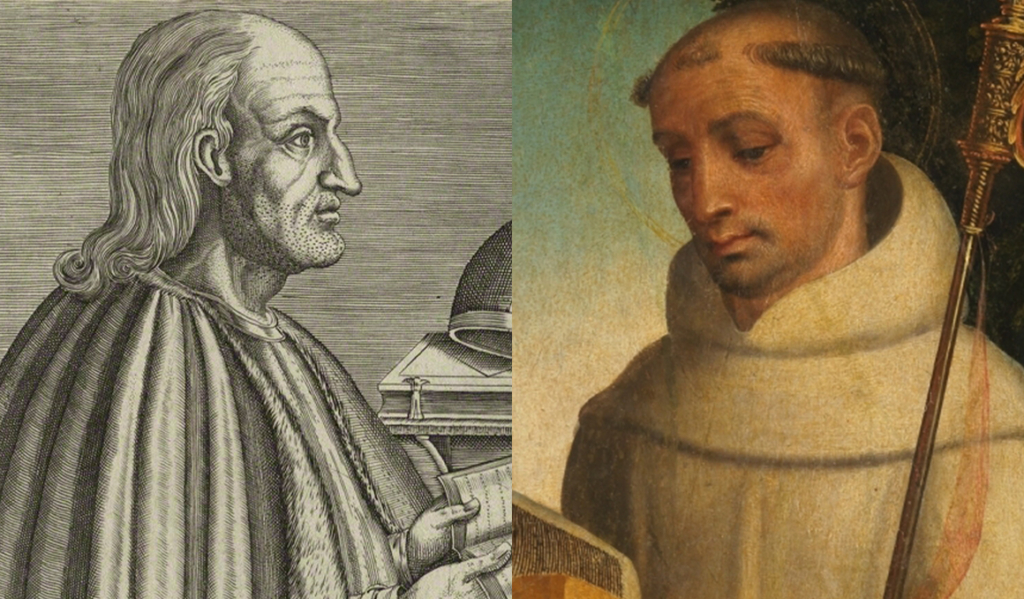 Saints Anselm of Canterbury and Bernard of Clairvaux are the two saints who arguably made the greatest impact on Catholic devotion to the Immaculate Heart of Mary.
Anselm, in his work De conceptu virginali, said:
It was fitting that the Virgin by beautified with a purity than which a greater cannot be conceived, except for God's.
Anselm also characterized the Immaculate Heart of Mary as the emblem of her faith and total trust in God. He admired her intelligence and will as a model for Christians.
Bernard of Clairvaux, abbot and Doctor of the Church, coined the prayer to Our Lady called the Memorare:
Remember, O most gracious Virgin Mary, that never was it known that anyone who fled to thy protection, implored thy help, or sought thy intercession, was left unaided. Inspired by this confidence, I fly unto thee, O Virgin of virgins, my mother; to thee do I come, before thee I stand, sinful and sorrowful. O Mother of the Word Incarnate, despise not my petitions, but in thy mercy hear and answer me.
St. Bernard also added to the prayer, "Hail, holy Queen," with the invocation "O clement, O loving, O sweet Virgin Mary!"
He called Our Lady, "Mother of Life" and "Mother of Salvation," because, he wrote, it is through her that we receive God, and through her, God receives us.
Bernard's Feast day is celebrated on August 20.
---
The "First Five Saturdays" Devotion of Reparation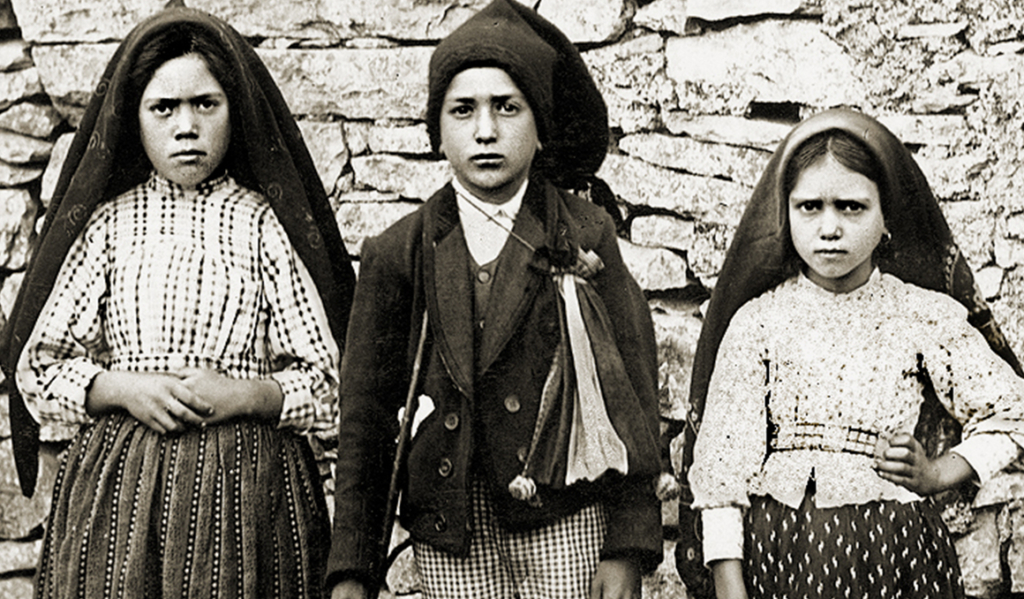 In 1917, Our Lady first mentioned devotion to her Immaculate Heart to the children of Fatima saying "You have seen hell, where souls of poor sinners go. To save them God wishes to establish in the world devotion to my Immaculate Heart. If what I say to you is done, many souls will be saved and there will be peace."
On December 10, 1925, the most holy Virgin Mary appeared to Sister Lucia, and by the Virgin's side, elevated on a luminous cloud, was a Child. The most holy Virgin said:
Look, my daughter, at my Heart, surrounded with thorns with which ungrateful men pierce me every moment by their blasphemies and ingratitude. You at least try to console me and say that I promise to assist at the hour of death, with the graces necessary for salvation, all those who, on the first Saturday of five consecutive months, shall confess, receive Holy Communion, recite five decades of the Rosary, and keep me company for fifteen minutes while meditating on the fifteen mysteries of the Rosary, with the intention of making reparation to me.

For more information on how to practice the First Five Saturdays Devotion, the concluding prayer to the devotion, and to learn more about the significance of the "First Five Saturdays," click here.
---
Consecration To The Immaculate Heart of Mary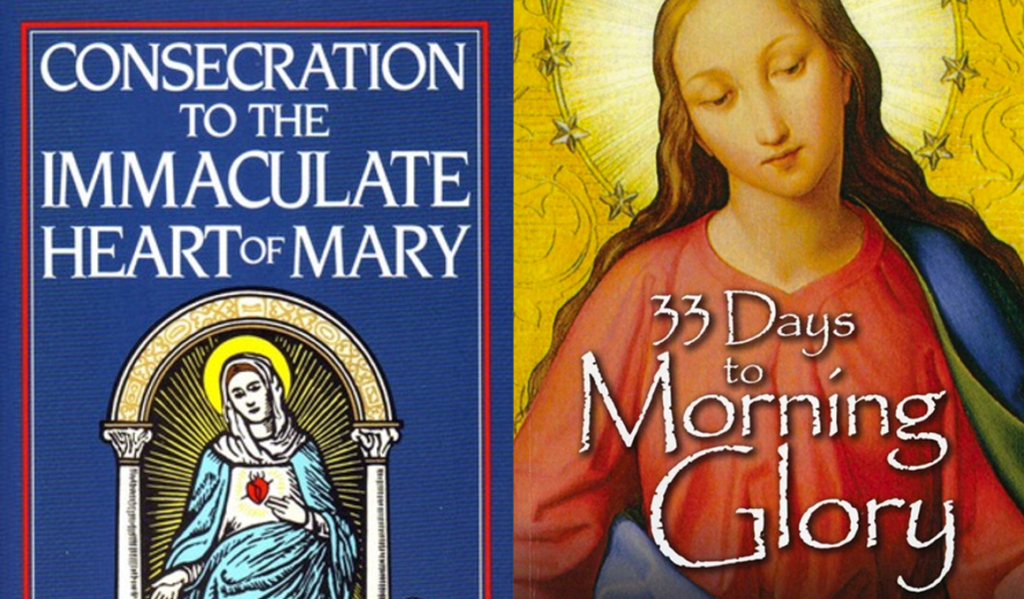 Consecrating oneself to the Immaculate Heart of Mary can be done in many ways. After prayer and discernment, you can immediately make a simple Act of Consecration.
But there are also several ways that you can prepare for such an important commitment using devotionals. The Consecration to the Immaculate Heart of Mary book, by Fr. Nicholas Norman, is a popular resource for doing this that uses St. Louis De Montfort's.
Another book titled 33 Days to Morning Glory, by Fr. Michael Gaitley, draws from the Marian devotions of St. Louis de Montfort, St. Maximilian Kolbe, St. Mother Teresa of Calcutta, and St. Pope John Paul II. Fr. Gaitley pulls their devotions together in a beautiful way that is sure to strengthen your understanding and commitment to Our Lady.
---
Iconography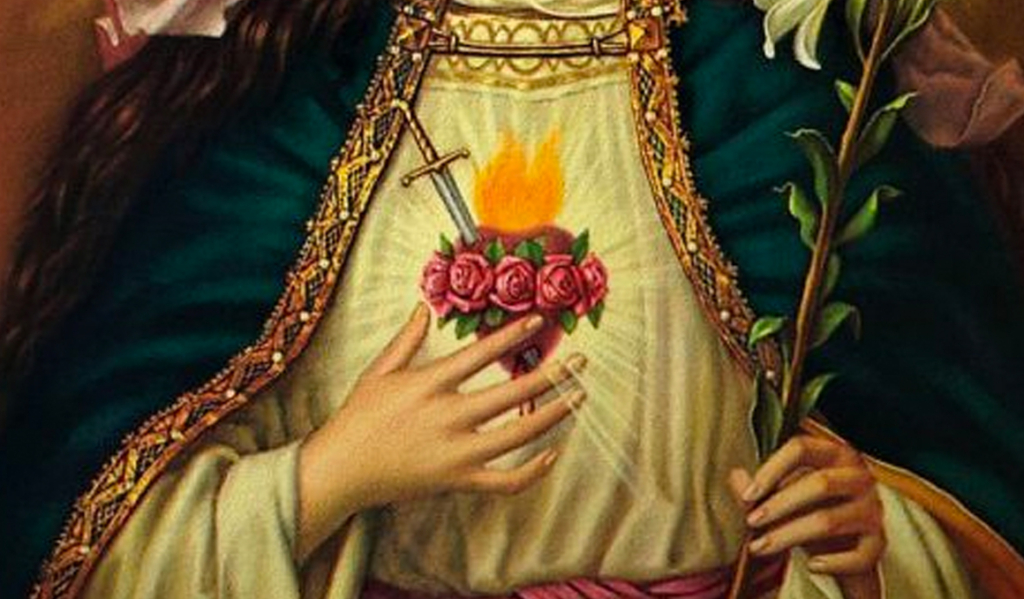 Between different variations and the rich symbolism, it can be difficult at times to understand what the image of the Immaculate Heart of Mary actually symbolizes. Here is a quick break-down!
First, Mary's Immaculate Heart is visible outside her body, pointing to her undying love, which she cannot contain within. Sometimes she is depicted either carrying her heart in her hand or pointing to it with a finger – suggesting that she seeks to reveal her heart to anyone looking.
The flame behind the heart reveals the intensity of Mary's love burning for God & for His children. The white and pink roses that crown the heart represent her Immaculate Conception and the purity of her heart. A single sword often pierces her heart, as the prophet Simeon tells her in the book of Luke, "And thy own soul a sword shall pierce, that, out of many hearts, thoughts may be revealed." (Luke 2:35)
Finally, the Immaculate Heart is almost always surrounded by rays of light, as mentioned in the book of Revelation, where the Blessed Virgin Mary is described as "a woman clothed with the sun." (Revelation 12:1)
---
Suggested Kids' Craft for August!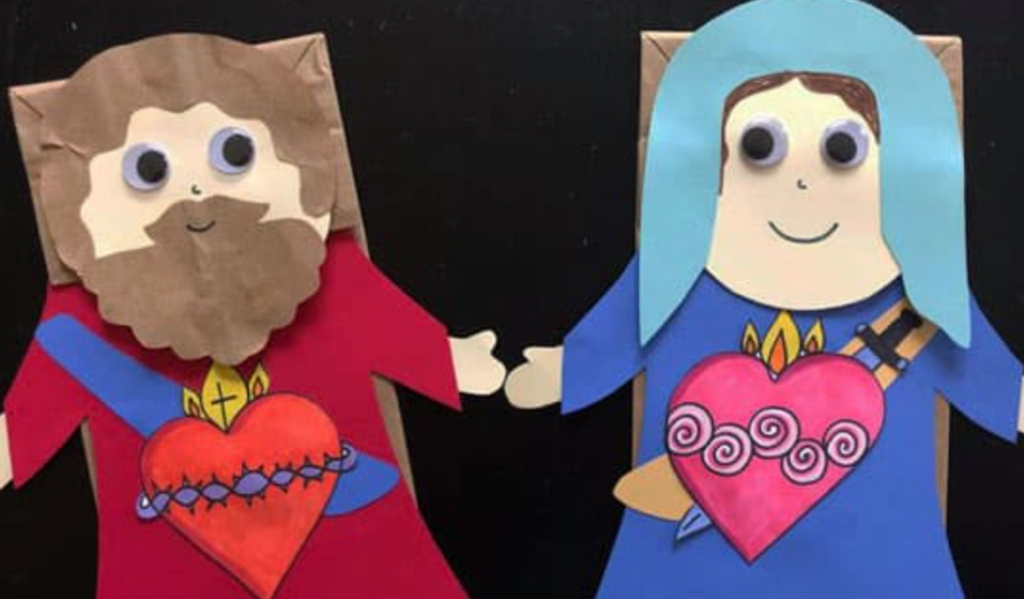 As we come to better understand and meditate on the Immaculate Heart of Mary, it is important that our children learn to do the same. Catholic Icing has several creative ways to engage young Catholics in learning about the Immaculate Heart of Mary, especially as it pertains to the Sacred Heart of Jesus.
The "Sacred and Immaculate Heart Paper Bag Puppets" are a simple and inspiring way to get little minds jogging, prompting questions regarding the different elements of the two hearts.
For families with a sweet-tooth, the "Sacred and Immaculate Heart Cookies" are a fun and edible way of learning – a double reward for all the hard work put into these intricate treats!
Many other arts and crafts for kids of various ages can be found on Catholic Icing's website!
---
Immaculate Heart of Mary Novena

If this deep-dive into the Immaculate Heart of Mary inspired you to begin a devotion or just to keep learning about the heart of Mary, join in praying the Immaculate Heart of Mary Novena. Be especially festive, and pray it during the month of August!
---