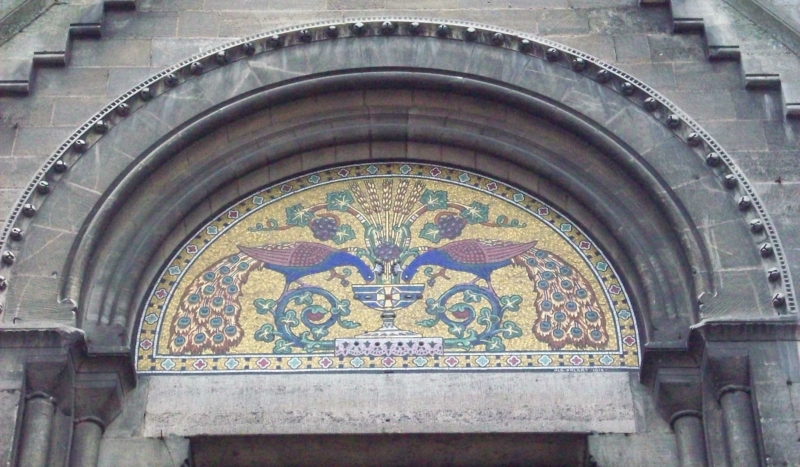 CV NEWS FEED // Vandals broke into the Basilica of the Sacred Heart in Rouen, France, on Tuesday night, stealing multiple sacred items and causing serious damage to the altar.
According to local reports, the sacristan discovered the basilica "turned upside down" Wednesday morning around 10 a.m. While the Blessed Sacrament remained unscathed, several sacred vessels were stolen. The perpetrators also smashed several statues and caused significant damage to the choir.
Located in the northern region of France, Rouen is the historic city where Saint Joan of Arc was burned at the stake.
The cost to repair damages was estimated at 1 million euros, which the parish will have to cover on its own since the building was constructed before France's 1905 law separating Church and state.
In a video posted to the basilica's Instagram account, Fr. Geoffroy de la Toursche, parish priest of Notre-Dame parish in Rouen said that "the state [of the Church] is absolutely appalling."
"They tried to open all the chests, the tabernacles, and they even tried to look inside the shoe box where prayer intentions are normally kept," he added.
"I do not think that this was an anti-Christian attack in the sense that they broke in searching for money, which they did not find, by the way," Geoffroy added.
Parishioners at the basilica celebrated a reparation mass on Thursday night, with "chalices on loan from the Archbishop." The mass was followed by two hours of Eucharistic adoration.