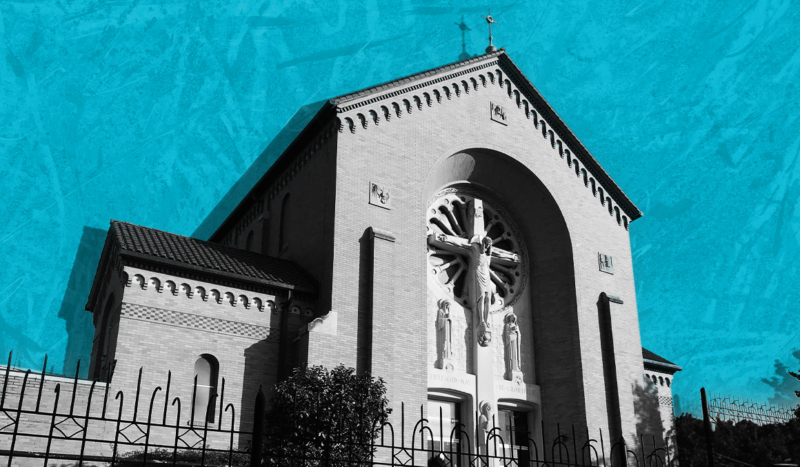 CV NEWS FEED // The Archdiocese of Baltimore and the Saint Vincent Archabbey in Pennsylvania announced in a joint statement that an Archabbey-owned parish in Maryland will be closing due to a "limited number of clergy available." 
Effective November 15, Mass, sacramental preparation, and the sacraments will not be available at St. Benedict Church in southwest Baltimore because the archdiocese has decided not to name a new pastor for the church.
"The difficult decision was made based on the limited number of clergy available for this ministry," the announcement read.
The St. Vincent Archabbey in Latrobe, PA, owns and operates St. Benedict Church, which was first established in 1893.
Last month, the pastor, Father Paschal Morlino, was removed from ministry at the parish, after serving there for nearly 40 years.
In 2018, Morlino entered a secret $200,000 financial settlement with a man who accused him of fraud and sexual assault. Though Morlino denied the allegations, the Archdiocese of Baltimore and the Benedictines removed him from ministry upon learning of the quiet settlement in October of this year. 
Following the removal, Morlino returned to his religious community at the archabbey in Pennsylvania. The archdiocese and the Benedictines are continuing to investigate the allegations.
The Archdiocese of Baltimore is also investigating a separate allegation of sexual abuse of a minor by Morlino. The allegation surfaced after he was removed from ministry.
"That removal was unrelated to any allegation of child abuse," the archdiocese noted in a statement.
"Upon receiving the allegation late last week, the archdiocese immediately reported it to law enforcement. Archdiocesan policy requires the archdiocese to cooperate with any investigation by law enforcement and also to conduct an investigation. Pursuant to archdiocesan policy, Father Paschal remains ineligible to serve in Catholic ministry in the archdiocese," the statement said. "After receiving permission to proceed from law enforcement authorities, the Archdiocese has now commenced an investigation. In accordance with Archdiocesan policy, counseling assistance is available to those affected by child sexual abuse."
The archdiocese added, "The abuse allegedly occurred in or about 1993 while Father Morlino was serving as pastor at St. Benedict Church. This matter is in an early stage of investigation, and thus no determination of credibility has been made by the Archdiocese at this time. However, the Archdiocese is making this communication in order to solicit any relevant information as part of its investigation and in order to fulfill its commitment to open communication with affected communities. Father Morlino denies the allegation."
Though the parish is closing, the Benedictines and the parish's dedicated volunteers plan to continue community-outreach programs, including hosting a basketball camp, local senior bingo, a homeschool group, AA/NA meetings, and a Head Start program.