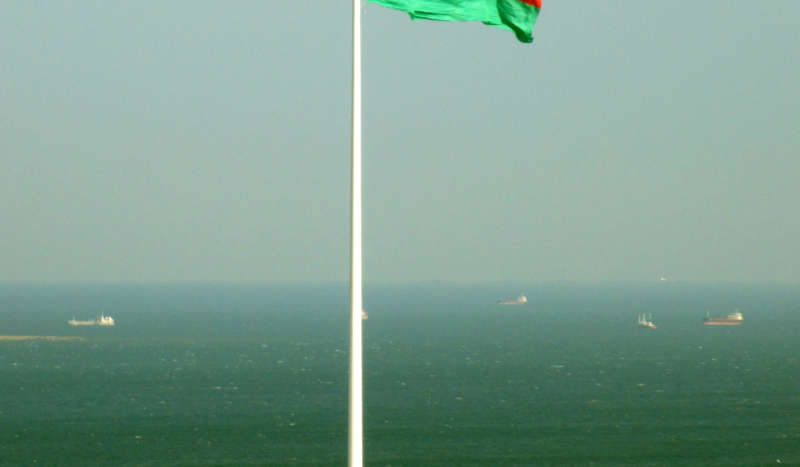 CV NEWS FEED // Continuing their genocidal efforts, Azerbaijani forces are launching targeted drone strikes on Nagorno-Karabakh in response to alleged Armenian-led terrorist attacks from within the region.
The strikes occurred in Stepanakert, the largest city in Nagorno-Karabakh, also known as Artsakh. 
Azerbaijani forces have been actively engaged in a genocidal effort against the Armenian Christian population of Nagorno-Karabakh since last year.
The Azarbaijani government maintains that its military efforts are a response to terrorist attacks led by Armenian forces, though the Armenian government has repeatedly denied mobilizing any military forces in Nagorno-Karabakh.
A video shared on X early yesterday morning showed that the strikes were dangerously close to residential areas in the city of Stepanakert, which had formerly been the capital of Nagorno-Karabakh during Soviet rule. 
On the most recent crisis, Azerbaijan's Ministry of Defense released a statement around 2:30 p.m. on September 19th, announcing "local anti-terrorist activities carried out by the Armed Forces of Azerbaijan in the Karabakh region of Azerbaijan are ongoing."
"Only legitimate military installations and infrastructure are targeted and incapacitated using high-precision weapons," the statement continued, detailing its alleged efforts to warn and safeguard civilians.
"Humanitarian corridors and reception stations have been created… to ensure the evacuations of the population from the danger zone," the statement claims.
Azerbaijani forces said they would continue to provide protection for "administrative, social, educational, medicinal, religious, and other facilities" in accordance with international humanitarian law.
Armenian Prime Minister Nikol Pashinan fired back at the allegations, saying "Azerbaijan has begun a ground operation aimed at ethnic cleansing of Karabakj Armenians. I declare that Armenia is not involved in armed actions and does not have an army in Karabakh."
Armenia's Ministry of Defense also responded to Azerbaijan's claims in a tweet, saying "official reports [and] mass media again continue to disseminate false statements as if there are [armed] AF units, [military] equipment, and personnel in [Nagorno-Karabakh]."
"MoD of [Armenia] has repeatedly stated that the RA doesn't have an army in Nagorno-Karabakh."
According to live updates from Aljazeera, Gegham Stepanyan, the Human Rights Ombudsman in Nagorno-Karabakh, said two civilians have been killed and 23 wounded in the latest attacks from Azerbaijan. Eight of the wounded are said to be children.
Artsakh is connected to the outside world through the Lachin Corridor, which has been under an illegal blockade since December 2022.
The first blockade occurred in the form of an illegal environmental protest backed by the Azerbaijan government, which later established a full-scale illegal military blockade across the Lachin Corridor in April.
According to a report from Save the Persecuted Christians—a non-profit dedicated to fighting religious persecution across the globe—since the start of the blockade, "electricity, internet, and international aid organization trucks delivering food, medicines, and hygiene supplies have been completely blocked. Children are dying and pregnant mothers are starving."
In a statement from its Ministry of Foreign Affairs, the Republic of Armenia appealed to the UN Security Council and the Russian peacekeeping contingent, which was established in Nagorno-Karabakh following Azerbaijan's last series of attacks against Stepanakert in 2020, "to undertake clear and unequivocal steps to put an end to Azerbaijan's aggression."