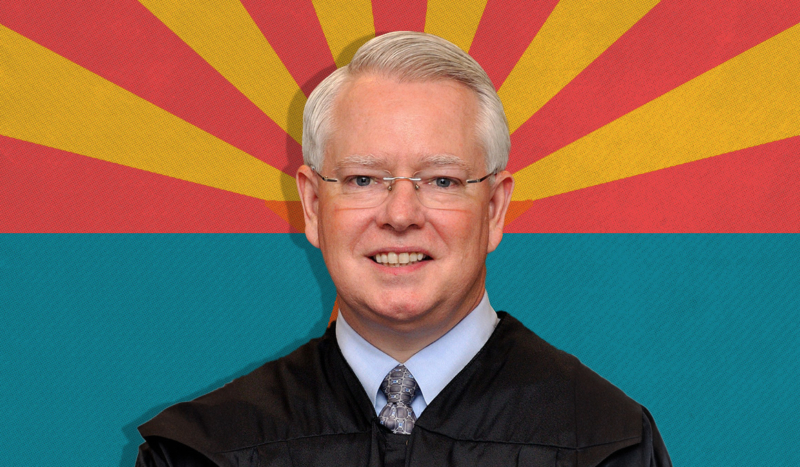 CV NEWS FEED // An Arizona Supreme Court Justice refused requests to recuse himself from a pending abortion case because of his pro-life views, saying that he will maintain neutrality.
Justice William Montgomery, who has been vocal about his pro-life stance throughout his career, responded to calls from Planned Parenthood to recuse himself in a statement released to Capitol Media on Monday.
The judge confirmed he will not recuse himself, maintaining that he will follow his oath to "determine the merits of any legal argument… without passion or prejudice."
In December, the state Supreme Court is scheduled to hear arguments for a case brought by Planned Parenthood regarding whether abortion will remain legal in Arizona.
All parties, he said, "are entitled to fair and impartial adjudication of the legal issues presented," including cases with respect to abortion.
He went on to say, "as with any other case involving an issue I may have previously taken a position on while serving as an executive branch official, I will consider the facts and the law to determine the merits of any legal argument presented without regard for any prior position and without passion or prejudice."
"My oath of office requires no less," he added.
According to the Code of Judicial Conduct, a judge "shall disqualify himself" from legal proceedings where neutrality "might reasonably be questioned," or where "the judge has a personal bias or prejudice concerning a party."
After the Dobbs decision returned the issue of abortion to the states, Arizona initially reinstated a territorial era law, making abortion illegal in all cases in which it was not necessary to save the life of the mother.
However, Planned Parenthood took the issue to the state Court of Appeals, arguing that the law was superseded by a 2022 statute allowing abortion through 15 weeks of pregnancy.