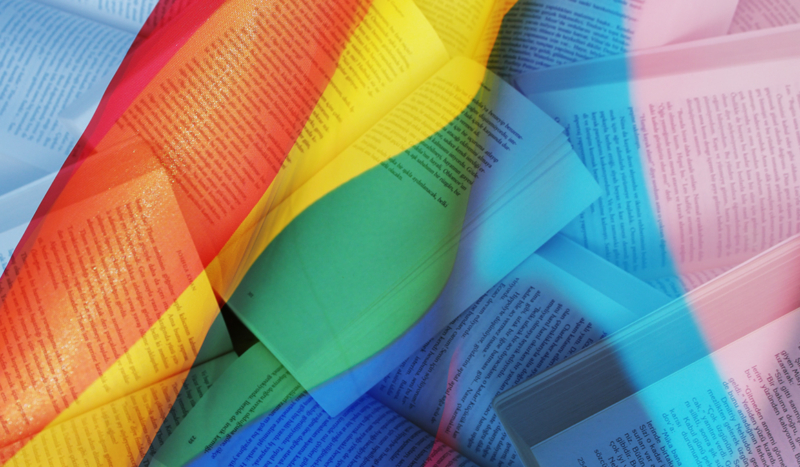 In an April 24 press release, the American Library Association (ALA) announced support for a list of the 13 "most challenged" books, all of them marketed to minors, all containing sexually explicit content, and a majority of them LGBTQ-themed.
The ALA's Communication and Marketing Office equated efforts to protect children from the books, such as CatholicVote's highly successful "Hide the Pride" campaign, to "censorship" and "book banning." 
"By releasing the list of Top 10 Most Challenged Books each year, ALA recognizes all of the brave authors whose work challenges readers with stories that disrupt the status quo and offer fresh perspectives on tough issues," stated ALA President Lessa Kanani'opua Pelayo-Lozada:
The list also illustrates how frequently stories by or about LGBTQ+ persons, people of color, and lived experiences are being targeted by censors. Closing our eyes to the reality portrayed in these stories will not make life's challenges disappear. Books give us courage and help us understand each other.
Among the entrants on the list is Gender Queer, a pornographic graphic novel memoir by Maia Kobabe, a "nonbinary" activist whose "preferred pronouns" are "e," "em," and "eir." The book was among those removed from Florida school libraries earlier this year in an initiative supported by Republican Gov. Ron DeSantis.
The official description of Gender Queer reads as follows:
Maia's intensely cathartic autobiography charts eir journey of self-identity, which includes the mortification and confusion of adolescent crushes, grappling with how to come out to family and society, bonding with friends over erotic gay fanfiction, and facing the trauma and fundamental violation of pap smears.
Another notable "challenged" book on the list is Toni Morrison's The Bluest Eye, which in addition to containing sexual content has been criticized for having "an underlying socialist-communist agenda."
The ALA is the nation's oldest and largest library advocacy organization, boasting a membership of about 50,000. This is not the first time the group's political and social leanings have been called into question.
Last year, they selected a self-identified "Marxist lesbian" to serve as their president, who, in her acceptance speech, announced that she planned to use libraries to help combat "unchecked climate change, class war, white supremacy, and imperialism."
This June, CatholicVote plans to launch our second annual "Hide the Pride" efforts building upon last year's incredibly strong turnout.
>> DOES HIDING PRIDE BOOKS WORK? <<
As CatholicVote's Jessica Nardi reported a couple weeks ago:
"Hide the Pride" is a parent-led movement for Catholics to reclaim their libraries during "Pride Month," when these tax-payer funded spaces are overrun by sexually explicit LGBTQ books, images, and symbols geared towards children.

CatholicVote's "Hide the Pride" initiative returns this June, and this year we're working to ensure it's even bigger and better than before, with more resources for you!
Stay tuned for updates in the LOOP regarding Hide the Pride 2023.