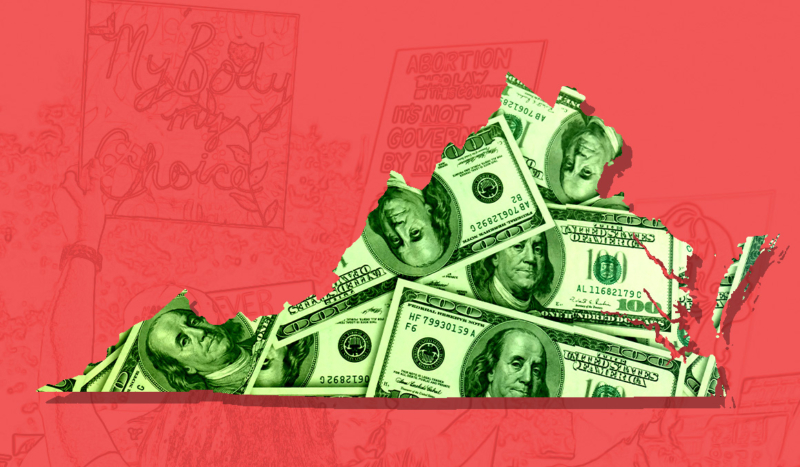 Political organizations are investing millions of dollars in Virginia's upcoming state elections as both parties seek to gain a majority while the governor pushes for a 15-week abortion limit.
All 140 seats in Virginia's House and Senate are up for election this year. For the past year, Gov. Glenn Youngkin (R-VA) has fought for the 15-week abortion limit in the state.
Currently, Virginia's Congress is divided, with the Democrats narrowly controlling the House and the Republicans holding a slim majority in the Senate.
Women Speak Out, a local partner of Susan B. Anthony Pro-Life America, a national pro-life advocacy group, announced that it is spending $1.5 million to support pro-life candidates.
"Hundreds of lives each year depend on pro-life Virginians showing up on Nov. 7 and casting their ballots for Republican candidates," SBA President Marjorie Dannenfelser said. "Candidates across this country should take note of how Republicans in Virginia are leading on life by going on offense, calling out the lies of the abortion lobby, and exposing their opponents as the true extremists when it comes to abortion."
The American Civil Liberties Union of Virginia, a pro-abortion advocacy group, announced that it will spend $1.25 million on the upcoming election—the largest financial undertaking in the group's history.
The pro-abortion group plans to finance both digital and print advertisements, along with door-to-door volunteers promoting pro-abortion candidates.
"We've never proceeded with this kind of investment and focused on these races in this way. And we think it's really critical because what happens this year determines whether abortion and reproductive rights will be safe for Virginians. And not only Virginians, but people from all over the South who are traveling to Virginia to access care," said Mary Bauer, the group's executive director.
The group is primarily focusing its efforts on 11 contested districts.
In addition to advocating for pro-abortion candidates, the ACLU is advocating for other controversial issues, including promoting LGBT ideology in schools.
Currently, Virginia is the only state in the South not to have a 15-week (or sooner) law limiting abortion. If Republicans can secure critical seats in both the House and the Senate in the upcoming election, Youngkin and state Republicans will have the votes necessary to pass the law limiting abortion.