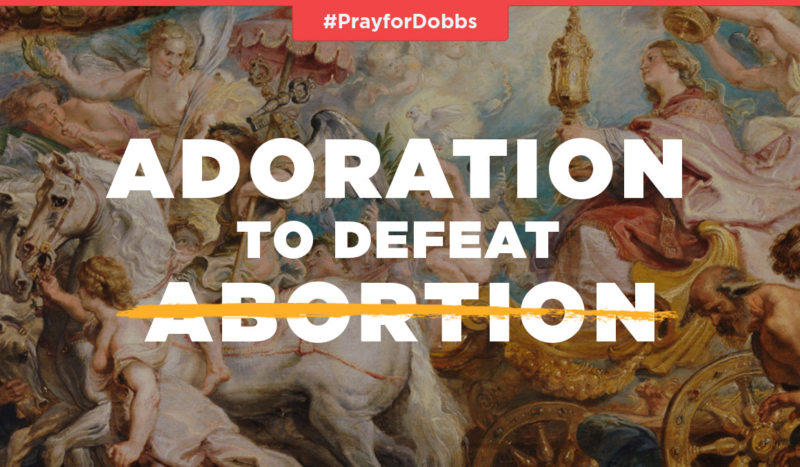 In three weeks, the Supreme Court will debate abortion.
You can just imagine the media circus.
I know many of you will be asking: What can I do?
We've just launched a new resource page over at the CatholicVote website. The page has information about the pro-life Mississippi law at the heart of the upcoming Supreme Court case, and answers to some of the questions CatholicVote members have been asking us.
But this isn't just an education campaign.
Right now, we need prayer.
Join Us in Adoration to End Abortion.
We have fought very hard to rally support around sound constitutional judges for the Supreme Court.
But while the current makeup of justices looks very promising, we know from history that we can't take anything for granted.
We really do need prayer more than ever before.
So we are calling on Catholics across the country to join together in Eucharistic adoration on the eve of December 1 — the day when the Supreme Court hears the landmark pro-life case Dobbs vs. Jackson Women's Health.
We want to encourage parishes to make Eucharistic adoration widely available, because this will be a historic moment for our country, and we need God's help.
If your parish has an adoration time available November 30 – December 1, you can let other Catholics know by adding the information to our clearinghouse page.
Visit our Adoration to Defeat Abortion page now.
Let's fill up the map and give Catholics a chance to petition Our Lord for justice!