All saints are pro-life, but some especially embody the dignity of the unborn, underprivileged children, and those unable to stand for their own lives.
These saints spent their lives as a living sacrifice, only a part of their continuous pro-life efforts. Whether offering up their agonizing suffering, persisting through a dangerous pregnancy, or simply using their authority and ability to impact others through their life-giving works, each of these saints embodies what it means to be truly pro-life amid a culture that screams death.
---
St. Maximilian Kolbe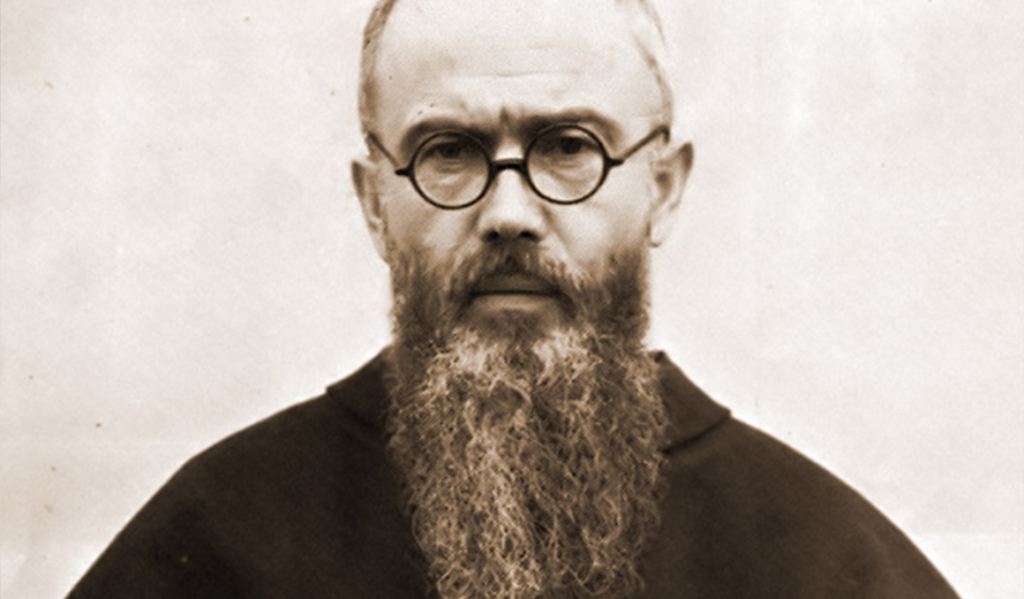 St. Maximilian Kolbe (1894 – 1941) was a Polish Conventual Franciscan Friar who lived in a monastery that published anti-Nazi German publications during the German occupation of Poland.
In 1941, he was arrested and sent to Auschwitz, where he continued to serve the faithful as best he could, retaining deep faith and dignity in the face of appalling conditions.
Later that year, three prisoners escaped from the camp. In retaliation, the Deputy Commander of Auschwitz ordered that 10 men be selected for death by starvation in an underground bunker.
One man who was initially chosen cried out for mercy, lamenting his wife and children. St. Maximilian Kolbe stepped forward, asking the guards if he could die in place of the poor man.
The guards accepted the exchange, St. Maximilian lived for two weeks without food or water as his fellow prisoners died around him. Finally, on August 14, the guards injected him with poisonous chemicals to hasten his death. His body was cremated by camp officials on the feast of the Assumption.
---
St. Gianna Beretta Molla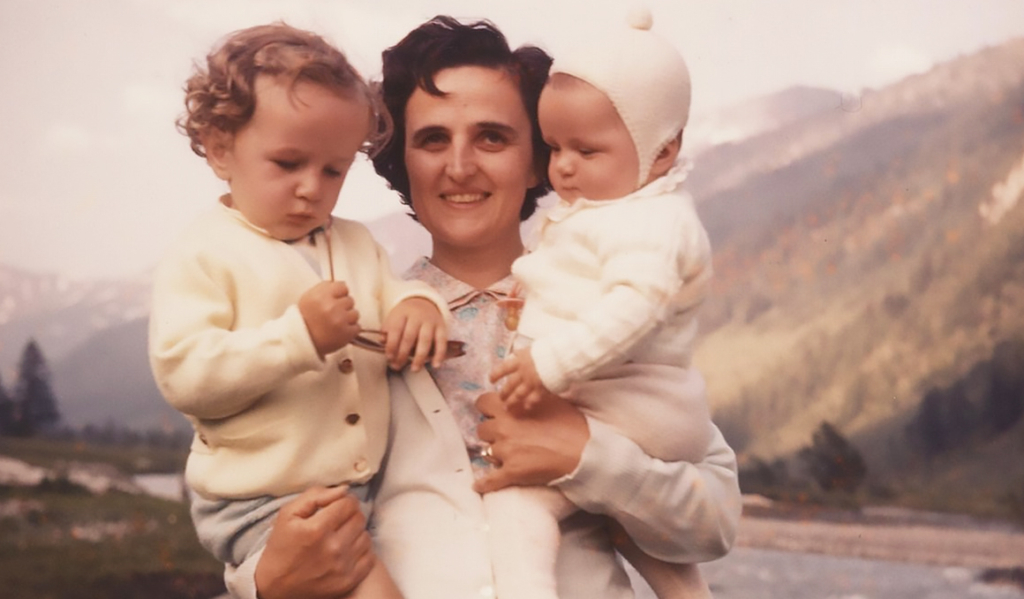 St. Gianna Beretta Molla (1922 – 1962) was born in Italy, and from a young age had a strong faith in Providence and the effectiveness of prayer.
Gianna earned advanced degrees in medicine and surgery, specializing in pediatrics and eventually opening her own medical clinic. Although she considered working in the field of medicine a "mission," she also dedicated herself to forming a Christian family with her husband, Pietro.
In 1961, during her second month of pregnancy with her fourth child, she developed a uterine fibroid. Fully conscious of the risk to herself, she pleaded with the surgeon to save the life of the child she was carrying, entrusting herself to prayer and Providence.
Through strength of spirit and unrelenting dedication to her tasks as mother and doctor, Gianna continued her pregnancy. When it came time to give birth, Gianna was ready to give her life in place of her daughter's, exclaiming, "If you must decide between me and the child, do not hesitate: choose the child — I insist on it. Save the baby."
Despite all efforts to save them both, St. Gianna died one week after giving birth to her daughter, Gianna Emmanuela. She is a patron saint for mothers, physicians, and unborn children.
---
St. Mother Teresa of Calcutta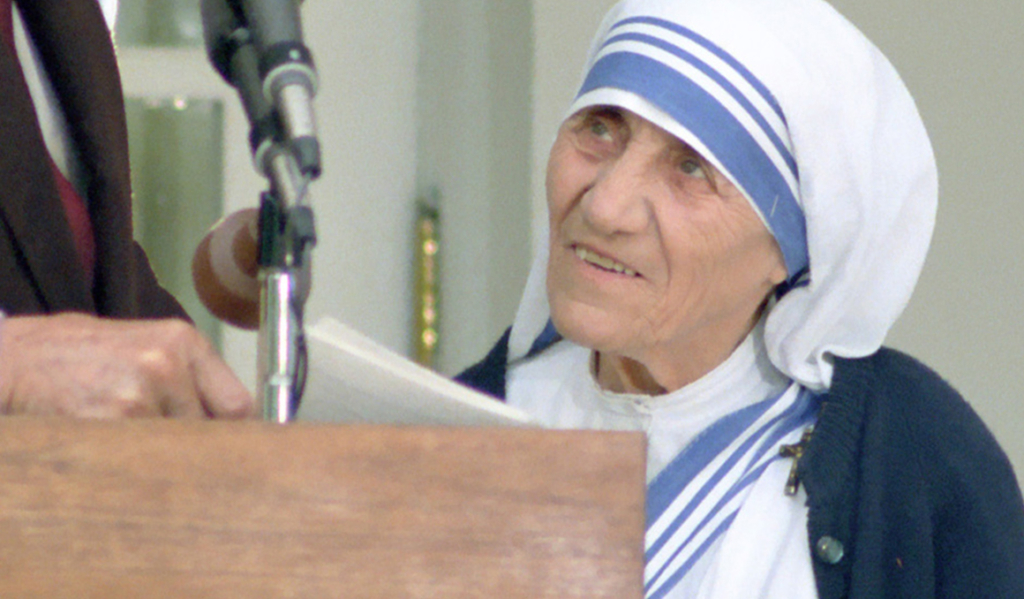 St. Mother Teresa (1910 – 1997) was born in Macedonia of an Albanian family. At an early age, she felt a calling to serve as a missionary nun and joined the Sisters of Loretto at age 17. She was soon sent to Calcutta where she taught at a high school. While on retreat one year, she received what she called her "vocation within a vocation" – to found a new order dedicated to the poorest of the poor.
She secured permission to leave the Sisters of Loretto and fulfill her calling under the archbishop of Calcutta, where she began to work in the slums, teach poor children, and treat the sick in their homes. From there, the Missionaries of Charity were born in 1950.
The congregation grew quickly as Mother Teresa set up homes for AIDS sufferers, for prostitutes, for battered women, and for abandoned children.
Mother Teresa was a faithful guardian of the unborn. She is famously known for saying, "ff you hear of some woman who does not want to keep her child and wants to have an abortion, try to persuade her to bring him to me. I will love that child, seeing in him the sign of God's love."
---
St. Pope John Paul II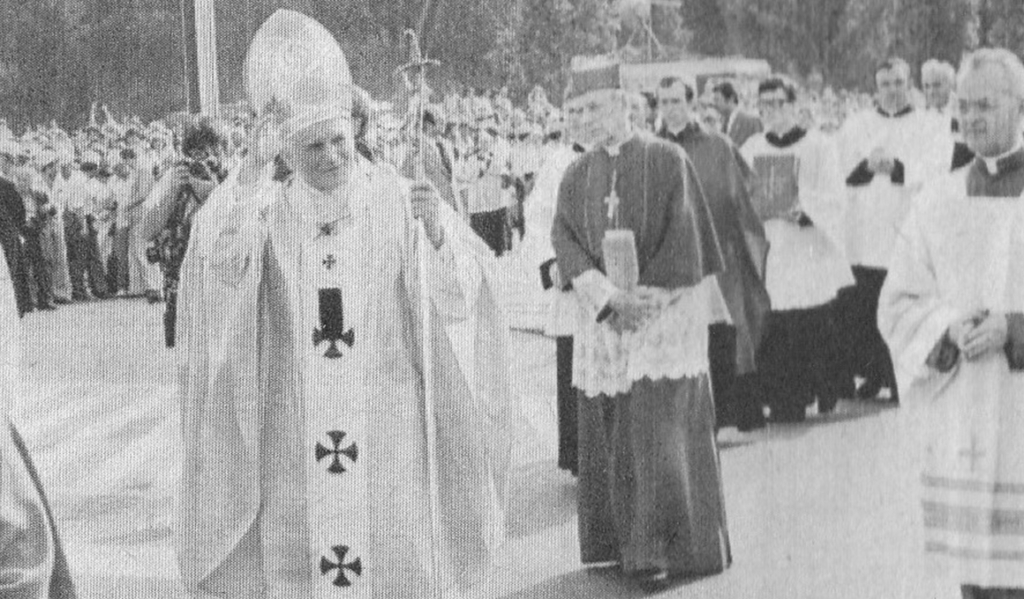 Born in Poland, St. Pope John Paul II (1920 – 2005) is known for his peerless courage and conviction in the face of extreme animosity. He championed freedom and democracy in his Polish homeland – and worldwide, catalyzing the demise of the Soviet Union.
John Paul II's distinction between the "culture of life" and the "culture of death" renewed the pro-life movement with an inspiring vision of the world it was helping to build, not just what it was fighting against. His encyclical Evangelium Vitae, among others, motivated a new generation to stand up for the most vulnerable.
His call for a "great campaign in support of life" continues to motivate and inspire our work to 'mobilize consciences' and unite pro-life efforts around the world to express the "full truth about the human person and about human life."

St. Pope John Paul II is the epitome of what it means to be pro-abundant life.
---
St. Margaret of Castello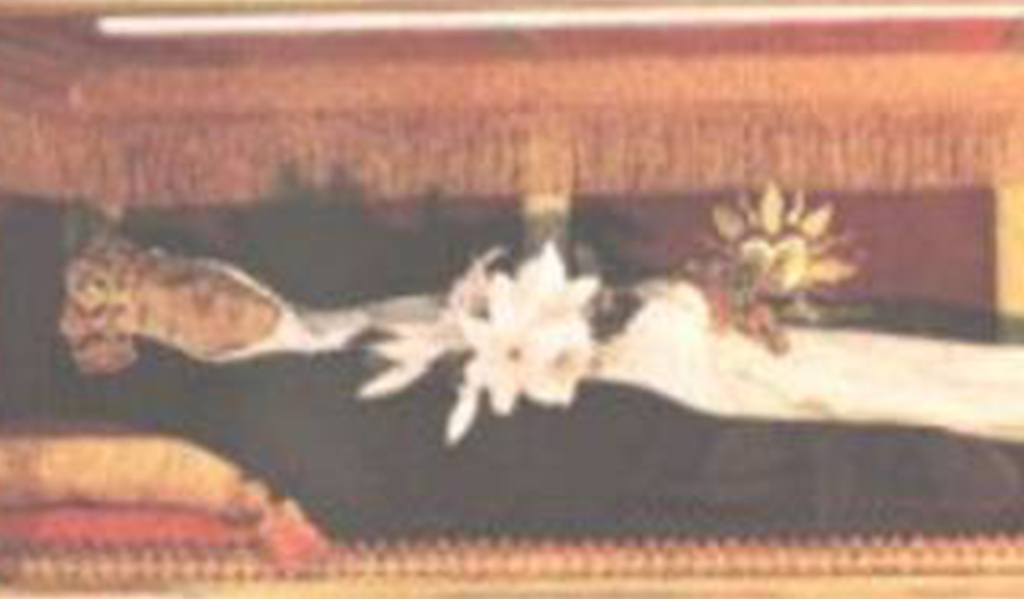 St. Margaret of Castello (1287 – 1320) was born afflicted with dwarfism and blindness. After being imprisoned by her embarrassed family in a single room for the first 15 years of her life with access only to food and a priest, Margaret's parents took her to a church in the town of Castello, Italy, where it was said people experienced miraculous healings.
When she wasn't cured, Margaret's parents abandoned her there. Taken in by local beggars and families, Margaret came to love the people of Castello. She met the local Dominican friars, eventually becoming a third order Dominican herself.
She wore the white habit and resolved to spend her life serving the friars. She opened a school to catechize poor children, visited local prisoners, and brought lapsed Catholics to repentance and Confession.
When she died at the age of 33, the people of Castello demanded she be buried inside the church, an honor typically reserved for nobles and priests.
---
Saints Perpetua and Felicity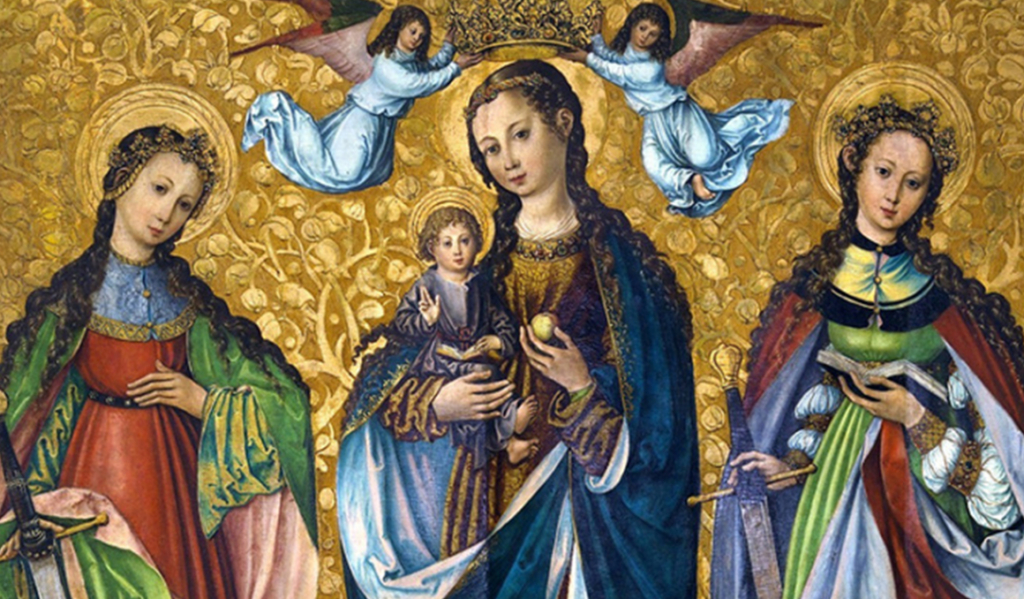 St. Perpetua (d. 203) was a young, well-educated, noblewoman and mother, who lived in the city of Carthage in North Africa. Although she and her mother were Christians, her father was a pagan. Although her father pleaded with her to deny her faith, Perpetua fearlessly stood firm, eventually being imprisoned along with her infant at the age of 22.
After enduring the tortures designed to make her renounce her faith, Perpetua was martyred publicly at the Roman games.
Alongside her in prison was St. Felicity (d. 203), a pregnant slave girl condemned to die at the same games. Just a few days prior to her execution, she gave birth to a daughter, who was taken away and cared for by the Faithful.
Saints Perpetua and Felicity are the patron saints of mothers and expectant mothers.
---
Blessed Marianna Biernacka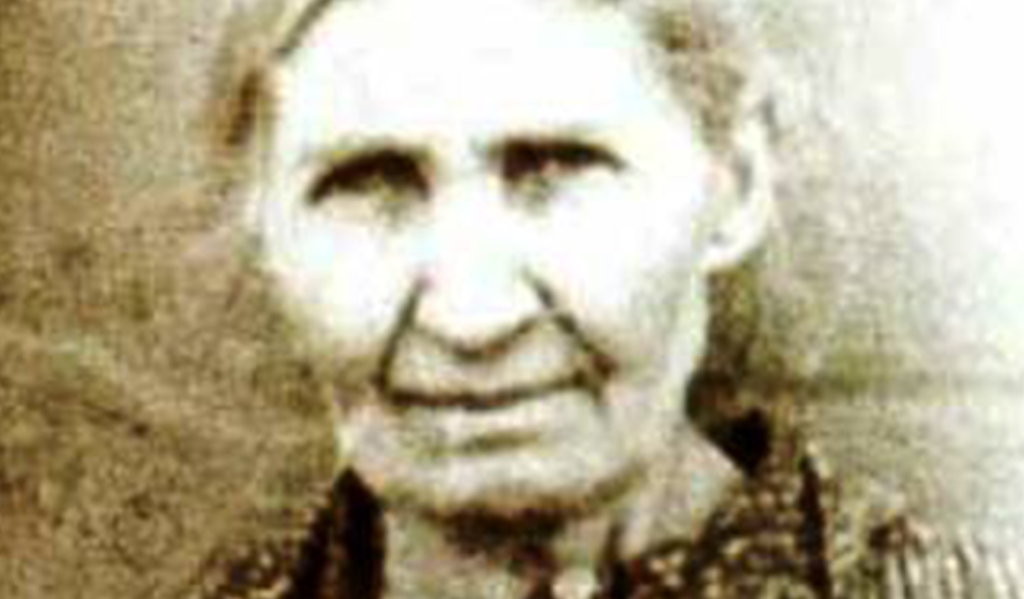 Blessed Marianna Biernacka (1888 – 1943) was born in a small Polish village, and married a farmer at the age of 20. They had four children, although only two survived infancy: their son Stanislaw and daughter Leokadia.
The family lived a pious life, working hard with unwavering faith.
In September of 1939, Hitler's army invaded Poland with orders to to "kill without pity or mercy, all men, women, and children of Polish descent and language."
In July of 1943, Nazi troops came banging on the Biernacka family's door to arrest her son Stanislaw and his wife Anna in an arbitrary retaliation for the death of a German soldier. At the time, Anna was eight months pregnant and had a 2-year-old daughter.
Grandmother Marianna quickly fell to her knees begging the soldiers to take her instead of Anna. Knowing that the soldiers only needed to keep their quota of 10 to one for the slain soldier, it was of no consequence to them who died. They agreed to leave Anna behind, taking Marianna and her son off to prison.
They remained in prison for two weeks, until they were shot to death as Marianna prayed the rosary.
---
Venerable Anna Zelikova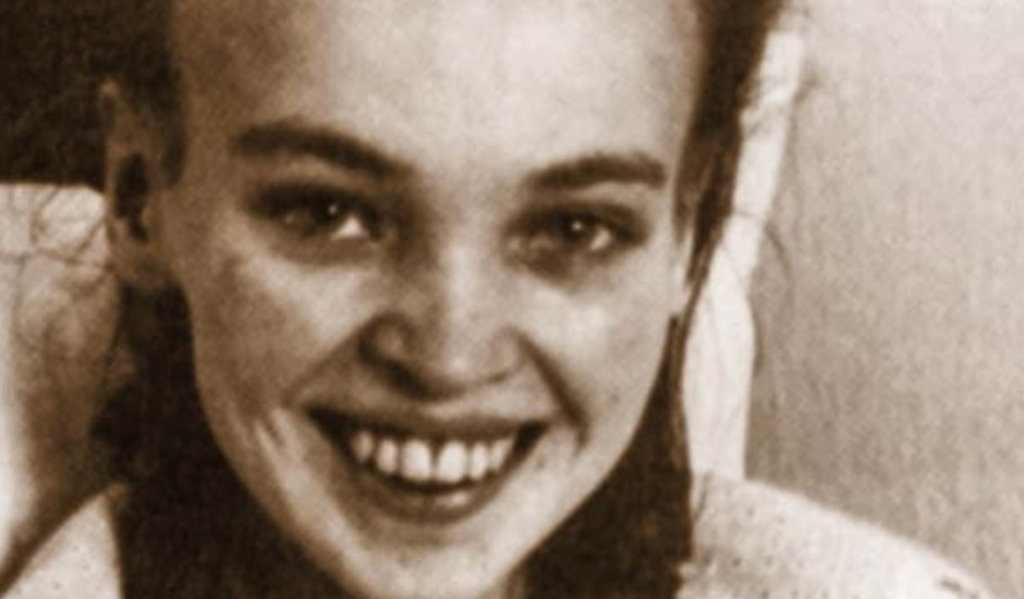 Venerable Anna Zelikova (1924 – 1941) was born in the Czech Republic and lived a life devoted to the "little way" of St. Therese of Lisieux. She witnessed to Christ in even the smallest ways, most notably with her "apostleship of smiling."
Anna said, "I must smile to my last breath. Ah, all I can give God now are my heartbeats and my smile. Nothing is left to me except love and trust."
When Anna learned as a young child about the practice of abortion, she sought to become a sacrificial victim, suffering for the sake of children who were killed in the womb.
God granted her desire, and, like St. Therese, she was struck with tuberculosis. Anna desired to become a Carmelite nun, but was rejected due to her illness. She did, however, take a vow of virginity and became a Third Order Carmelite instead.
In 1941, at 17 years old, Anna died, leaving her final, joyful mark on the world with a smile all for the sake of the unborn.
---
---