American saints are hard to find among the over 10,000 recognized saints of the Catholic Church. But in our 250-year history, from sea to shining sea, a handful of American saints have left their mark of patriotic holiness throughout the United States. Each one lived as witnesses to Christ in their everyday lives, many with miracles attributed to them, and some even called to give their lives on behalf of their faith.
These are our favorite Patriots of the faith!
---
St. Elizabeth Ann Seton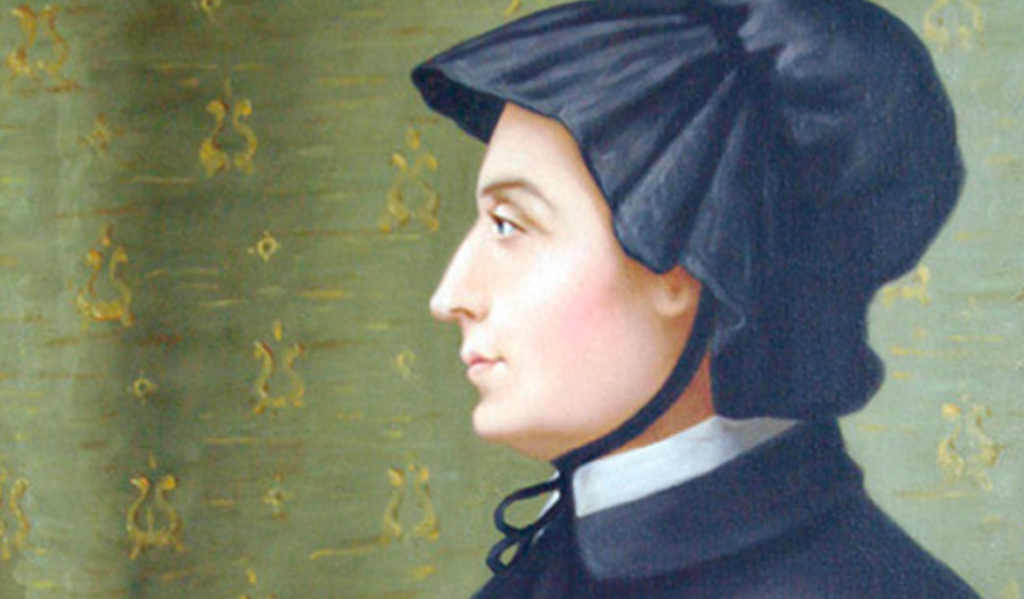 St. Elizabeth Ann Seton (1774  – 1841), founder of the Sisters of Charity of St. Joseph was born to an Episcopalian family in New York. Her marriage at the age of 19 landed her in Italy, where she learned about Catholicism from friends.
Upon the passing of her husband and her return to the United States, Seton converted to the Catholic faith, provoking much ridicule from friends and family. Seton and her five children soon moved to Baltimore to open a school for girls, and over time many young women from throughout the country moved there to join in her work. She later founded a religious order, the Sisters of Charity of St. Joseph, of which she was named the first superior. Seton is credited with founding the U.S. Catholic school system. 
---
St. Damien de Veuster of Molokai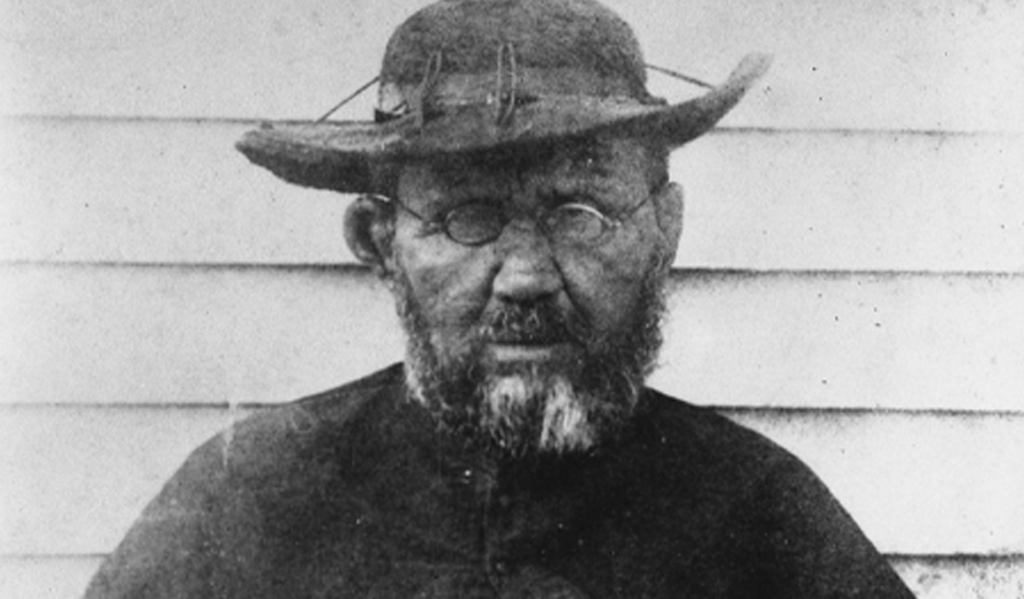 Born in Belgium, St. Damien de Veuster of Molokai (1840 – 1884) had a strong devotion to St. Francis Xavier, patron of missionaries, and prayed especially to be sent on a mission. In March 1864, his religious congregation sent him to Honolulu, Hawaii, where he was ordained to the priesthood soon after. 
At the time, the Hawaiian government was quarantining people to prevent the spread of leprosy. Those infected were sent to the island of Molokai, to bear as best they could what was then an incurable disease.
Knowing that lepers on the island still needed the sacraments, Damien volunteered to go to the island, in spite of the fact that such an assignment amounted to a death sentence. For 16 years, he performed the Church's works of mercy, raising the lepers up from their physical sufferings and making them aware of their worth as beloved children of God.
He died at the age of 49 during Holy Week, having himself contracted leprosy. 
---
St. John Neumann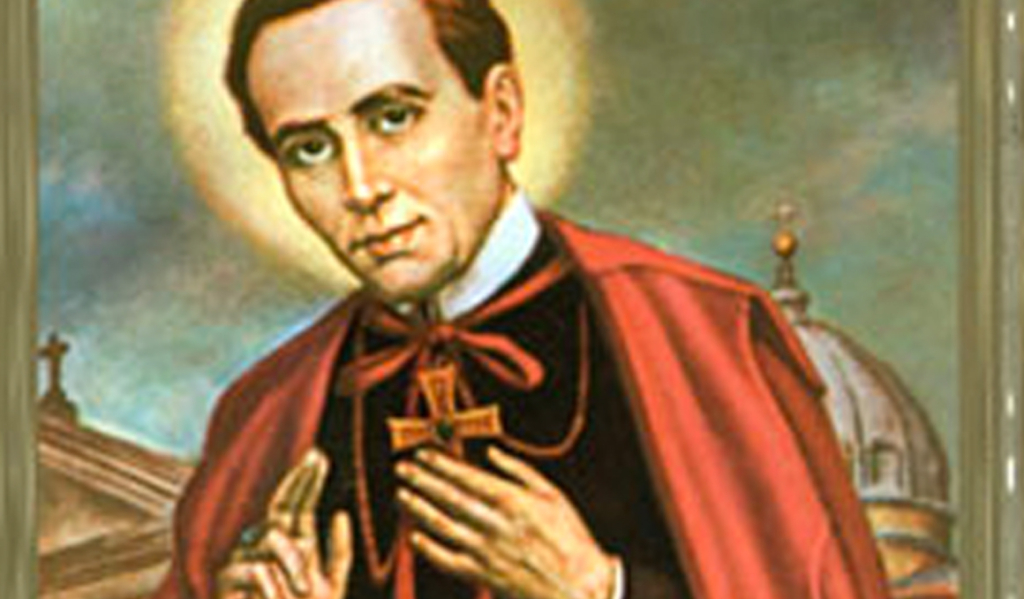 Born in Bohemia, St. John Neumann (1811 – 1860) took up a missionary opportunity in New York after finishing seminary. Neumann was ordained a priest only 16 days after his arrival in the United States and sent to serve the people of Buffalo, NY. There he joined the Redemptorist order and continued his missionary work. 
After serving in Buffalo for 16 years, living humbly – often off of merely bread and water – he was named the Bishop of Philadelphia.
As bishop, Neumann was responsible for the building of 50 churches, 100 schools, and initiating the construction of the city's cathedral. Amid all of this, he is credited with increasing Catholic school enrollment from 500 to 9,000.
Neumann was the first bishop of an American diocese to be canonized. 
---
St. Frances Xavier Cabrini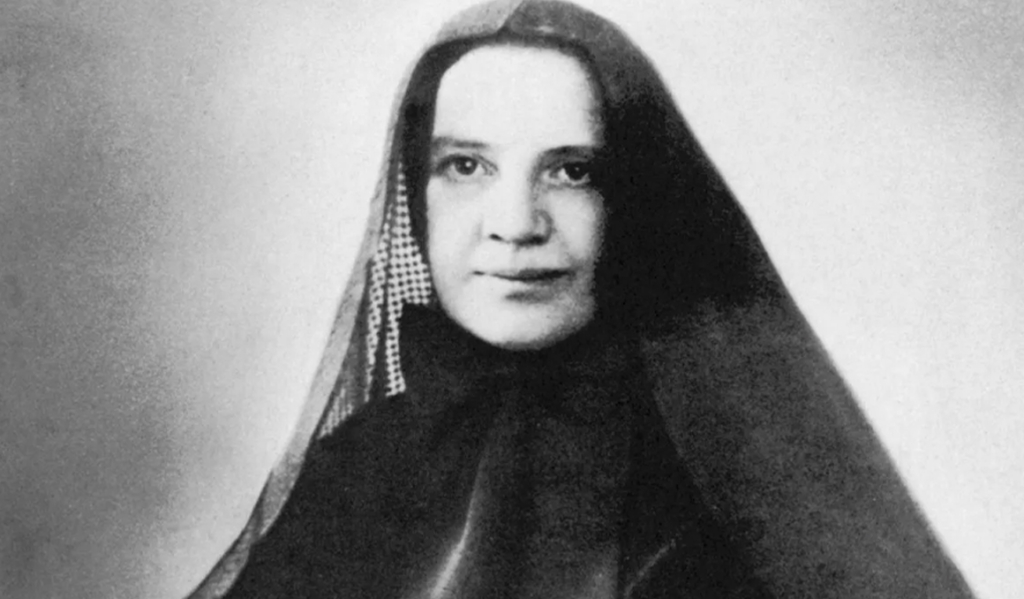 St. Frances Xavier Cabrini (1850 – 1917) longed to be a missionary in China from a very young age, but God had other plans for her. An 18-year-old orphan in Italy, she joined the Sisters of the Sacred Heart, taking the name "Xavier" in honor of St. Francis Xavier, the great missionary to the Orient.
St. Frances focused her efforts on the United States, after receiving advice from Pope Leo XIII, who told her, "Not to the East, but to the West." She soon came to the United States, became a naturalized U.S. citizen, and, despite her deathly fear of water and drowning, re-crossed the Atlantic ocean over 30 times in her efforts to help immigrants.
She spent much of her life traveling across America, setting up orphanages, hospitals, convents, and schools for Italian immigrants. Frances died in 1917, just before a new, post-war wave of immigration, and is the patron saint of immigrants. 
---
St. Katharine Drexel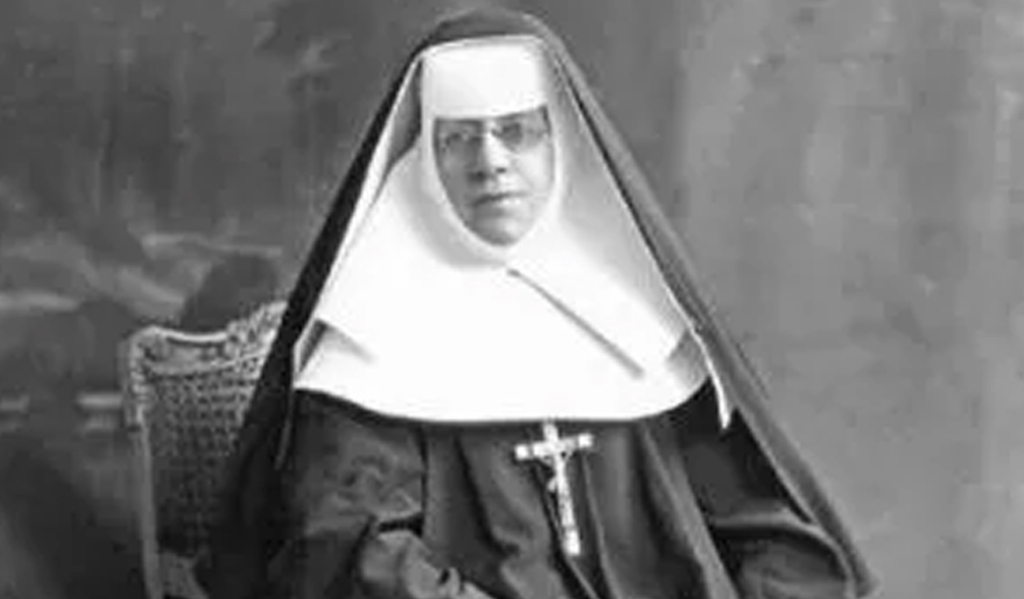 St. Katharine Drexel (1858 – 1955) was born into a wealthy family with a strong devotion to caring for the poor. After witnessing the destitute living conditions of Native and African Americans in the western and southwestern states, Katharine grew a particular interest in a life of service, focusing on education and attention to the poor and vulnerable.
When Katharine made her first vows as a religious sister, she formally renounced her fortune and personal freedom in order to grow closer to God, devoting her whole life to the social and spiritual development of black and American Indian communities.
Later, she would found the Sisters of the Blessed Sacrament, whose apostolate was to live in these communities while helping them acquire education and grow in faith. Over the course of the next 45 years, she would found almost 60 schools and missions in the western United States, with the help of her order.
Among these schools, she founded New Orleans' Xavier University, the only historically black Catholic college in the U.S., named after St. Francis Xavier. 
---
St. Rose Philippine Duchesne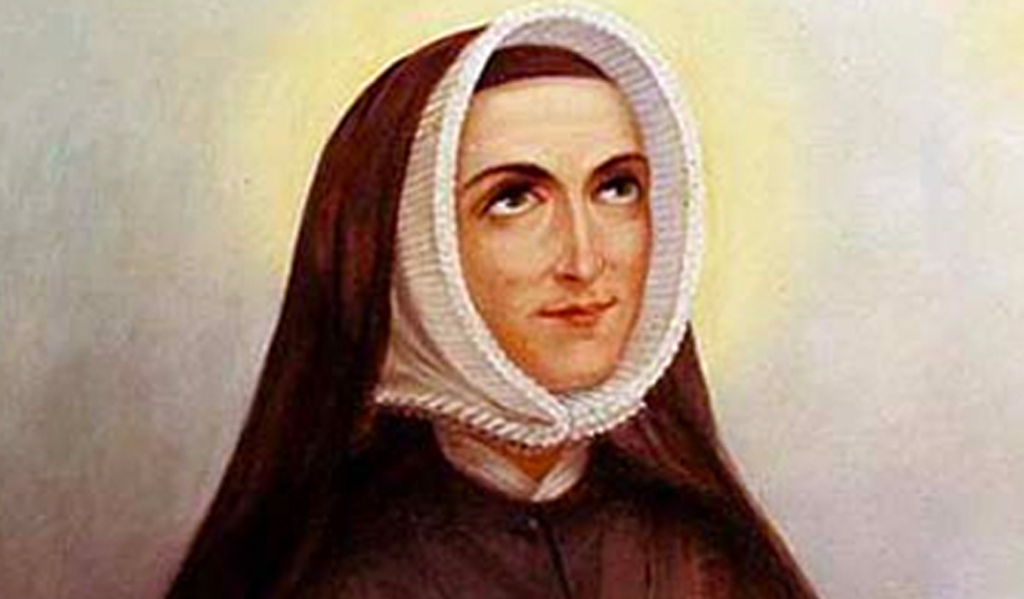 Born into a wealthy family in France, St. Rose Philippine Duchesne (1769 – 1852), from a very young age, had a desire to evangelize the Americas. She was educated by the Visitation nuns, and eventually joined them – without her family's permission – at the age of 19.
16 years later, she left the Visitation sisters to join the Society of the Sacred Heart, a missionary community that sent her to the United States. She first founded a convent and school in Missouri, and continued on to found more schools for girls and Native Americans.
She died in 1852, and is often referred to as the "Woman Who Prays Always."
---
St. Marianne Cope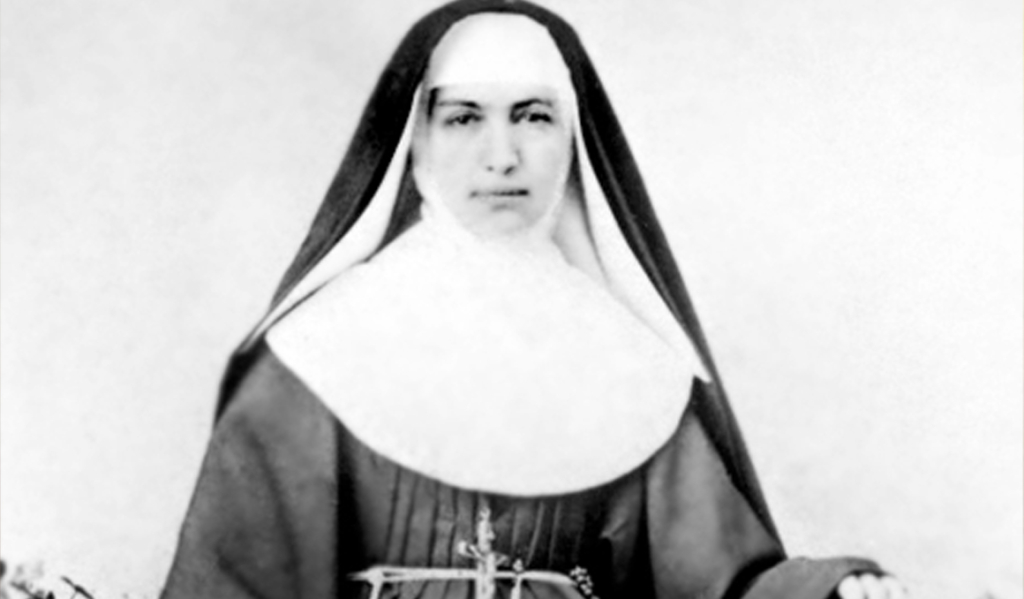 St. Marianne Cope (1838 – 1918) was a German-born teacher and principal of several schools in the state of New York. After she entered religious life in Syracuse in 1862, she helped found two of the first hospitals in New York, St. Elizabeth Hospital in Utica, and St. Joseph's Hospital in Syracuse.
About 20 years later, she received a request for Catholic sisters to provide health care to lepers on the Hawaiian Islands. She accepted the request and ministered to the lepers of Molokai, her time overlapping with the last years of St. Damien's own life on the island.
Her dedication to caring for the sick and suffering led to her recognition as the "beloved mother of the outcasts."
---
St. Junipero Serra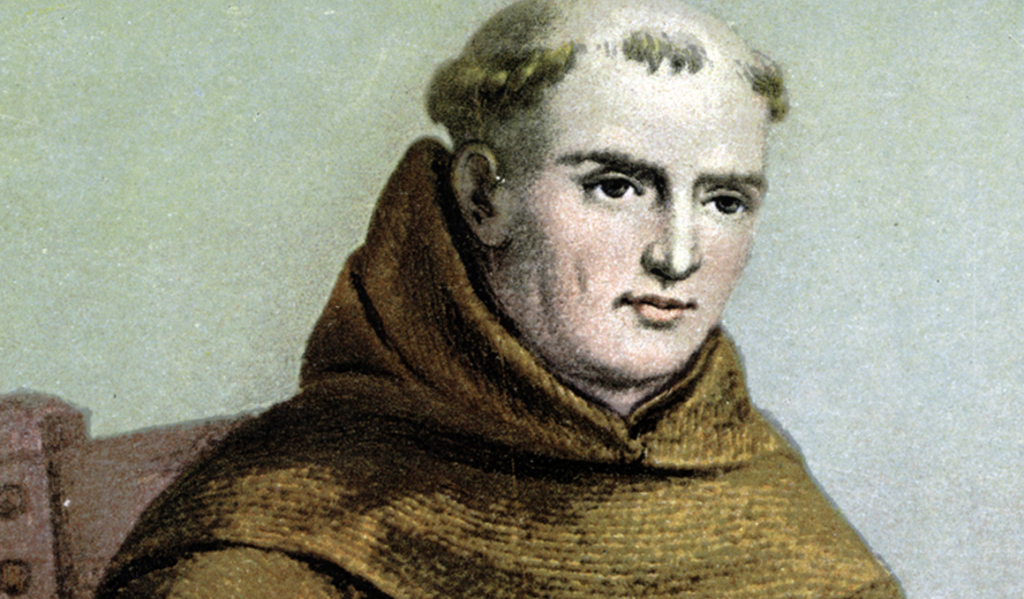 Having joined the Franciscan order at 17, St. Junipero Serra (1713 – 1884) became an accomplished scholar of philosophy at a young age. But when he was just 36, Serra left his prestigious position to become a missionary in the Americas.
He began work in Mexico amongst the Pame Indians, learning their language and even translating the catechism for them. It is there that Serra gained his reputation as a preacher and grew in his personal dedication to penance and mortification.
Years later, he was assigned to preach in California, where he established many missions. The mission churches remain today, stretching from San Diego to San Francisco.
---