Whether for Back-to-School, at Christmas time, or on birthdays, parents and friends are constantly searching for fun, practical gifts for college students.
Here are 8 fun gifts for the Catholic college student — that he or she will be excited to get!
---
The Catholic Card Game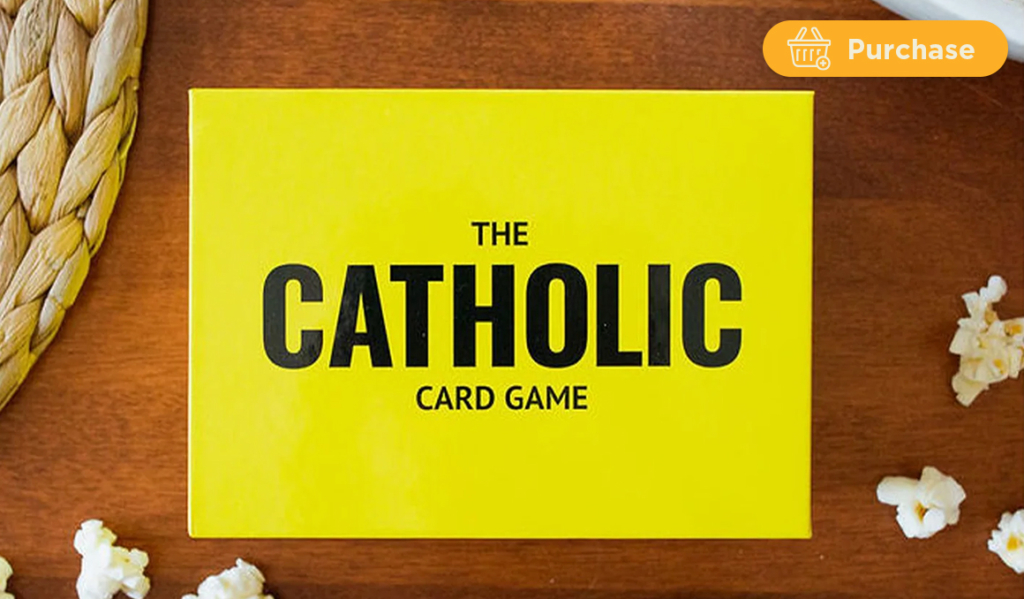 Whether your college student is going to a Catholic school or not, finding a Catholic friend group can be tough – and the Catholic Card Game is the perfect ice breaker for this crowd.
Designed to imitate the popular game Apples To Apples, but with Catholic themes and lingo, this game pulls all of its content from the Catholic faith and traditions. Better yet, once the game gets old, there are multiple expansion packs to keep the holy fun going.
---
Magnificat Subscription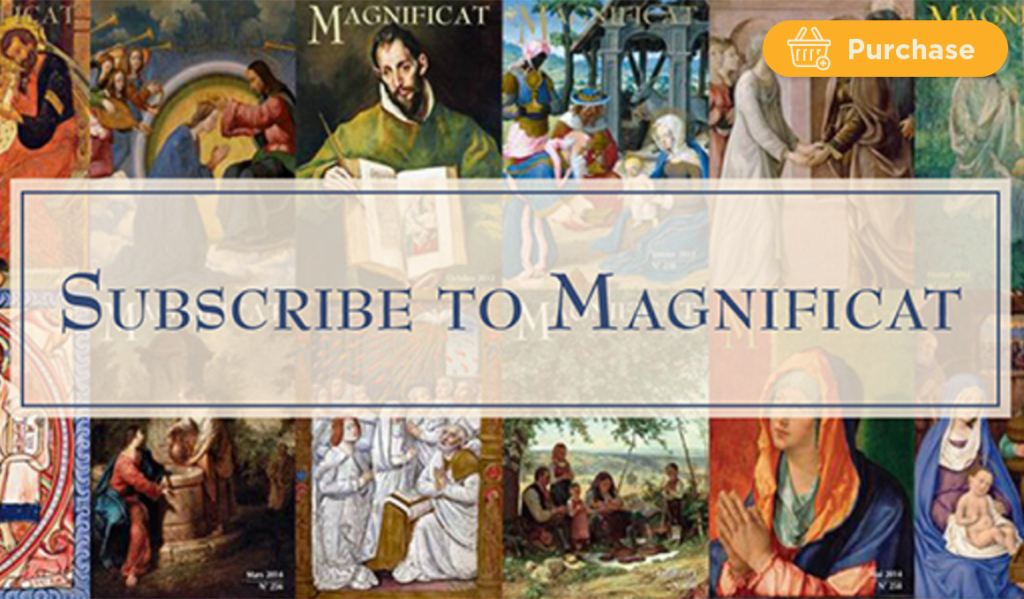 With print, large print, and electronic versions, a Magnificat subscription allows you over 400 pages of Mass readings, scriptural meditations, and Liturgy of the Hours prayers shipped straight to your door – or rather, dorm – every month. The pocket-sized booklet can be used as a Mass guide and daily meditation tool for the college student striving to stay rooted in their faith.
The monthly edition is also the perfect tool for students who are unable to attend daily Mass, or have easy access to the Sacraments.
Just be sure to call and change the shipping address for the summer time!
---
Personalized Magnificat Cover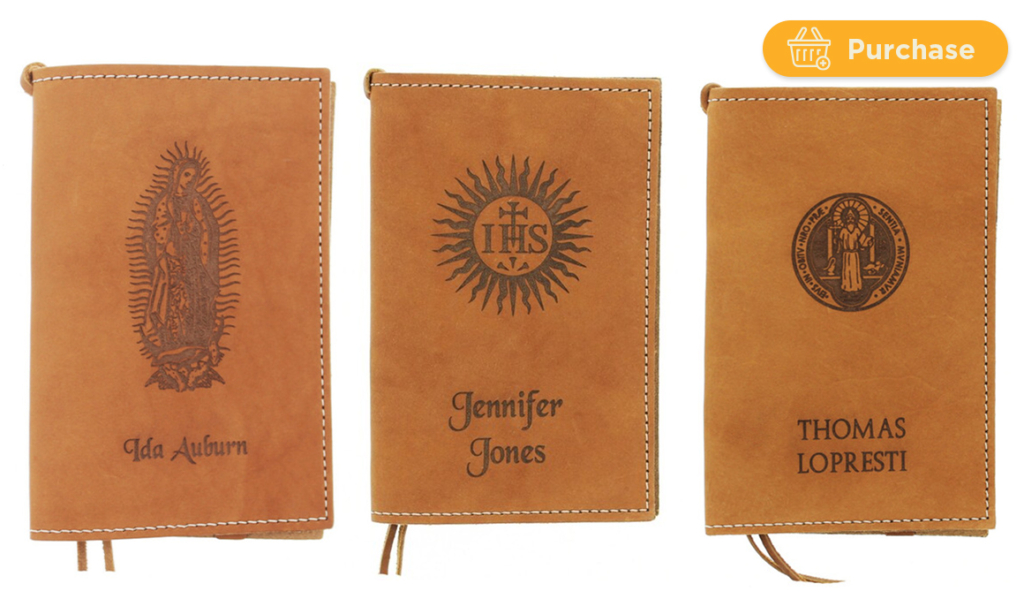 A personalized Magnificat cover allows for the daily wear and tear that comes with college life. Whether traveling in a backpack, purse, or sports bag, a durable Magnificat cover protects your cherished daily prayer guide, wherever you may need to bring it.
A handmade Magnificat Cover – either pre-made or customized – can be purchased from The Contemplative Sisters of St John.
---
A Tough, Durable Rosary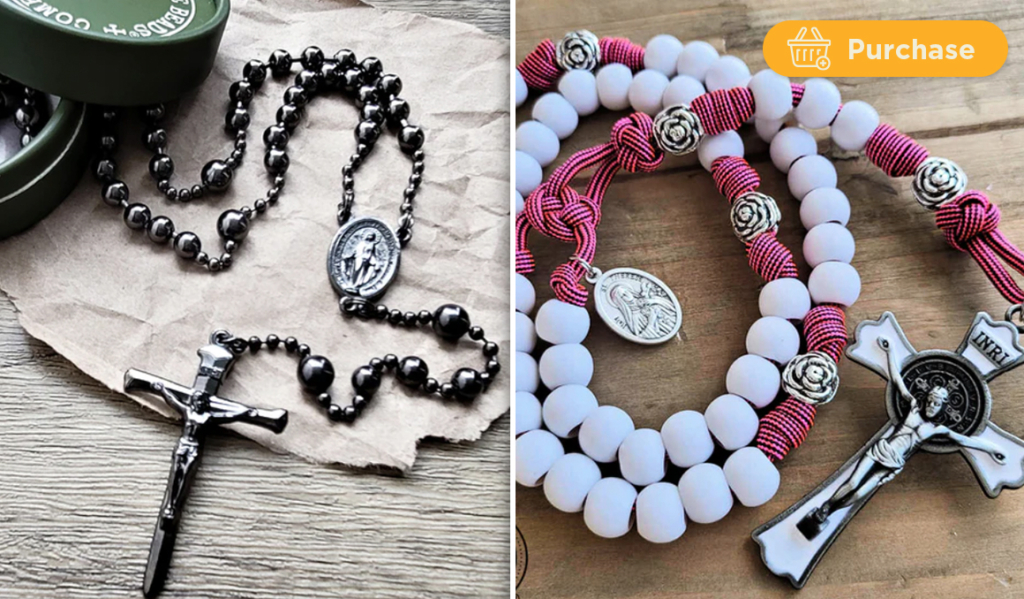 Pairing well with a Magnificat cover to protect your precious pages is a durable rosary. Whether wooden or made out of paracord, a rosary that can withstand being tossed in a backpack is a must-have for Catholic college students.
Rugged Rosaries has a selection of tough paracord rosaries to choose from, including an option with military grade paracord, rustic copper and black acrylic beads, and additional saint medallions, which can be added.
---
Liturgical Academic Planner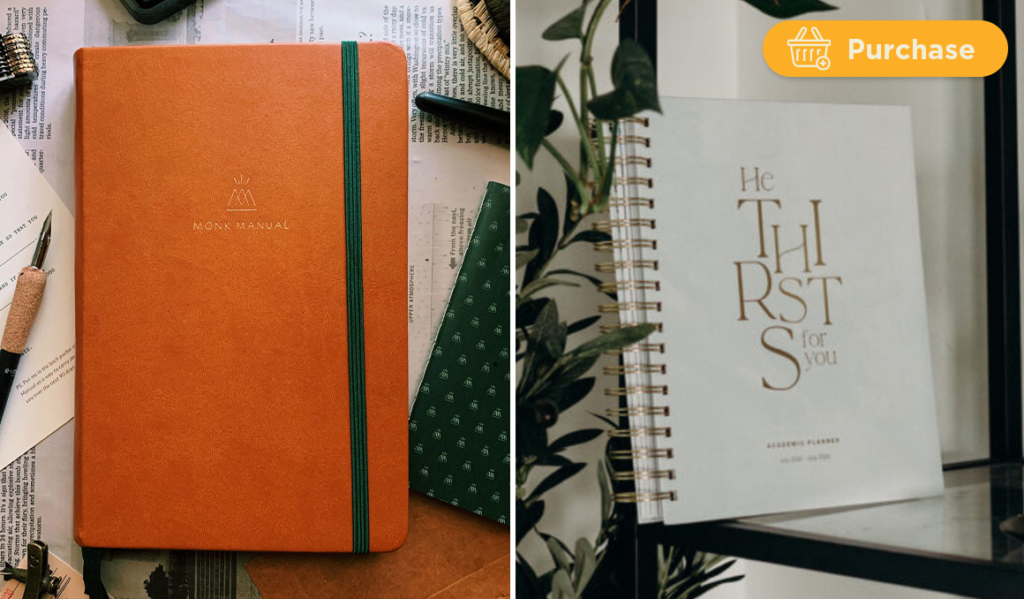 There are so many options available when it comes to planners, that students often choose a generic version which doesn't exactly fit the kind of lifestyle they live during their college years. But there are a handful of planners made by Catholics, specifically for Catholics.
Running through the entire Liturgical, Academic year, the Blessed Is She Planner comes in both regular and mini versions. Both copies provide a monthly planning layout, a reminder to start specific novenas, and a place for monthly to-do, notes, prayer intentions, goals, and so much more. This planner, designed specifically for Catholic women, is centered around the idea of forming prayer around an otherwise very busy daily life.
Watch this video to take an inside look at the planner before you buy it!
A Catholic planner available for both men and women, including a "Habits & Rituals" tracker, Sunday's Mass readings, and even a "Path to Sainthood" guide, can be found at Catholicplanner.com.
For those well on their journey into planning and eager to take the next step, the Monk Manual might be the perfect challenge! As a rhythm for intentional living, the Monk Manual was designed for "students interested in discovering their purpose and bringing intentionality to their academic and personal lives."
The creators of the Monk Manual explain their vision of productivity:
Monks are the most productive people in the world. They know that productivity isn't about doing more things, it's about doing the most important things well.
Monks live by a system that enables clarity of action, as well as habits necessary to support full living. Habits including gratitude, awareness, intentional action, presence, personal growth, giving, listening and loving.
With a money-back guarantee, Monk Manual stands behind this tool for everyday living, as it integrates the productivity benefits of a planner and the reflective benefits of a journal.
---
A Travel-Sized Crucifix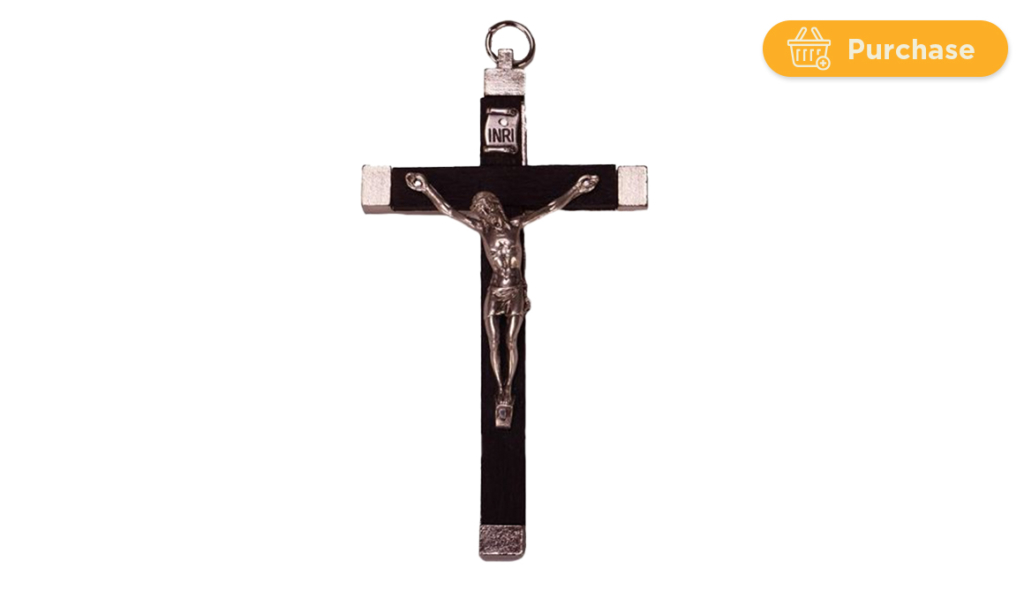 When living space is tight and packing space precious, small gifts are the way to go! This small 4 1/2-inch crucifix makes a great wall or desk accessory in a dorm room. For late night cramming or the never ending paper writing, having a crucifix nearby is a sure-fire way to remind your college student what is most important.
---
Pocket Prayer Book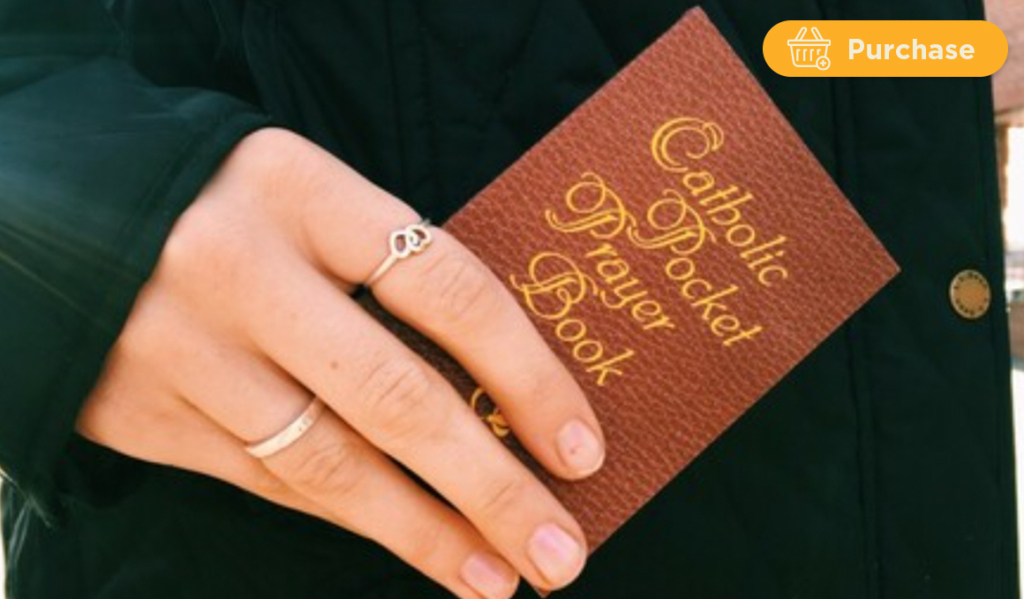 Featuring hundreds of traditional Catholic prayers, the Catholic Pocket Prayer Book is conveniently sized to fit into any purse or pocket. It includes hundreds of traditional prayers for every occasion during college and beyond!
Featuring litanies, Marian prayers, and the prayers of the Mass, the booklet is a must-have resource for a busy college student.
---
Personalized Catholic Missionary Bible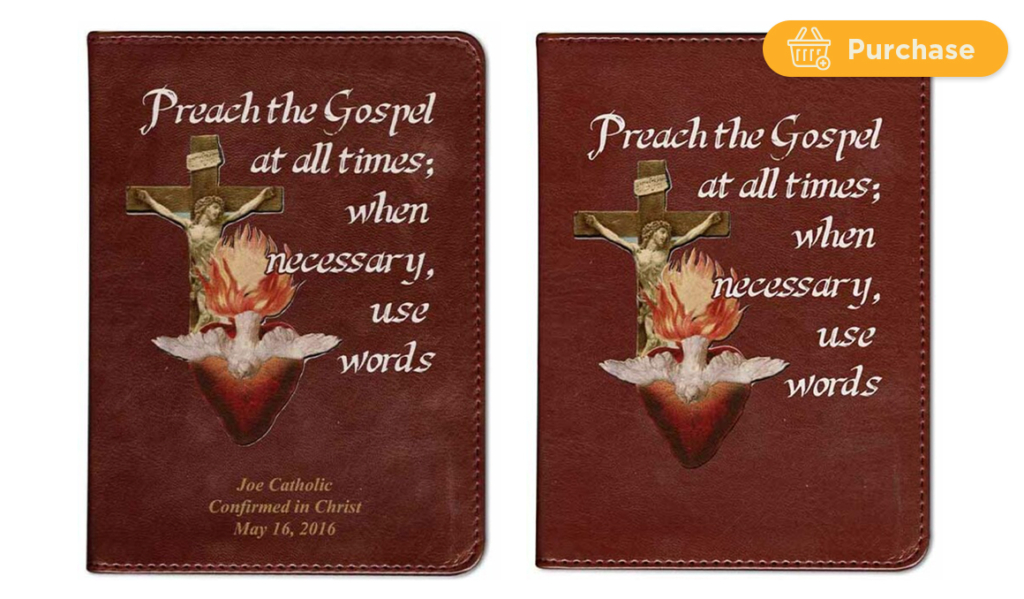 It can be difficult for book-laden college students to carry around a heavy Bible for easy access – but this lightweight, compact missionary Bible is the perfect solution. Measuring in at 5″ wide, 6″ tall, and 1 ½ " deep, it can be personalized with over 40 designs and up to 3 lines of text.
Bound inside a zippered, bonded leather covering, the Bible is also suitable for travel without damage.
---