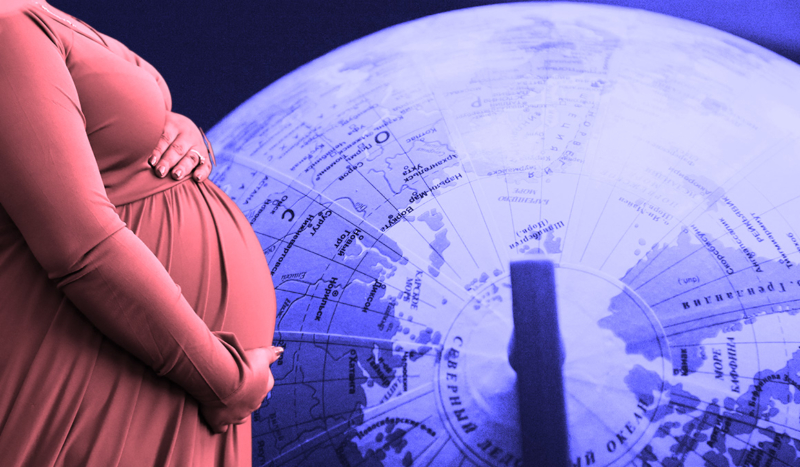 CV NEWS FEED // Thirty-six governments from around the world signed the Geneva Consensus Declaration this week in Washington, D.C., to preserve pro-life women's health policies in their respective countries. 
Government representatives from 36 countries signed the document at an event celebrating the third anniversary of the Geneva Consensus Declaration on October 24 in the U.S. Capitol. 
The 2023 Geneva Consensus Declaration on Promoting Women's Health and Strengthening the Family strongly affirmed the "inherent dignity and worth of the human person" and stated that "every human being has the inherent right to life."
The Institute for Women's Health (IWH) launched the Geneva Consensus Declaration in 2020. The 36 supporting countries have reaffirmed the document every year since, in support of family life and women's health.
The declaration "seeks to protect the sovereign right of nations to support their own core values through national policy and legislation," according to the IWH. 
Senator Cindy Hyde-Smith (R-Mississippi), who co-chaired the event, shared in a post on X that the purpose of the coalition is to protect the family.
"The Geneva Consensus Declaration coalition protects the right of every country to adopt policies that promote women's health, protect life, & strengthen the family," she wrote. "Our resolution commemorates its anniversary & to stand united against efforts to internationally promote abortion."
Along with Hyde-Smith, the event was co-chaired by Senator Marco Rubio (R-Florida), Senator Steve Daines (R-Montana), Senator James Lankford (R-Oklahoma), Congressman Jim Banks (R-Indiana), Congressman Aderholt (R-Alabama), and Congressman Chris Smith (R-New Jersey), together with the ambassadors of Guatemala and Hungary.
The Geneva Consensus Declaration said that as a coalition, the countries agree that "in no case should abortion be promoted as a method of family planning," and that children need "special safeguards and care… before as well as after birth."
Additionally, the declaration affirmed that "the family is the natural and fundamental group unit of society and is entitled to protection by society and the State."
"Women play a critical role in the family," the document read. "Motherhood and childhood are entitled to special care and assistance."
The document also expressed the countries' commitment to "improve and secure access to health and development gains for women… without including abortion."
The Geneva Consensus Declaration was co-sponsored by the Federative Republic of Brazil, the Arab Republic of Egypt, Hungary, the Republic of Indonesia, and the Republic of Uganda. 
Read the full list of co-signing countries here.