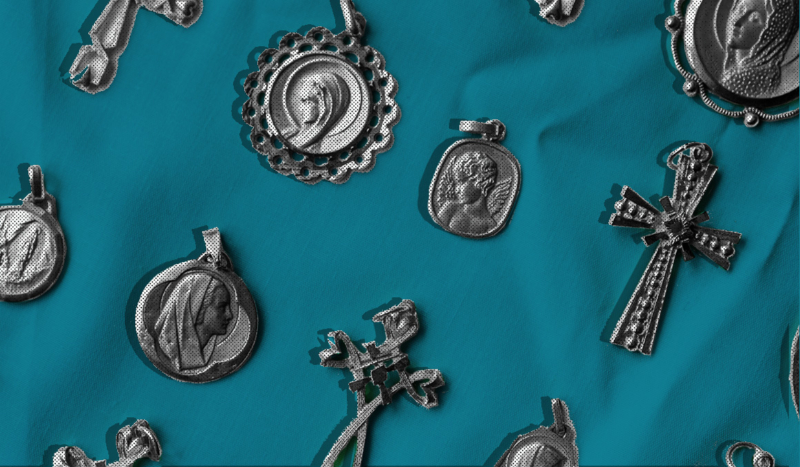 A 15-year-old's successful rosary-making business began with a challenge from a friend and an Irish penal rosary.
When a family friend made William Henry an Irish penal rosary—an easily hidden, one-decade rosary used during the time of Catholic persecution in Ireland—Henry was fascinated.
"I loved it," he said in an interview with CatholicVote. "I would carry it around with me."
As his devotion to the rosary grew, he told his friend he should sell the rosaries.
"I suggested to him, 'you could totally sell these,' and he [said] 'well, I don't have time. How about you do it?'" Henry said.
His friend was joking, but Henry took it seriously.
"So I built the website, and then I just started from there," said Henry. "He helped me with getting inventory. But from there, I just kept building the website and building the business."
Henry designed the company's website, which includes a short video showing the rosary-making process, a blog, and a map of rosary miracles, while his parents helped teach him how to administer the business.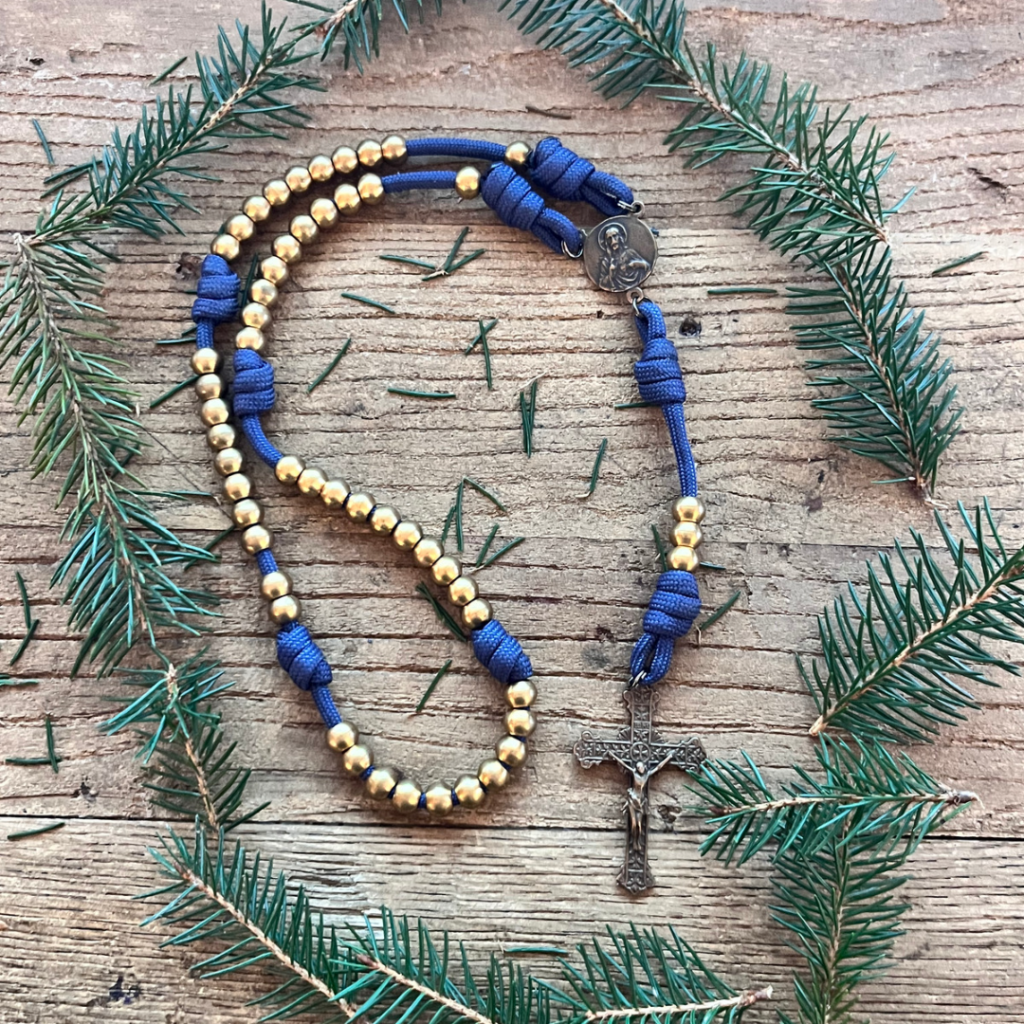 The name of his business, "Rings of the Lord," is partly inspired by the Irish penal rosary but is also a nod to J.R.R. Tolkien's series, The Lord of the Rings, which Henry loved growing up.
"We've always loved 'Lord of the Rings,'" Henry recalled. "[We've talked about] the Christian message that it's spreading."
While the ring on the Irish penal rosary can't make you invisible, it was meant to hide the sacramental from authorities.
Because the penal laws of 1695 banned expressions of Catholicism, Irish Catholics would use the Irish penal rosary, which was equipped with a narrower crucifix that fit more easily in the palm. To keep track of decades, an Irishman simply had to quietly switch the ring to another finger.
"With the Irish penal rosary, the ring is the center of the rosary. In a way, that's what makes it unique," he explained. "I immediately gravitated towards it."
Henry's favorite part of the Irish penal rosary is the crucifix, which depicts several symbols of the Passion, including a chalice, ladder, and hammer.
"When you're praying the rosary, being able to look down at all these symbols of the Passion—it just brings the whole rosary together in a way that I haven't seen before in a rosary," he explained, adding. "To almost be holding that history in your hand when you're praying the rosary is also kind of cool."
The family friend taught Henry how to make the rosaries, who in turn taught his younger brother.
The craft of making a durable rosary involves deburring, the process of removing imperfections from the brass beads so that they are smooth and won't snag the paracord. After adding the ring and beads and carefully tying the knots, Henry seals the paracord with a burn.
"[The burns] secure the knot so that it's not going to fall apart, [and] it gives a little bit of that rustic look to it," Henry explained. "You know it's handmade when you see the burns on it."
Durability and beauty are key for Henry's business.
"Having these nice brass beads gives the rosary more weight and meaning, [and] I would say, also provides that beauty," he said. "From just holding the rosary, you know that it is durable."
"I think that the durability plays into the beauty just as much as the beauty plays into the durability," he said, adding, "You don't want your rosary to fall apart."
"We don't want you to buy 20 rosaries a year because they keep breaking on you and the chain keeps getting tangled and then, you say nine Hail Mary's in a decade instead of 10 because you don't know which one you're on."
As the business has grown, Henry hopes to manage the taxes and administration himself in the following months.
"I've been doing more of the advertising and the product management side of it," he said. "I'm slowly starting to take over the entire thing and do a little bit of everything myself, but it hasn't always been that way. So I do have to give credit to my parents and my family."
Henry noted that his family friend, who first taught him how to make the rosaries, "has always been a big factor" in the business. Henry's younger brother now helps make the rosaries.
"My goal [for the business] is to build it up as high as I can go, and then I want to hand it over to my brother," he said. "I feel like it's an amazing project and I would love for it to keep going even as I get older."
Henry lives in North Carolina with his four younger siblings, where he attends online classical school, golfs, and altar serves.
In terms of other goals in his life, Henry is not sure where God will take him.
"My ultimate goal is to grow up and serve God in some way, whatever he wants me to," he said. "I don't know exactly what career path that is yet, but I would love to do anything he calls me to do."
When asked what advice he would give to fellow Catholics his age, Henry shared:
"Always know that God has a plan for your life. Always know that you are here because God wants you to do something one day with your life, whether that's starting a business, becoming a priest, or doing the simplest task. Whatever God wants you to do, I would say do your best at it, and always make sure that you know who you're doing it for. Don't try to do it for yourself. For young Catholics, make sure that you're doing it to build up the kingdom of God."
"It's the most difficult lesson, I think," he reflected. "But the more you can push yourself in ways you're not used to, the better of a saint you'll become one day."
Henry said he looks up to Saint John Bosco in particular. Bosco is the patron saint of youth and education, and is remembered for his teaching and apostolic work, particularly with orphans.
"If I ever become a priest, I would want to be like Saint John Bosco," Henry said.
"He was so engaged with everybody," he said. "I feel like today some of the misconception is that the church is just the clergy, and then the laity are just the people in the pews, but I think the way that Saint John Bosco involves everybody in the church—I aspire to be that type of priest if I ever become one."
This interview has been edited for clarity and concision