June 22 marks the feast day of St. Thomas More and John Fisher – and the beginning of Novena for America leading up to July 4.
This Independence Day, it will be especially important to consider freedom, both the true meaning of it, and what most people mistakenly believe it to be.
Freedom is the ability to do what is right. In other words, it's not about being able to do whatever you want, whenever you want. The Catechism of the Catholic Church says:
"The more one does what is good, the freer one becomes. There is no true freedom except in the service of what is good and just" (no. 1733).
Here are 10 Catholic saints whose lives celebrate true freedom!
Saint Thomas More (1478 – 1535)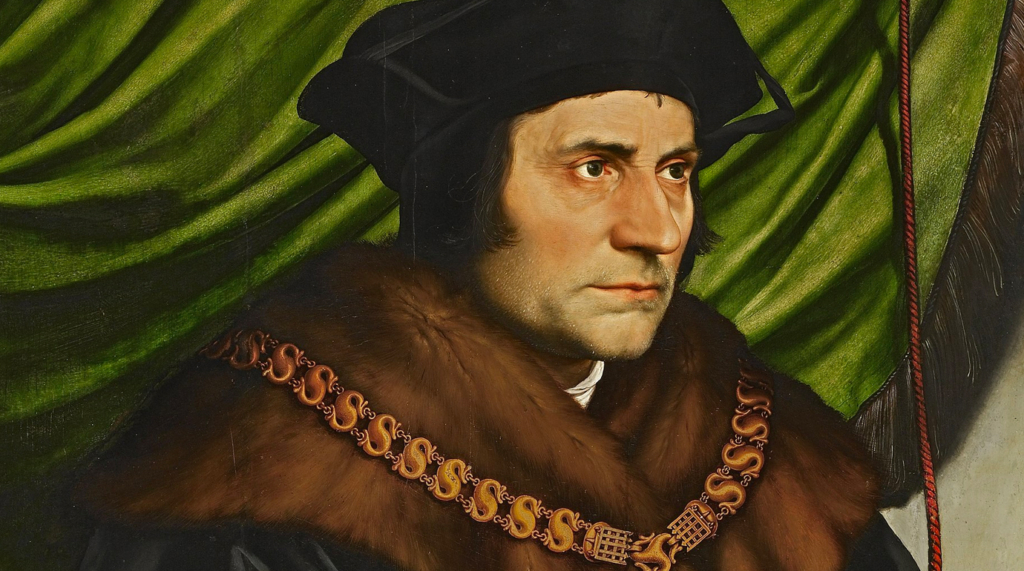 As Chancellor of England under Henry VIII, St. Thomas More refused to take the Oath of Supremacy, which would have required him to renounce his Catholic faith by declaring Henry the Supreme Head of the Church. As a result, More was indicted for treason. He famously said "I die the King's good servant but God's first." 
More also stood firm in his commitment to the Church's teaching on marriage and the family – and found true freedom of soul when he paid the ultimate price. 
For this, he is one of CatholicVote's patrons! (We even offer a sweet sticker.)
Saint Charles Lwanga (1860 – 1856)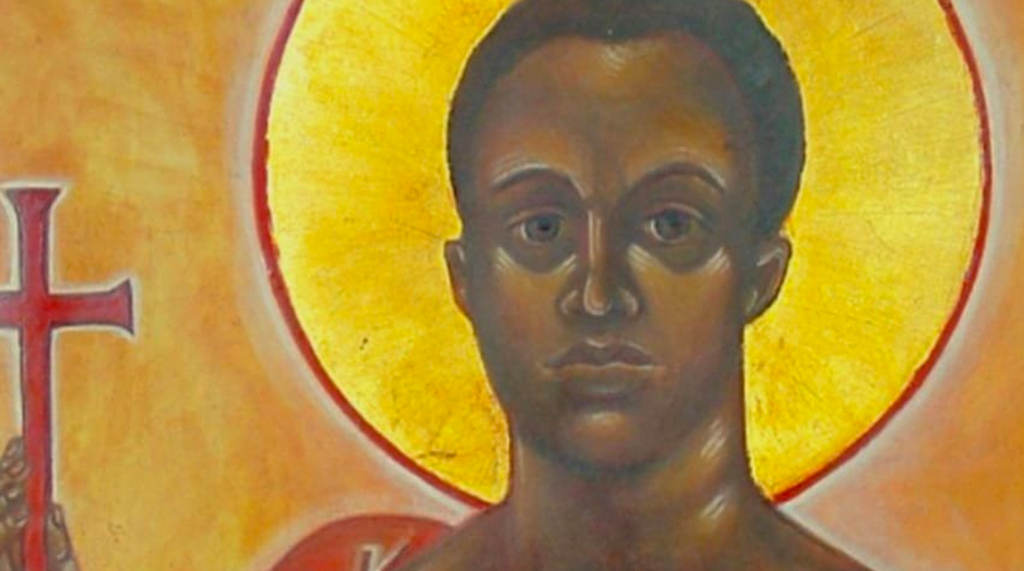 A convert to the Catholic faith in 1879, Charles Lwanga soon faced persecution by Mwanga, the last monarch of Uganda. Lwanga had been put in charge of many young court pages, but when the king discovered that he was sharing the Gospel, he confronted Lwanga and the boys. When asked if they were faithful Christians, they replied, "To the death!"
Lwanga, at a time when it mattered the most, was unafraid to stand firm before the ruler of his day, grounded in the truth and freedom, even amidst political and cultural opposition.
Saint John Henry Newman (1801 – 1890)
A British theologian and leader of the Oxford Movement, John Henry Newman at first sought a great rediscovery of ancient Catholic thought within the Church of England. In particular, he stressed the dogmatic authority of the Church. Ultimately, however, his work brought him into full communion with Rome – for which he lost his career, his friends, and even many of his legal rights as an Englishman. As a Catholic, he defended both the unchanging tradition of the Church as well as the development of doctrine through the ages. Having lost nearly everything he loved, at the end of his life he could truly say that the Truth alone had set him free.
Saint Josemaria Escriva (1902-1975)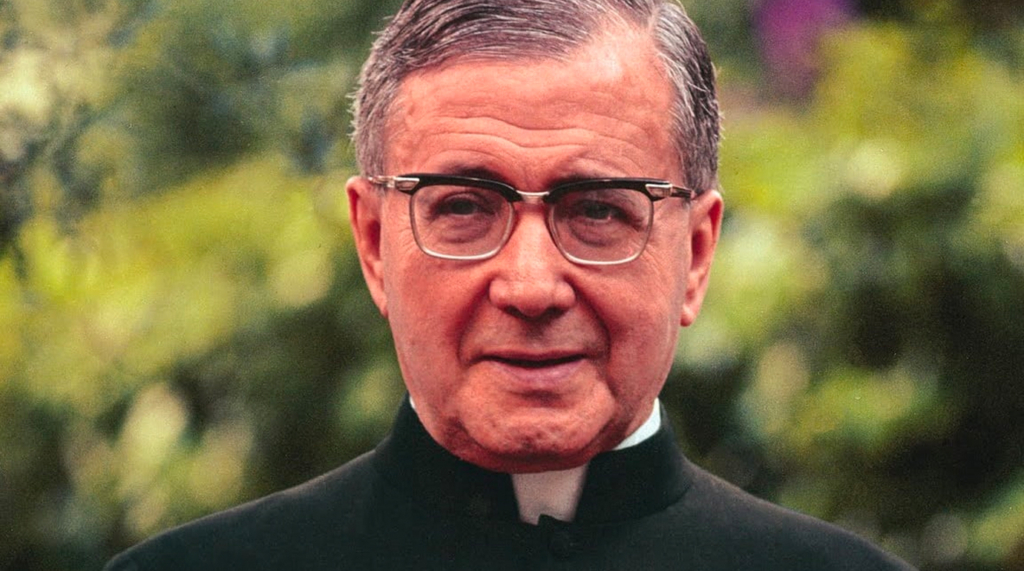 St. Josemaria Escriva was a 20th-century Spanish priest and founder of Opus Dei, an organization uniting laypeople and priests to the shared vision of trying to live faithful Christian lives and sanctify daily work. He spent years in confinement during the Spanish Civil War, which was a dangerous time for Catholics in Spain. During this time, Escriva said to "Remain faithful. As for the rest, what does it matter?" He saw his faith as that which made him free, despite the limits civil strife and corrupt rulers set on him.
He focused on freedom as a primary means and sign of becoming a saint.
Saint Thomas Becket (1118 – 1170)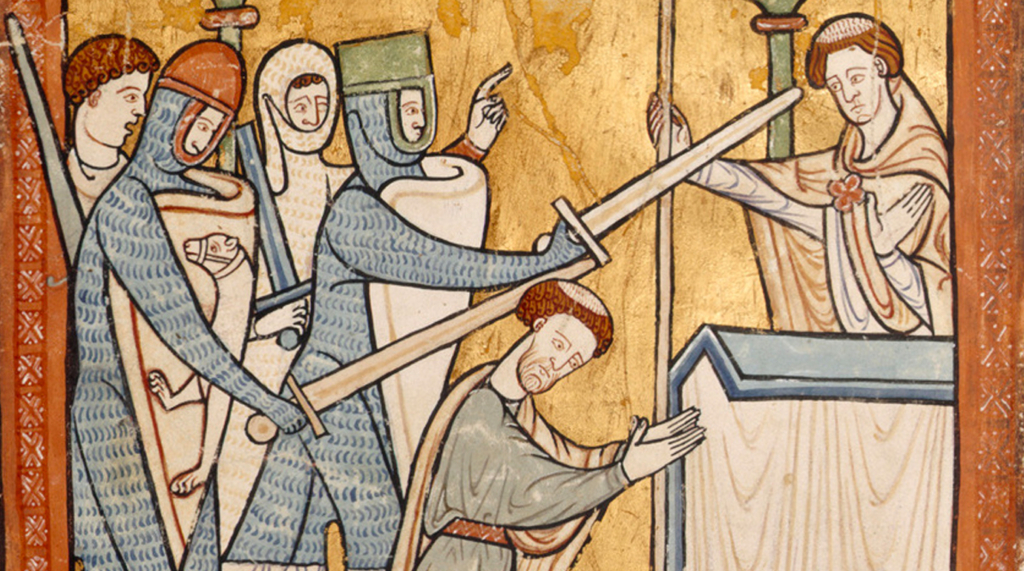 As the archbishop of Canterbury, St. Thomas Becket had been close friends with Henry II, until the time came for him to stand up for his faith. Becket, realizing how seriously at odds Henry was with him, fled into exile in France, and remained there for several years. When he returned, he was murdered by King Henry's knights in Canterbury Cathedral.
Becket chose to stand firm in truth, rather than submit to the King: "The more I loved the king, the more I opposed his injustice until his brow fell lowering upon me."
St. Lawrence (225 – 258)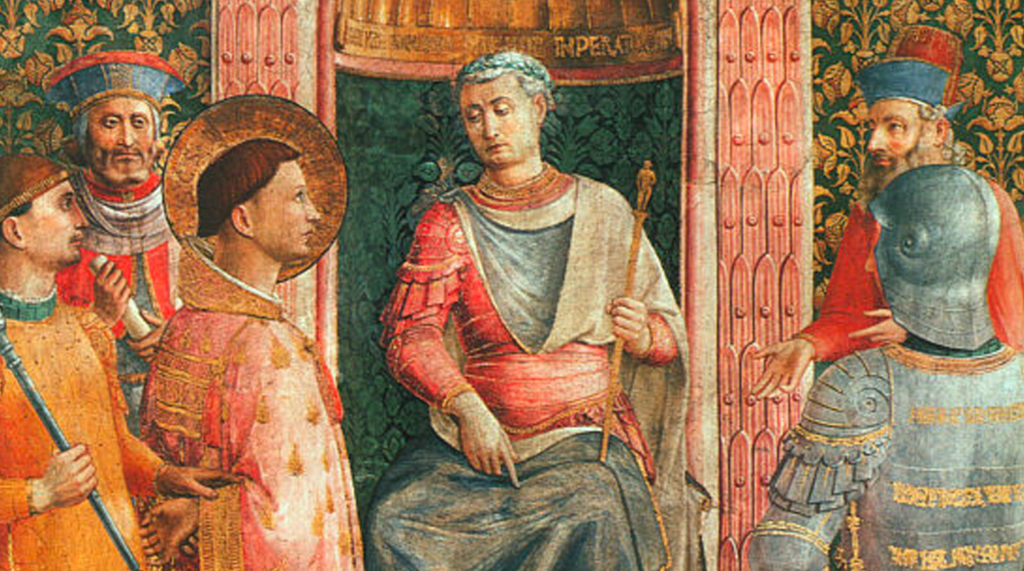 A 3rd-century deacon in Rome, St. Lawrence was in charge of the material goods of the Church. When he knew he would be arrested and persecuted, he gave away all the material goods of the Church to the poor, so that, when the Roman officials came, he could point to the people and say, "These are the treasure of the Church." The officials were incensed. They condemned Lawrence to a slow and painful death, roasting him over a fire. But Lawrence found joy in suffering for the Lord, and in the good humor of true freedom his final request was, "I am done on this side, turn me over!"
Margaret Clitherow (1556 – 1586)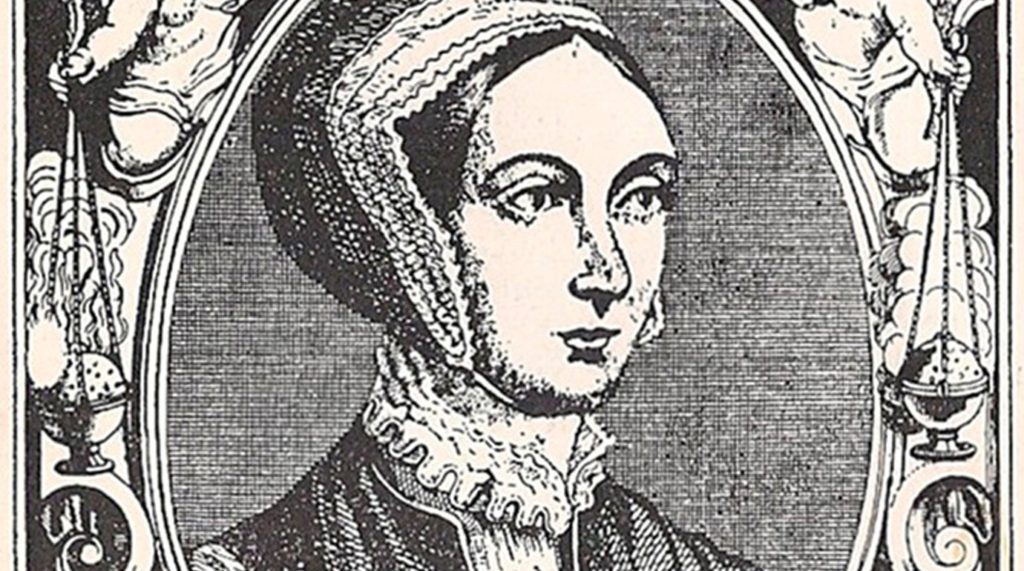 During the reign of Queen Elizabeth I, Margaret Clitherow converted to Roman Catholicism, and was later imprisoned for refusing to attend Anglican church services. Upon her release, Clitherow opened her home to Catholic missionary priests and allowed for the secret celebration of Mass in her home. "The Church is that one wherein the true word of God is preached, which Christ left to his apostles… This is the Church I believe to be true." She was arrested a second time and condemned to death by pressing.
Clitherow proclaimed her faith fearlessly when it mattered most, in a country that persecuted Catholics and hunted down priests.
St. George (d. 303)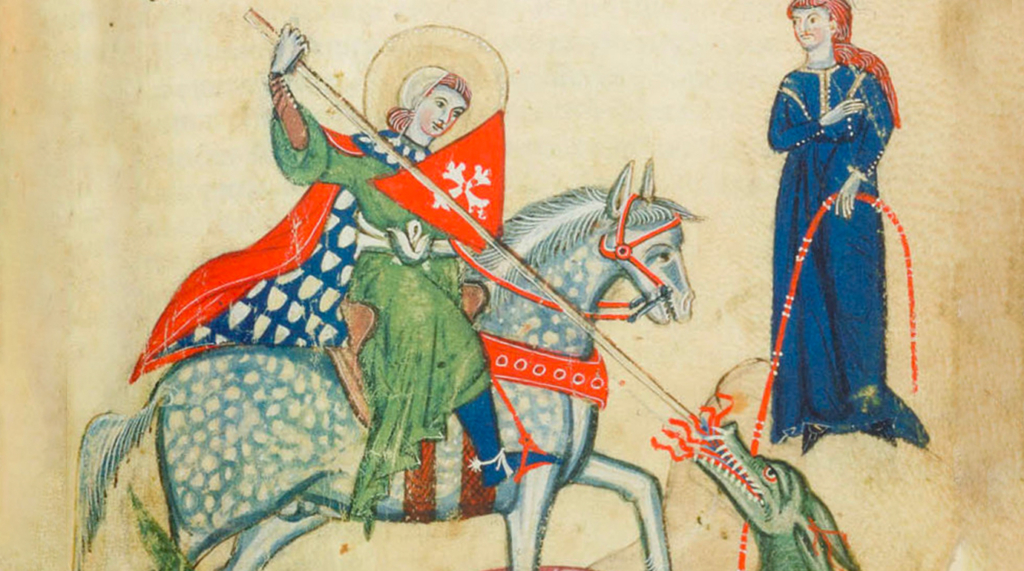 Persecuted for his Chirstian faith under the reign of the Emperor Diocletian, St. George endured some of the most horrible torture of his time. Originally a high-ranking officer in the Roman army, he was eventually beheaded in Palestine. His relentless perseverance led to his being named the patron saint of England as well as Russia, Georgia, Bosnia, and Portugal, to name a few.
Like so many saints who followed him, George put the Cross before the Crown – remaining a loyal Roman soldier even as he suffered the consequences of his faith under Roman law.
St. Joan of Arc (1412 – 1431)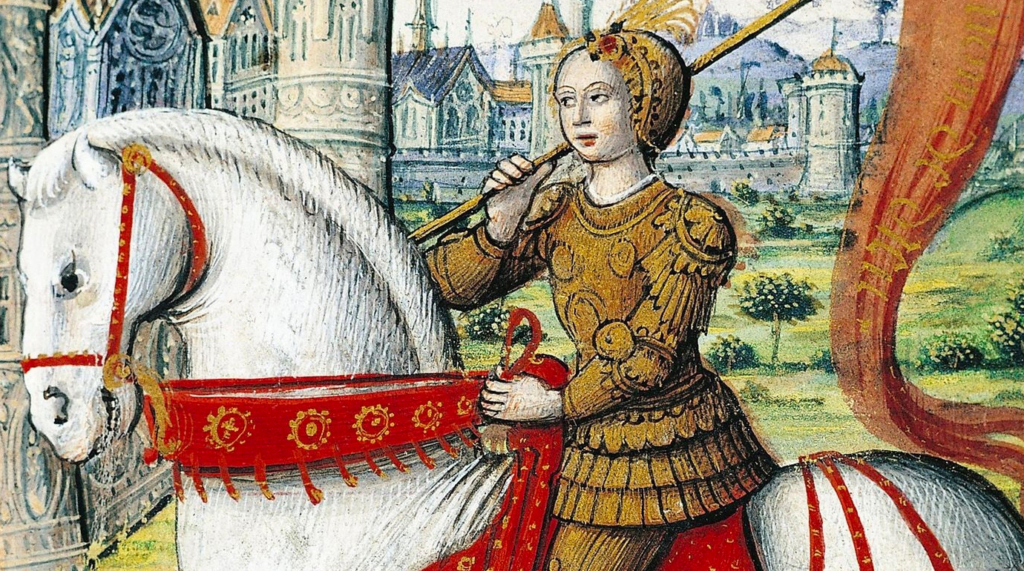 At the age of 18, believing that God had called her to lead France to victory in its war with England, Joan convinced Prince Charles of Valois to let her lead the French army to Orleans. Joan once said, "To sacrifice what you are and to live without belief, that is a fate more terrible than dying."
Joan was tried for witchcraft and heresy and burned at the stake in 1431, after being captured and held captive for a year by Anglo-Burgundian forces.
Since her canonization in 1920, she has long been known as a symbol of patriotic unity. A statue of her remains in the Notre Dame cathedral in Paris.
BONUS: A Family of Saints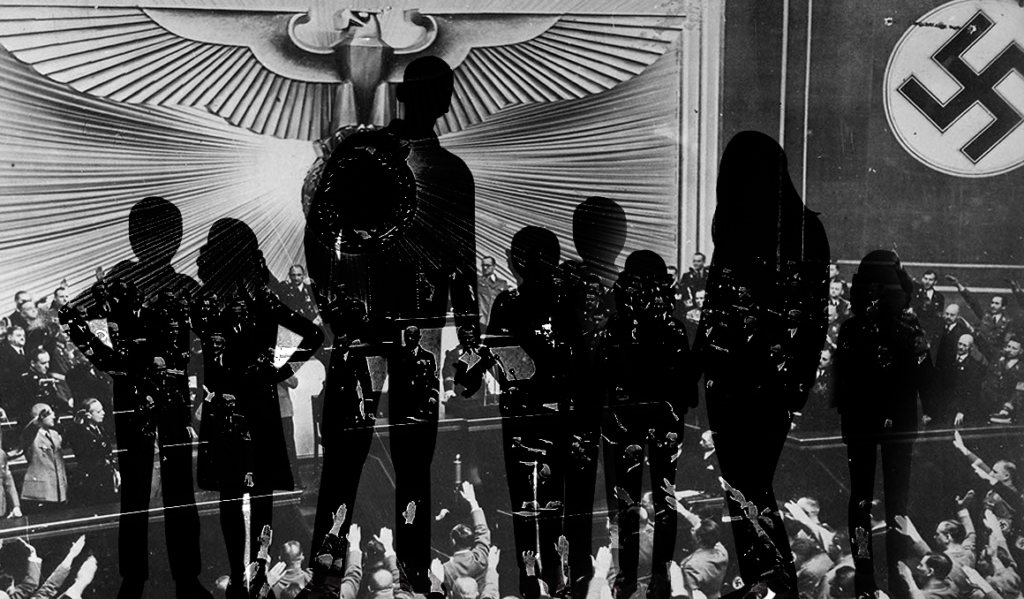 The Ulma family (d. 1944)
In occupied Poland during World War II, families had to make a difficult decision: to obey their overlords or risk their lives in the defense of human life.
In March of 1944, Nazi patrol found eight Jewish people hiding in the small village of Markowa in southeast Poland with the Ulma family, who had taken them in. The Nazis killed the Jews and proceeded to execute Józef and Wiktoria Ulma, who was pregnant with the couple's seventh child. The Nazis also shot each of the children, ages of 8, 7, 6, 4, 3, and 2.
Speaking before the mass offered for the Ulma family, Fr. Witold Burda, postulator of the causes, said:
"They were martyred for their faith in Christ, and the persecutors — German gendarmes — deprived them of their lives because of hatred for the faith of the Ulma family or for the virtue resulting from faith, in this case, it is about love of neighbor."
The Polish family represents what the faithful should rightly do with their freedom. It is in standing for the lives of the weak that they maintained their true freedom.
---
Who are your favorite saints who loved God more than country? Drop their names in the comments below!