The southeastern states boast the Bible belt, but also a strong Catholic history that predates the arrival of Protestant Christians on American shores. Marginalized for their faith, Catholics of the southeast nevertheless have built some of the country's most beautiful churches for the glory of God.
---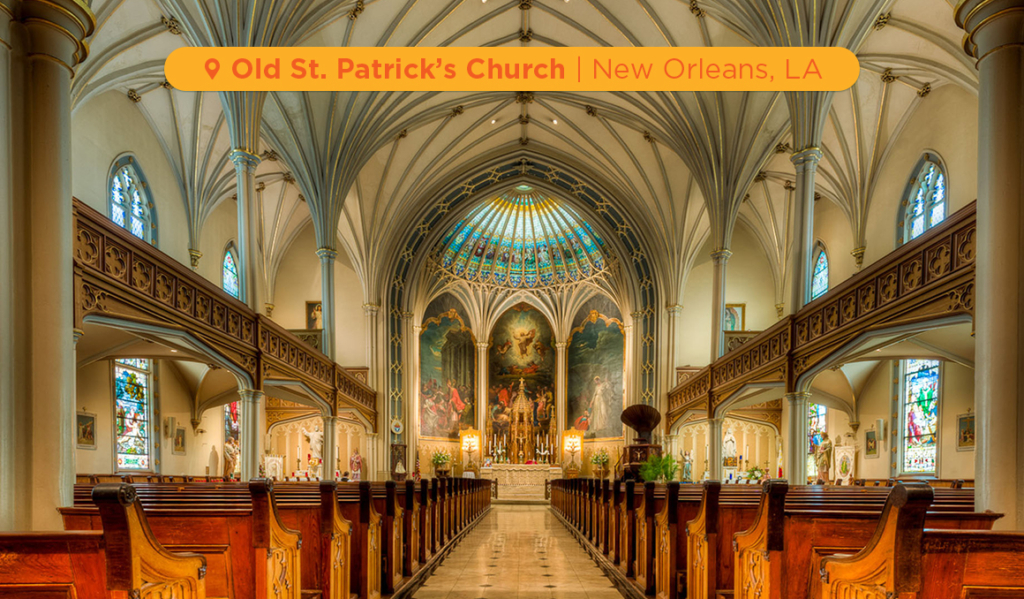 ---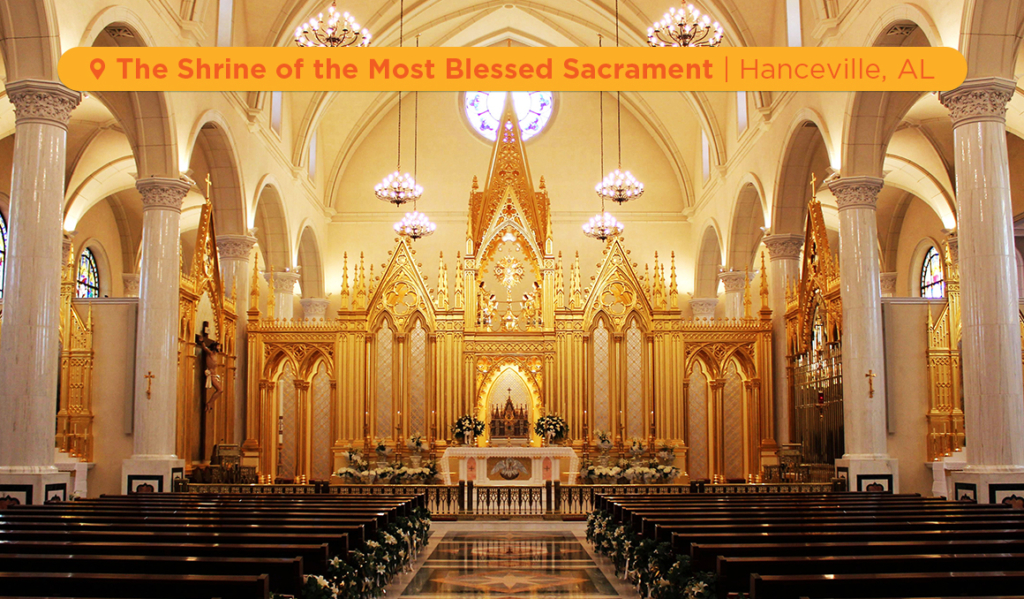 ---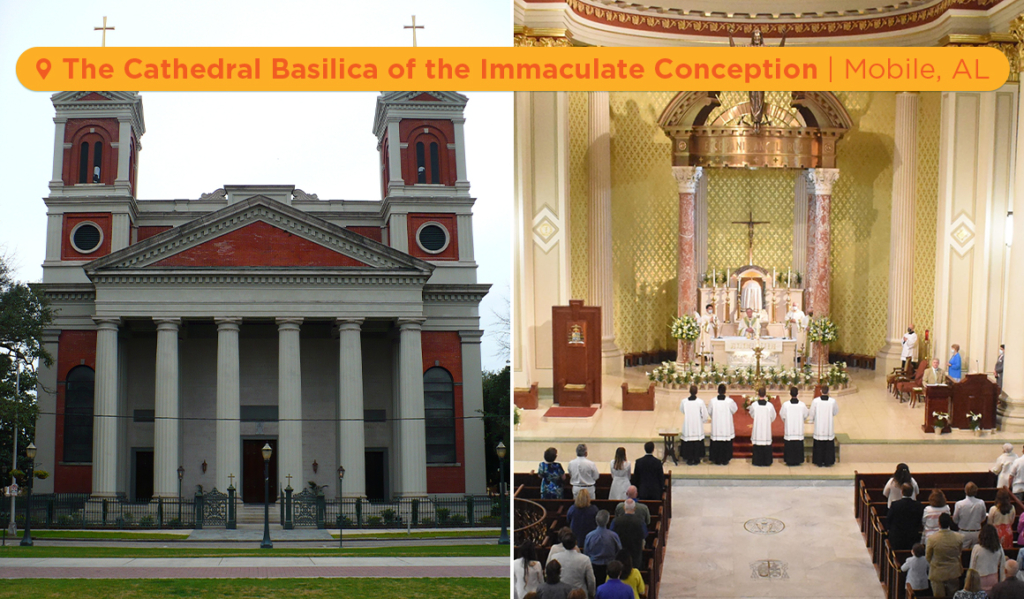 ---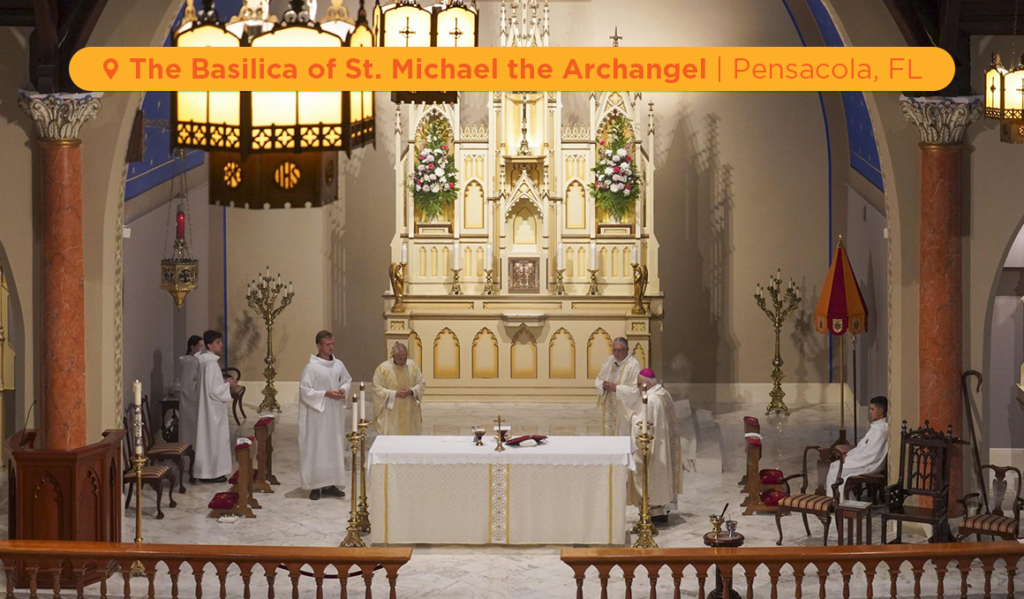 ---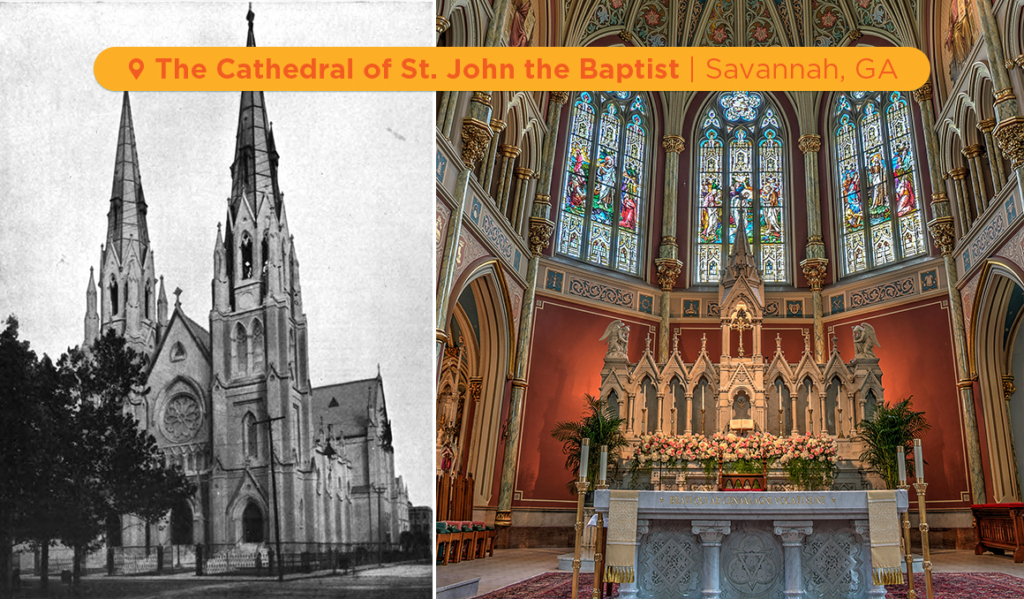 ---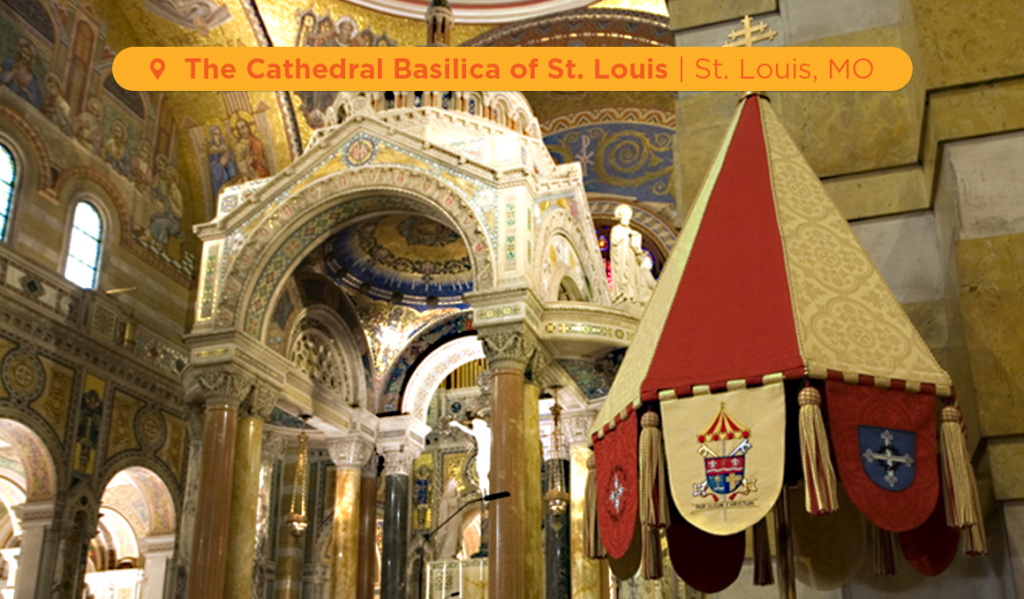 The 80-year project of building the Cathedral Basilica of St. Louis in Missouri was well worth the wait. Completed in 1988, the most recent addition to the cathedral is its Sacred Heart of Jesus Shrine, located in the west transept. The building features a Blessed Sacrament Chapel, a mosaic shrine to Our Lady of Perpetual Help, circular sacristy, a Blessed Virgin Chapel, an All Saints Chapel, and a Mosaic Museum, as well as many other mosaics throughout the Church. One of the most striking aspects of the basilica is that each generation is able to add its imprint through changes and additions to the infrastructure. Take a virtual tour here.
---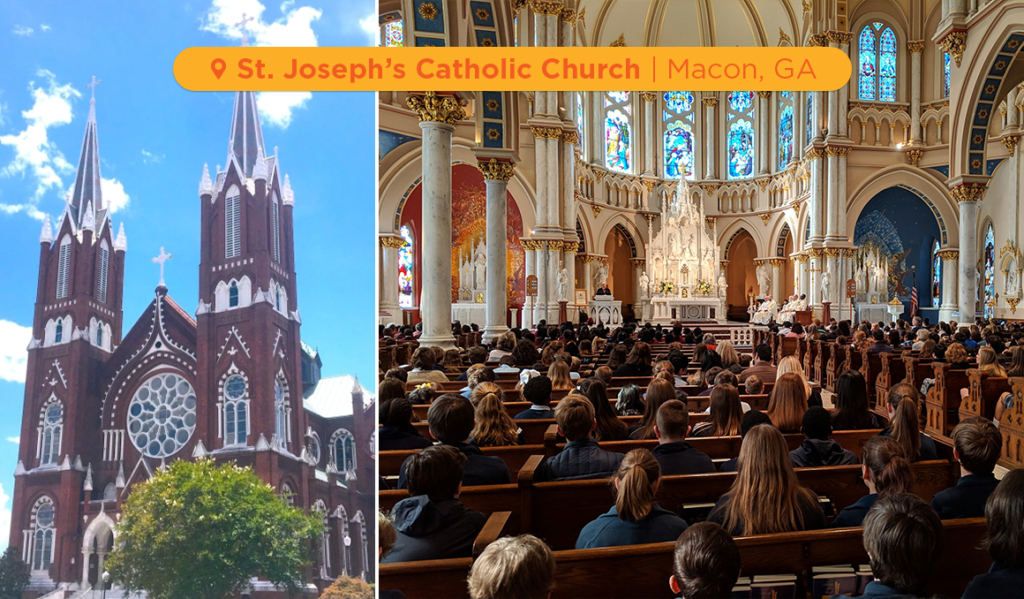 ---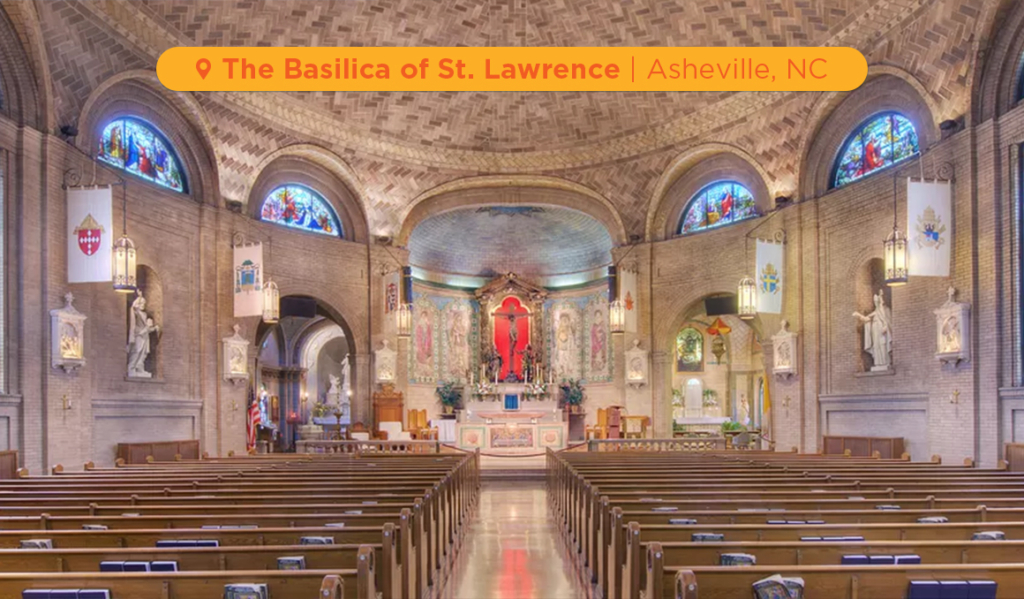 ---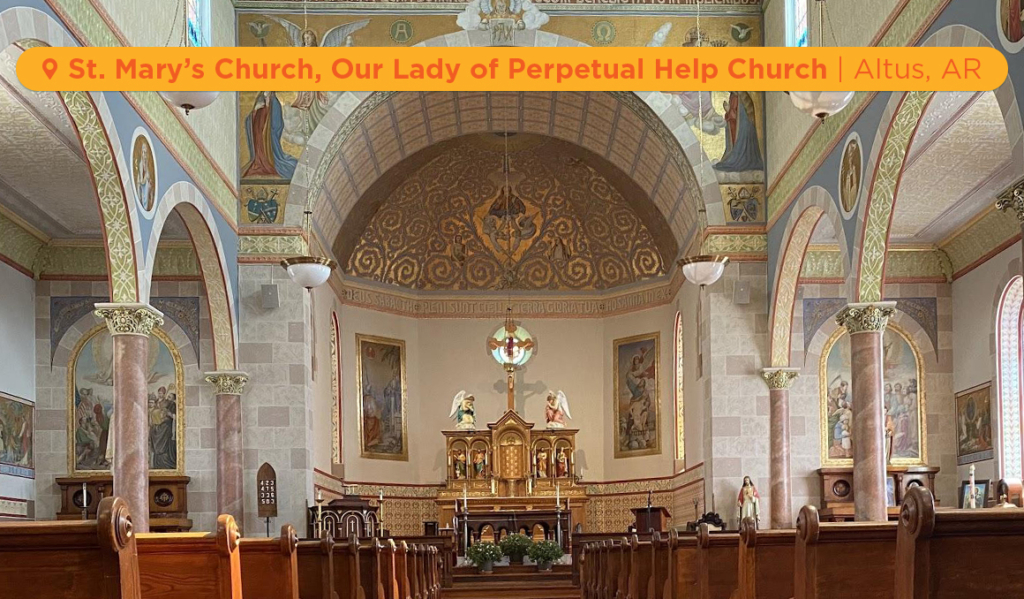 ---
---
Do you love the Catholic churches of the Southeast? What are your favorites? Leave their names and locations in the comments below!