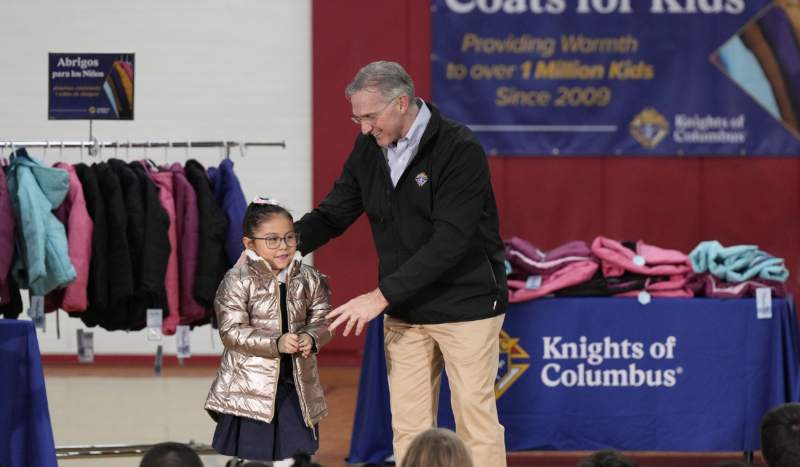 The Knights of Columbus celebrated the one millionth coat donated through its Coats for Kids program and donated $50,000 to five Denver Catholic schools at a Denver Catholic school on Monday.
Supreme Knight Patrick Kelly distributed the coats at Annunciation Catholic School in north Denver. Nearly 1,000 new coats in total were donated to students in need at five Catholic schools in Denver. The Knights also donated $10,000 to the five schools, including Annunciation Catholic School, St. James Catholic School, St. Rose of Lima Catholic Academy, St. Therese Catholic Classical School and Guardian Angels Catholic School.
"The Coats for Kids program has become synonymous with the Knights of Columbus mission of charity, as first established by our Founder, Blessed Michael McGivney, more than 140 years ago," said Kelly in a November 6 press release. "The generosity of our donors and the work of our local councils to distribute one million coats to underprivileged children is proof that where there's a need, there's a Knight."
"The Knights are especially grateful to the Archdiocese of Denver, and the Most Reverend James Golka, Bishop of Colorado Springs and State Chaplain, Colorado Knights of Columbus for their support in making today's event possible," Kelly added.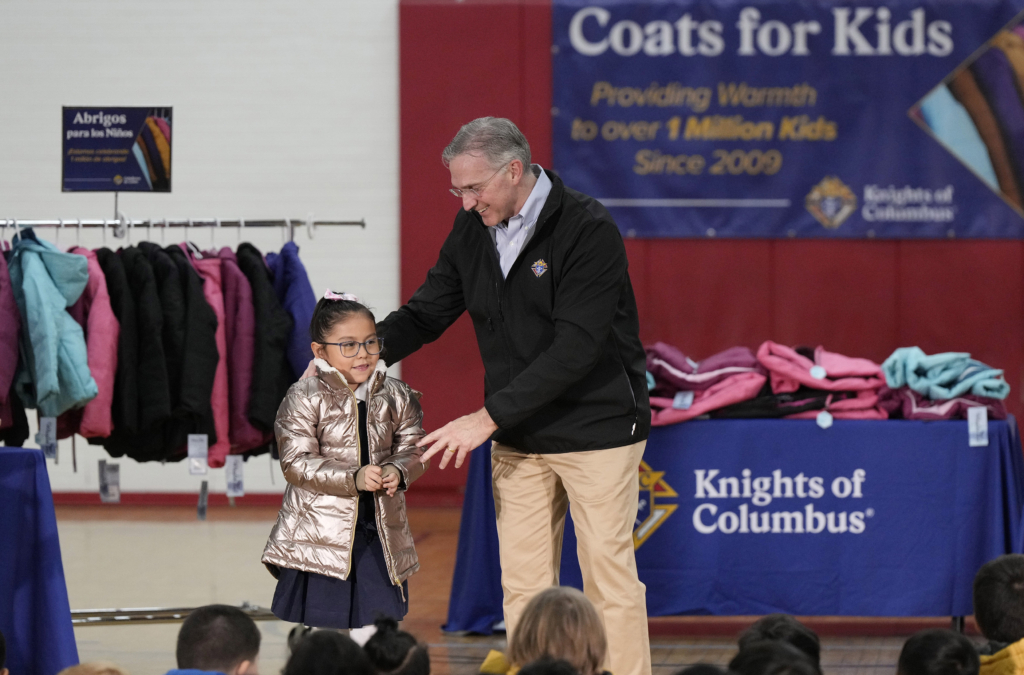 "Since Coats for Kids launched in 2009, Knights have distributed coats in 49 U.S. states and all 10 Canadian provinces — including on U.S. military bases and Native American and First Nation reservations in the U.S. and Canada," according to the press release. "Knights of Columbus councils have distributed over 100,000 coats to children in need each year since 2017 and are on pace to distribute 200,000 coats in 2023."