SATURDAY, OCTOBER 1 
DOJ PRESSED FOR ABORTION TERRORISM RECORDS  
Former Vice President Mike Pence's Advancing American Freedom is leading a conservative coalition in demanding Justice Department records about an ongoing rash of violence against pro-life organizations. CatholicVote is among the groups that filed the Freedom of Information Act request. According to CatholicVote trackers, at least 73 pro-life organizations and 83 Catholic churches have been attacked since May.
READ
RECOVERY CONTINUES IN FLORIDA  
Approximately two dozen deaths have been reported in Florida as rescue efforts continue in the wake of Hurricane Ian. Thousands of first responders are offering help, restoring power, and re-establishing communications, reported Fox Weather. The hurricane made landfall in South Carolina on Friday, with winds of 85 mph.
READ
POLITICAL KILLER?
Shannon Brandt, the 41-year-old North Dakota man who allegedly killed a local 18-year-old boy by running him over with an SUV, has been charged with murder. Brandt was arrested after he fatally struck the youth in the early hours of September 18, according to police. Court documents state the alleged murderer told a 911 operator that the victim was a "Republican extremist."
READ
MAN CHARGED IN SHOOTING OF ELDERLY PRO-LIFER  
Richard Harvey, who admitted to a reporter that he had shot an 84-year-old pro-life volunteer in Michigan, has been charged with felonious assault, careless discharge of a weapon causing injury, and reckless use of a firearm. The shooter had previously told an interviewer that he accidentally shot the woman, who was going door-to-door for a pro-life cause, while "clubbing" her clipboard away with his rifle. The victim claims he shot her in the back as she was leaving. 
READ
NEWSOM SIGNS SPATE OF PRO-ABORTION LAWS  
California Democratic Gov. Gavin Newsom on Tuesday signed more than a dozen abortion-related pieces of legislation, including a bill to prohibit investigations into fetal deaths "related to or following known or suspected self-induced or criminal abortion." The bill also states that under the Reproductive Privacy Act "pregnancy losses," including "perinatal deaths" – which means deaths of babies "around" the time of birth – could not be criminalized or prosecuted.
READ
GOP PROMISES FEDERAL INVESTIGATION OF FBI  
Rep. Elise Stefanik, R-NY, the third-highest ranking Republican in the House, said the GOP will launch a federal investigation into the FBI over its seeming transformation into a weapon of the political Left. "In a House Republican majority … the subpoenas are coming," Stefanik said. "Jim Jordan has already requested Attorney General Merrick Garland preserve the documents, and they will be called to testify because we will ensure that the FBI is accountable to the American people." 
READ
PODCAST
Check out the LOOP's all-new weekly podcast. Make us part of your morning routine!
SHARE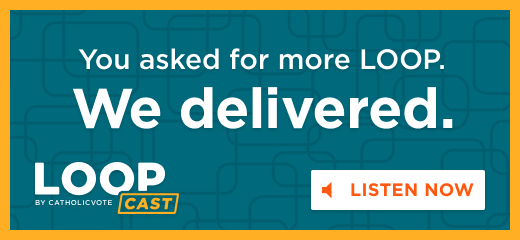 FEDERAL JUDGE BOYCOTTS YALE CLERKS  
U.S. Circuit Judge James Ho, appointed by former Republican President Donald Trump, has vowed not to hire any clerks from Yale Law School due to students' infamously "intolerant" behavior. Yale "not only tolerates the cancellation of views — it actively practices it," said Ho in a speech delivered at a Federalist Society conference in Kentucky on Thursday. "I don't want to cancel Yale, I want Yale to stop canceling people like me." Ho encouraged other judges to follow suit and reject clerks from the school.
READ
CATHOLIC GROUP HONORS FAUCI
The Ignatian Volunteer Corps, a Catholic group, this week gave controversial Biden advisor Anthony Fauci an award for "Exemplary Public Service." "I had the privilege of having eight years of Jesuit training," Fauci said in an acceptance speech. "I have those Jesuitical fingerprints all over my professional and my personal life, which is service for others."
READ
FAUCI NET WORTH DOUBLED DURING COVID  
Dr. Anthony Fauci's net worth just about doubled during the COVID-19 pandemic, according to a report from the government watchdog group OpenTheBooks. Fauci remained the United States' highest-paid federal employee, with salaries of $456,000 in 2021 and $480,000 in 2022, out-earning the president, four-star generals, and around 4.3 million other federal employees.
READ
TRANS ACTIVISM DESECRATES CATHOLIC ART
An LGBT organization has put on a display at the York Art Gallery in England that includes a perverse interpretation of a painting of St. Agatha by Bernardo Cavallino (1616-1656). "St Agatha is usually shown with her severed breasts on a plate to represent her martyrdom," reads a placard attached to the painting. "Artwork of saints like this speaks to the queer experience of pushing against social norms to live euphorically as ourselves."
READ
FEMINISM REJECTING SEXUAL REVOLUTION?
Austin Ruse writes that decades after the dawn of the sexual revolution, progressive sexual ethics is now facing a growing threat from an unexpected quarter: feminism. "British writer Louise Perry hopes so," writes Ruse. "Perry is a feminist, a woman of the Left, and a columnist at the leftwing Guardian. Her new book, 'The Case Against the Sexual Revolution: A New Guide to Sex in the 21st Century,' is a broadside against the plethora of leftwing sexual shibboleths."
READ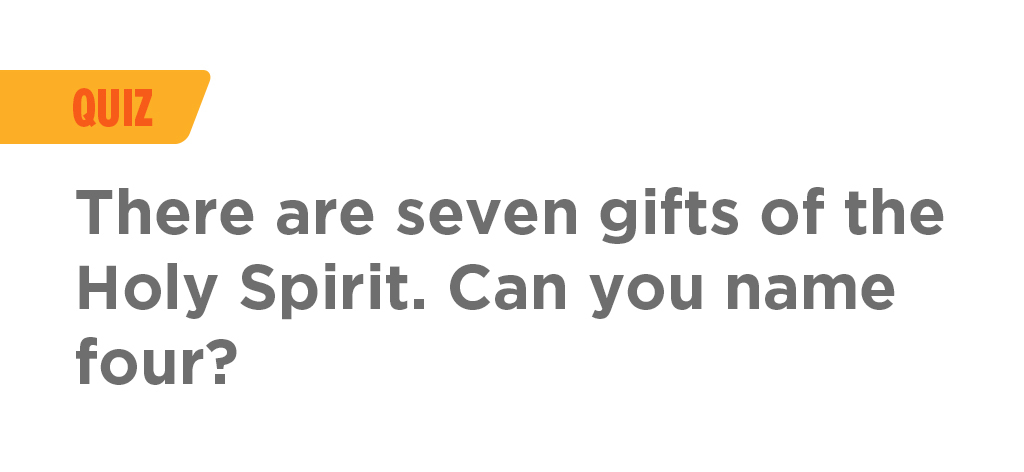 COFFEE SHOP AT HOME  
Want the coffee shop experience without a seven-dollar drink and a five-dollar pastry? Want to read or work at home without feeling like you're trapped in a messy, boring house? Combine the best of both and create a coffee shop experience at home. It really takes just a few key "ingredients," and you don't need any expensive equipment. Here's a guide.
READ
OUR FATHER ON A PRISON WALL
On the wall of a torture dungeon in the recently liberated Ukrainian city of Balakliya, the words of the Our Father were found etched. One line is particularly poignant, considering the scene in which it was found: "forgive us our trespasses as we forgive those who trespass against us." Central and Eastern Europe have seen vast amounts of bloodshed and hardship, yet there continue to emerge from the region great apostles of mercy and forgiveness. Here is a reflection on this strange yet beautiful paradox.
READ
CONQUERING FEAR
It's easy to believe that certain weaknesses are part of "who we are." An inescapable personality trait. A temperament we can't change. But this is a lie. Jesus promises to renew us, transform us, and perfect us. In this article, a woman writes about her anxiety - something she once believed was simply part of her - and the three resources that helped her overcome that lie and conquer her fear.
READ
CAREER PIVOT
Having one career path for many years can mean stability, constancy, and growth. Sometimes, however, it can mean stagnation and fear of change. You may be someone who dreams of a career pivot, but feel like you can't do it because the unknown factors present a risk to you or your family, because you've developed loyalties to those you work with, or simply because you got a degree in your current field. But there are many examples of career pivots that have born incredible fruit, including in the lives of saints. Here is your permission to career-pivot, from a Catholic perspective.
READ
HUMOR
The Babylon Bee released a skewering satirical video… "Tired of boring old Christianity? Try new Christianity Lite - all of the same great terms, look, and feel of Classic Christianity, but without any of the commitment!"  
SHARE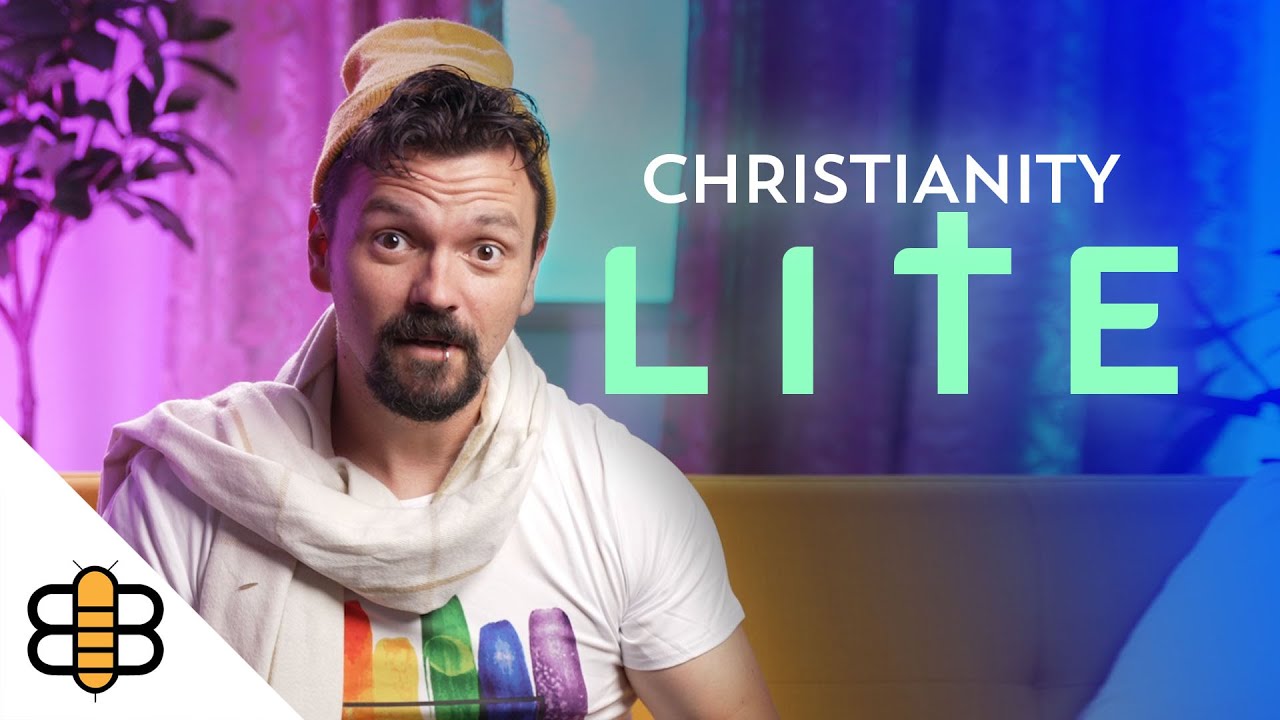 CATHOLIC 101
What can modern neuroscience and Catholic theology teach us about the phenomena of anxiety and depression. Art Bennett explains how faith and reason can work together to offer us relief from interior darkness and a better understanding of these particular kinds of suffering.
READ
SATURDAY'S
 SAINT
During his long pontificate, Pope St. John Paul II named only one Doctor of the Church, a little Carmelite nun named Thérèse of the Child Jesus who died at the age of 24. In his apostolic letter declaring her a Doctor he wrote, "In the writings of Thérèse of Lisieux we do not find perhaps, as in other Doctors, a scholarly presentation of the things of God, but we can discern an enlightened witness of faith which, while accepting with trusting love God's merciful condescension and salvation in Christ, reveals the mystery and holiness of the Church." Her "Little Way" has blessed millions of Catholics.
READ
SATURDAY'S PSALM  "Lord, let your face shine on me." (Psalm 119:135)  READ
SATURDAY'S READINGS  Today's Mass readings.  READ  

SUNDAY'S PSALM  "If today you hear his voice, harden not your hearts." (Psalm 95:8)  READ
SUNDAY'S READINGS  Sunday's Mass readings  READ
ANSWER TO THE TRIVIA  The seven gifts of the Holy Spirit are wisdom, understanding, counsel, fortitude, knowledge, piety, and fear of God.
HAVE A TIP?
Send us your news for the Weekend LOOP.
EMAIL
ARTWORK
The Virgin of the Rosary, Bartolome Esteban Murillo, 1650  
SHARE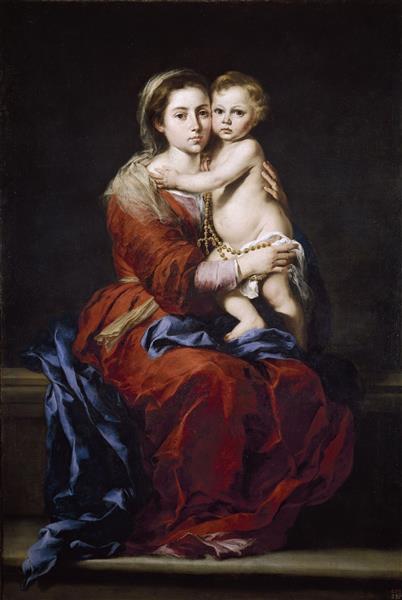 You got 4 friends to sign up for the Loop!
When you reach 10, you receive
a free Loop coffee mug!
Paid for by CatholicVote.org. Not coordinated with any candidate or committee.
For more information, please see our Privacy Policy and Terms and Conditions.

CATHOLICVOTE   |   P.O. BOX 3310   |   CARMEL, IN 46082   |   (317) 669-6127