WEDNESDAY, DECEMBER 8 - SOLEMNITY OF THE IMMACULATE CONCEPTION OF THE VIRGIN MARY
EDITOR'S NOTE 
 Today is a holy day of obligation. (You probably knew that.) 
VAX MANDATE BLOCKED 
 A federal judge in Georgia blocked the vaccine mandate for federal contractors. U.S. District Judge R. Stan Baker stated that "even in times of crisis this Court must preserve the rule of law and ensure that all branches of government act within the bounds of their constitutionally granted authorities."  
READ
DEBT CEILING  
The House voted largely along party lines to pass a procedural bill to raise the debt ceiling. Now the bill goes to the Senate, where Democrats will need ten Republicans to vote against filibustering the legislation so that it can proceed to a vote. Senate Minority Leader Mitch McConnell, R-KY, is encouraging Republicans to vote to end debate and allow the Democrats to pass an increase on the debt ceiling. 
READ
ABORTION & ELECTION 2022  
Democrats have warned Republicans that a change in abortion law from the Supreme Court could cause voters to back Democrats in the 2022 elections. But Politico's David Siders reported: "Privately, several Democratic strategists have suggested the usefulness of any decision on abortion next year will be limited, and some may advise their clients not to focus on abortion rights at all." 
READ
ANTI-ABORTION FEMINIST ON TRUMP  
Erika Bachiochi declared in a New York Times op-ed: "I couldn't vote for Trump, but I'm grateful for his Supreme Court picks." While Bachiochi maintained her distaste for Trump as a leader in the pro-life cause, she conceded that "Mr. Trump kept his promises to pro-lifers, nominating justices who now appear poised to overturn Roe v. Wade."  
READ
BANKING NOMINEE QUITS 
Saule Omarova has withdrawn her nomination to be comptroller of the currency after facing strong opposition from Republicans and centrist Democrats. Omarova had called for the end of banking "as we know it" and had said "we want" oil and gas companies to go bankrupt in order to fight climate change.  
READ
THREAT BY TEACHERS UNION OFFICIAL  
A board member of the nation's largest teachers union wrote on Facebook that people who have religious exemptions from the 
COVID mandate 
should die from the virus or be shot. Mollie Paige Mumau, a board member of the National Education Association, said people were "hiding behind religious exemptions," and that the unvaccinated "deserve whatever comes their way, including losing jobs, getting sick, and perhaps dying from this virus."  
READ
FIGHTING ANTI-RELIGIOUS BIGOTRY  
The Supreme Court will hear oral arguments today in Carson v. Makin. Nicole Stelle Garnett writes about the issues behind the case: "Over the past few decades, as the Supreme Court has emphasized that the Constitution demands neutrality to religious institutions rather than hostility, American education policy gradually has begun to embrace parental choice, opening the doors to these schools to families of modest means. Maine's exclusion of religious schools from its tuitioning program stands out as a relic of a less welcoming, less just, time for people of faith."  
READ
EDIFY 
 Learn how to combat wokeism by using these three key tips from Chris Stefanick.  SHARE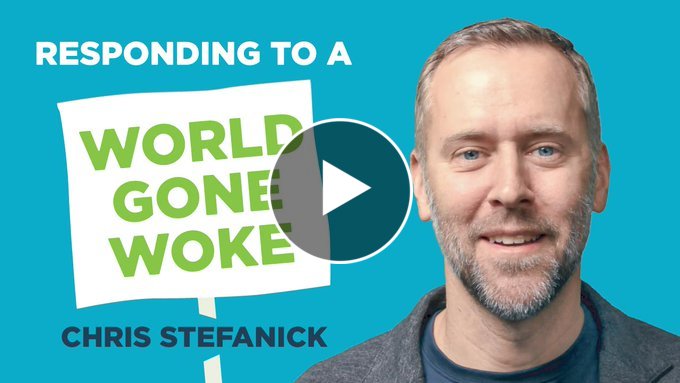 TOWN SHOCKED BY ERASURE OF CHRISTMAS 
 The Chamber of Commerce at a small town in Washington State no longer wants the Knights of Columbus at the town's "Christmas Lighting." In fact, now it's called the "Village of Lights." Restaurant owner Benjamin Herreid said: "The Chamber had the audacity/naivety/stupidity to kick off this non-holiday by inviting Krampus Seattle," a "group of demonic horned half-goat cosplayers," to "give speeches at our pavilion and pub crawl throughout the downtown terrifying our children."  
READ
CHAPLAINS OF PEARL HARBOR  
Joseph Pronechen writes about the courageous chaplains who saved lives at Pearl Harbor 80 years ago. Chaplain Terence Finnegan "raced in his 1931 Buick to the barracks to warn servicemen gathered there. Divine help was surely with him, as a Japanese fighter plane strafed his car, with the bullets stitching the road alongside him."  
READ
ABORTION ADVOCACY AT CATHOLIC COLLEGE  
The University of San Diego will not say if any students who shouted obscenities and displayed vulgar signs during a recent pro-choice demonstration on the Catholic college's campus will be disciplined. The students were protesting a pro-life speaker hosted by the College Republicans. "The protest got absolutely out of control, and it was an embarrassment for the university," said senior Jack Uribe, the club's secretary.  
READ
CATHOLIC 101 
 Fr. Peter John Cameron, OP, writes about why we need the Immaculate Conception. "The devil seduces [Adam and Eve] into believing that they can be like God without God. The central element in Satanism, after all, is the absolute exaltation of self," writes Fr. Cameron. "The Immaculate Conception confirms that the best way to be like God is by being in relationship with him as his children. That is why, to lead us back to paradise, God raises up an Immaculate Mother."  
READ
SAINT OF THE DAY 
 Through the centuries the Church has become ever more aware that Mary, "full of grace" through God, was redeemed from the moment of her conception. That is what the dogma of the Immaculate Conception confesses, as Blessed Pope Pius IX proclaimed on December 8, 1854: "The most Blessed Virgin Mary was, from the first moment of her conception, by a singular grace and privilege of almighty God and by virtue of the merits of Jesus Christ, Savior of the human race, preserved immune from all stain of original sin."  
READ
DAILY PSALM 
 "Sing to the Lord a new song, for he has done marvelous deeds." (Psalm 98:1)  
READ
DAILY READINGS 
 Today's Mass readings.  
READ
BEAUTY 
 Immaculate Conception, Peter Paul Rubens, 1628.  SHARE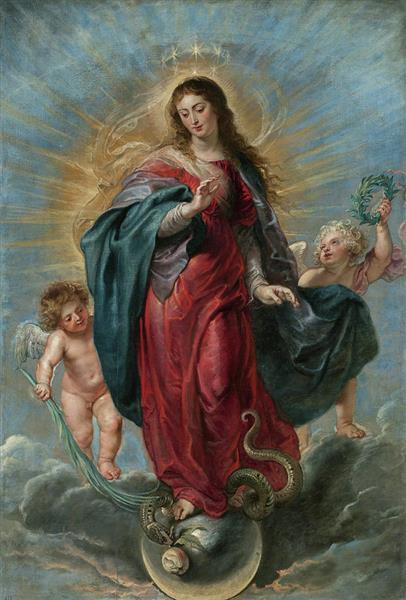 Paid for by the CatholicVote.org Education Fund.
For more information, please see our

Privacy Policy

and

Terms and Conditions

.

CATHOLICVOTE ED FUND

  |  

P.O. BOX 259837

  |  

MADISON, WI 53725

  |  

(312) 201-6559