MONDAY, FEBRUARY 6
CONGRESS TO INVESTIGATE FEDS TARGETING OF PRO-LIFERS
Congress will begin investigating the "weaponization" of the federal government against Catholic and other pro-life Americans this Thursday. The investigation will operate under the House Judiciary Committee and be chaired by Ohio Republican Rep. Jim Jordan, focusing on the Biden administration's targeting of pro-lifers through the Freedom of Access to Clinic Entrances (FACE) Act.
READ
AP STYLE KILLS 'CRISIS PREGNANCY CENTERS'
  The Associated Press added an entry to its style guide directing journalists to put the term "crisis pregnancy center" in scare-quotes, and to use "anti-abortion center" instead, to convey that "the centers' general aim is to prevent abortions." The AP Style Guide also tells writers not to use the terms "pregnancy resource centers or pregnancy counseling centers," branding those descriptions as "potentially misleading."
READ
BLACK LEADERS APOLOGIZE TO DeSANTIS  The Miami-Dade Black Affairs Advisory Board on Friday issued an apology to Florida Republican Gov. Ron DeSantis for a comment made at their Wednesday meeting from a member who said, "our governor is racist." "There's nothing wrong with saying 'we're sorry,'" said Board Chair Pierre Rutledge. "That's not what we intended to say or be depicted by anyone. And that's not the feeling of this board."  READ
SPY BALLOON SHOT DOWN
The military on Saturday shot down a Chinese spy balloon off the coast of South Carolina after tracking it for nearly a week. President Joe Biden said officials chose not to shoot it down over land because its debris could cause damage below. House Homeland Security Committee Chairman Mark Greene, R-NC, said that it was "indefensible that this threat was eliminated only after great public outcry and the damage to U.S. national security and American sovereignty was already done."
READ
OTHER CHINESE SPY BALLOONS? 
Fox News reported Sunday that at least two other Chinese spy balloons have flown over or near U.S. states in recent years. "A Chinese spy balloon crashed into the Pacific off the coast of Hawaii four months ago," reported Fox's Lucas Tomlinson, and "at least one Chinese spy balloon flew over portions of Texas and Florida during the Trump administration." Former President Donald Trump said the report of a balloon during his presidency was "disinformation."
READ
BORDER COMMUNITIES TO BE REIMBURSED?
  Texas lawmakers are preparing legislation that would require the government to reimburse states and communities along the United States' southern border who have been forced to spend billions addressing the immigration crisis. Border security is a federal priority, they argue, and the Biden administration has neglected it.  
READ
GOP COUNTEROFFENSIVE IN DA RACES 
Virginia Republican Attorney General Jason Miyares says Republicans must launch a defense against a yearslong Leftist campaign to take district attorney seats across the country. Liberal groups have a "very smart tactic," Miyares said. "They've realized, 'I don't have to win a governor's mansion. I don't have to change control of my state Senate or my state assembly. I've just got to go into certain areas, I've got to elect very left-wing social justice warriors as these prosecutors.'"  
READ
ICYMI
An FBI SWAT team invaded his house. He faced a potential 11 years in prison. Moments after he was found not guilty, Mark Houck was asked how he dealt with the pressure. "We couldn't have done it without faith," he said. 
WATCH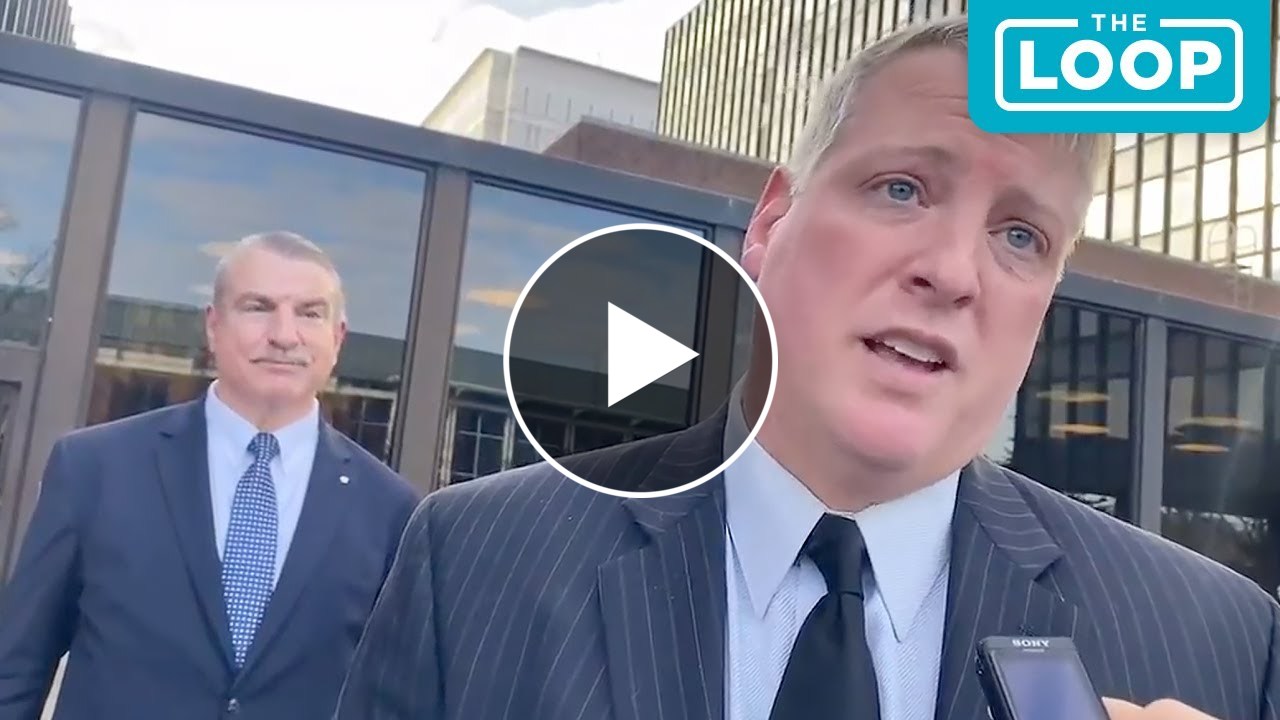 'NOT SETTLING'  
Fr. Emmanuel Tropini, vicar of the St. Rose of Lima Parish in Villaguay, Argentina, joined more than 100 youths in a great demonstration of love for the Virgin Mary, crossing the Andes Mountains on foot in a pilgrimage under the theme: "Pilgrim of the Andes, lift up your gaze." "Something that we work on a lot are values and aspiration to the great things in life," Tropini said. "Not settling for small things but fighting for the convictions that are related to all this." 
READ
HONG KONG CATHOLICS NOW NOBEL NOMINEES
A bipartisan congressional commission chaired by Rep. Chris Smith, R-NJ, announced Thursday the nomination of six Hong Kongers, including Cardinal Joseph Zen and jailed Catholic media mogul Jimmy Lai, for the Nobel Peace Prize because of their efforts in the cause of human rights.
READ
COLLEGE TEAMMATES ENTER RELIGIOUS LIFE  
They were college basketball teammates 40 years ago, and now they're both in Miami dressed in religious habits. Meet Sister Irene and Sister Margaret Anne as they share how Divine Providence brought them back together after 40 years.  
READ
CATHOLIC 101
Individualism and collectivism are two of the greatest threats to human happiness. Anthony Esolen explains how the breakdown of small communities hurts the poor -- and why Catholic social teaching is the key to restoring our own culture. Read this new take on our ancient tradition of caring for the poor and weakest among us.  
READ
SAINT OF THE DAY
 Today the Church celebrates Paul Miki and the 26 Martyrs of Nagasaki. Just decades after Catholic missionaries arrived on the shores of Japan, the emperor's representatives commanded that 26 believers be executed. While on his cross, St. Paul Miki said: "After Christ's example, I forgive my persecutors. I do not hate them. I ask God to have pity on all, and I hope my blood will fall on my fellow men as a fruitful rain."
READ
DAILY PSALM  "May the Lord be glad in his works." (Psalm 104:31)  READ
DAILY READINGS 
Today's Mass readings.  
READ
TRUTH
SHARE