SATURDAY, JUNE 12 – THE IMMACULATE HEART OF MARY
MANCHIN BACKS 'HYDE'   

Sen. Joe Manchin, a Democrat from West Virginia, said he will fight hard for the Hyde Amendment, a rule which prohibits taxpayer funding of abortions. "I'm going to support Hyde in every way possible," Manchin said. Two other Democrats, Bob Casey, Jr. (PA) and Tim Kaine (VA) have also vowed to apply the Hyde Amendment to the annual appropriations bills.   READ
WHITE FARMERS NOT INCLUDED?  

U.S. District Judge William Griesbach has halted a debt relief program that was available only to farmers of color. The judge declared that the white farmers who brought the lawsuit are likely to succeed in proving that the program is unconstitutionally discriminatory against white farmers. "The obvious response to a government agency that claims it continues to discriminate against farmers because of their race or national origin is to direct it to stop: it is not to direct it to intentionally discriminate against others on the basis of their race or national origin," Griesbach wrote.  READ
ABUSE OF POWER  

Michigan Attorney General Dana Nessel wanted a restaurant owner who defied the lockdown to be arrested before she could appear on Fox News. An email obtained by the Mackinac Center for Public Policy showed Nessel telling members of her Department: "Do we know her whereabouts? We should just have her picked up before she goes on. This is outrageous." Restaurant owner Marlena Hackney appeared on Fox News on March 17. She was arrested on March 19, and released from jail on March 23.  READ
RELIGIOUS FREEDOM WIN  

The Texas Supreme Court rules that churches are free to speak freely about their faith and their mission. A deacon had sued the Diocese of Lubbock for publishing his name on a list of clergy credibly accused of sexual misconduct. Maria Montserrat Alvarado of Becket Law said, "The Texas Supreme Court rightly recognized that this suit threatened church autonomy. Any lawsuit that requires a court to second-guess how a religious group speaks to its flock about its faith and mission should be barred. And the last thing civil courts should be doing is punishing the Church for seeking to be transparent and accountable."  READ
BIPARTISANSHIP VS. BIG TECH  

Five new bills have been introduced in the House to rein in the power of Big Tech. The bills are described as a revolution in antitrust. Several bills are sponsored by members of both parties.  READ
PRAYER  

Join us in a Corpus Christi Novena for our Bishops as they prepare for their upcoming spring conference.  SHARE

SOUTH TEXAS REALIGNMENT  

Republicans in Texas are increasingly optimistic about flipping heavily Hispanic border counties in South Texas to the GOP column. State Rep. Alex Dominguez, a Democrat from Brownsville, is sounding the alarm to his fellow Democrats: "Both the state and national party should be looking at this very closely. The border Democrats have been the blue wall in Texas for decades. We can't afford to lose the blue wall."  READ
LEFT IRATE OVER POSSIBLE COMPROMISE  

A group of Republican senators appear close to reaching an infrastructure deal which could win over 60 votes in the Senate. The bill would spend far less than President Biden had initially wanted, but the president has indicated that he might back the deal. And that has liberal senators up in arms. "Why let Republicans decide the size of an infrastructure bill when reconciliation is a perfectly legitimate process," said Sen. Chris Murphy, D-CT. Sen Elizabeth Warren, D-MA, said: "The Republicans have held us up long enough."  READ
INFLATION WORRIES  

The U.S. consumer price index grew at the fastest annual rate in nearly 13 years, causing more concern about rising inflation in the economy. The 5.3% rise is the largest since the financial crisis and recession of 2008.  READ
WHISPERS

  

The Bishops begin their bi-annual meeting this coming Wednesday, with discussion over whether to approve the drafting of a document on "Eucharistic Coherence" expected to happen Thursday.  A vote by the Bishops would come Friday during a closed Executive Session.  CV will share some big news in advance of the meeting.  Be sure to read the LOOP next week to get the details.....
QUOTE OF THE WEEK  

"REMINDER: It's not enough to ban Critical Race Theory. That's simply step one. That's defense. Overthrow your local school board and make sure the next generation learns YOUR values. That's offense. Nothing else matters if we continue to churn anti-patriots out of our schools." —Jesse Kelly   READ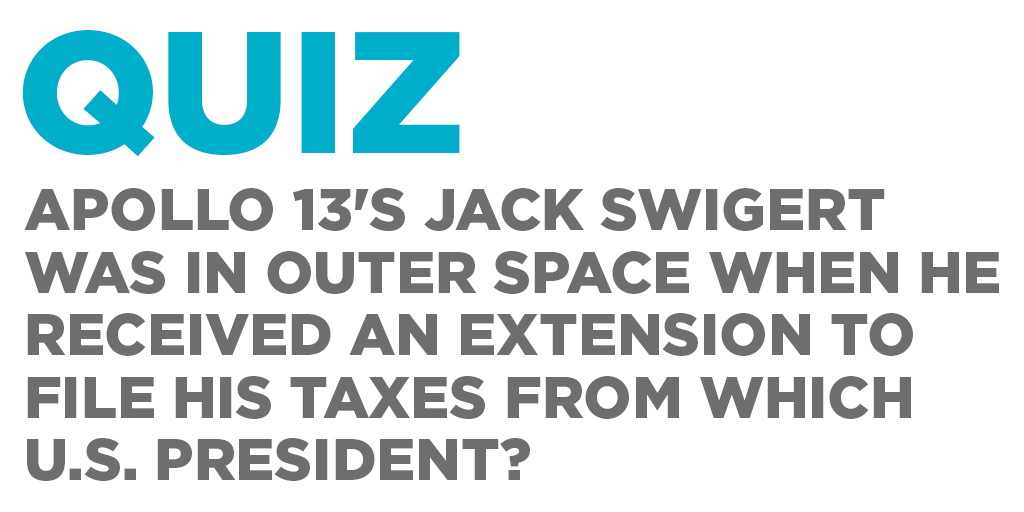 WHERE'S THE BEEF  

Good American grilling is mostly about meat. But we'd be lying if we said we didn't feel a little . . . heavy . . . after a burger plus a brat plus a few ribs on top. So to balance it out, here's a list of 44 cookout dishes that aren't meat. From portobello burgers to grilled peaches to watermelon salad, there's a ton of variety.  READ
DING, POST, CLICK, SEND  

Dr. Tod Worner over at Word on Fire writes about the Exterior Life, which is not to say a life lived in charitable self-forgetfulness, but a life of noise and distraction. Especially when it comes to media and technology. We're usually the most guilty of it when there is something inside us that we are trying not to face. But that "inside", the Interior Life, is what we must cultivate in order to have peace and clarity.  READ
RULES FOR PROSPERITY  

Though the U.S. is one of the most prosperous countries in the world, poverty is still found everywhere, especially after the year 2020. For those envisioning the future, though, especially the young, there are 3 basic rules for avoiding poverty. They are simple and may even seem obvious, but they have also become controversial.   READ
A SPIRITUAL LOVE STORY  

If someone mentions a "love story", you're bound to think it's romantic. But today we have for you a spiritual love story. A classic example you almost certainly know is the famous friendship of Saints Francis and Clare of Assisi. But have you heard of Jordan and Diana? He was the Master General of the Dominican Order and she was a Dominican nun. They are both Blessed, and had a beautiful and inspiring friendship in the 13th century. Even better, you can learn of it from their very own words.  READ
CULTIVATE YOUR OWN HOME  

Human beings are cultivators. "And God put Adam in the garden to cultivate and keep it." But obviously we are not in that garden anymore. The best equivalent we have now is our own homes and our own souls. Catholics may hear much about tending the "garden of our hearts", but our being is in body and soul. Here's a piece that makes a great case for the importance of cultivating and caring for our own home, and how it is crucial in improving our spiritual character.  READ
VIDEO

  This Virginia teacher is fearless. You have to watch this. SHARE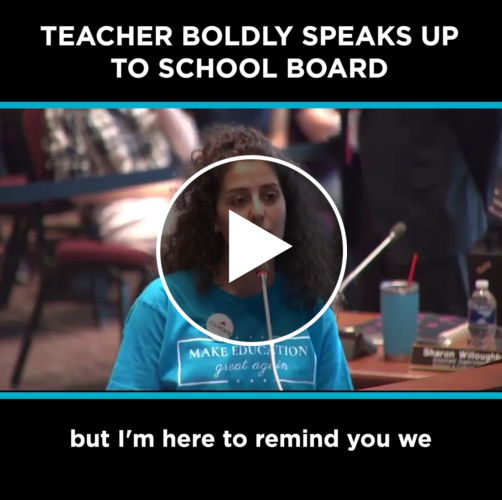 CATHOLIC 101  

Michael Heinlein writes about finding Jesus in the Immaculate Heart of Mary. "Scripture references Mary's heart twice, both in the second chapter of Luke's Gospel (verses 19 and 51). We learn that Mary 'reflects' and 'keeps' in her heart the mysterious events surrounding the Incarnation. Intertwined with her core identity is the identity of her Son and that of his mission as redeemer and savior," writes Heinlein.  READ
HOW TO LIVESTREAM SUNDAY MASS


Visit catholicmasslive.com.  CLICK 
SATURDAY'S SAINT  In the midst of the second world war Pope Pius XII put the whole world under the special protection of our Savior's Mother by consecrating it to her Immaculate Heart, and in 1944 he decreed that in the future the whole Church should celebrate the feast of the Immaculate Heart of Mary. But this is not a new devotion.  READ

SATURDAY'S PSALM  "The Lord is kind and merciful." (Psalm 103:8)  READ

SATURDAY'S READINGS  Today's Mass readings  READ
SUNDAY'S PSALM  "Lord, it is good to give thanks to you." (Psalm 92:2)   READ
SUNDAY'S READINGS  Sunday's Mass readings  READ
 
ANSWER TO THE TRIVIA  Mission control jokingly asked the astronauts of Apollo 13 if they filed their taxes before leaving the Earth. But Jack Swigert was a backup member of the crew, who was added to the April 1970 flight at the last minute. He replied: "It's not too funny. Things happened very quickly there, and I need an extension." The Apollo 13 mission was a called a successful failure because they astronauts never reached the moon but they were able to get home safely despite their damaged ship. President Nixon agreed to grant Swigert an extension on filing his return, because he was most definitely "out of the country."

HAVE A TIP?  Send us your news for the Weekend Loop.  EMAIL   
DEVOTION

  A painting depicting the Immaculate Heart of Mary in Peterskirche, Vienna, Austria. (Credit: Diana_Ringo)  SHARE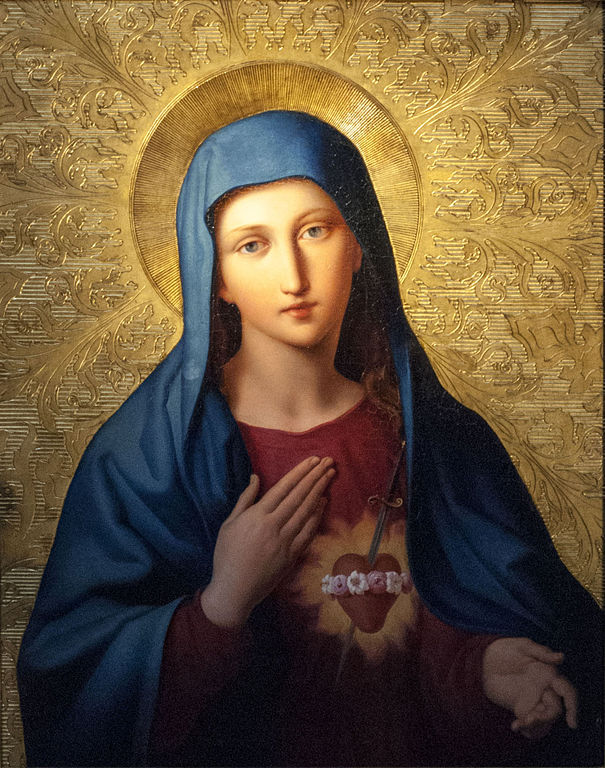 You got 0 friends to sign up for the Loop!
When you reach 10, you receive
a free Loop coffee mug!
Paid for by CatholicVote.org. Not coordinated with any candidate or committee.
For more information, please see our Privacy Policy and Terms and Conditions.

CATHOLICVOTE   |   P.O. BOX 259837   |   MADISON, WI 53725   |   (312) 201-6559