You can help secure America's moral and spiritual future.
Your donation to CatholicVote will:
Hold Catholic politicians accountable

Stop anti-Catholic legislation in Congress

Pass legislation that promotes our Catholic values like life, marriage, and religious freedom

Win major court cases (our Supreme Court brief helped overturn Roe v. Wade!)

Win elections

Change the culture for Christ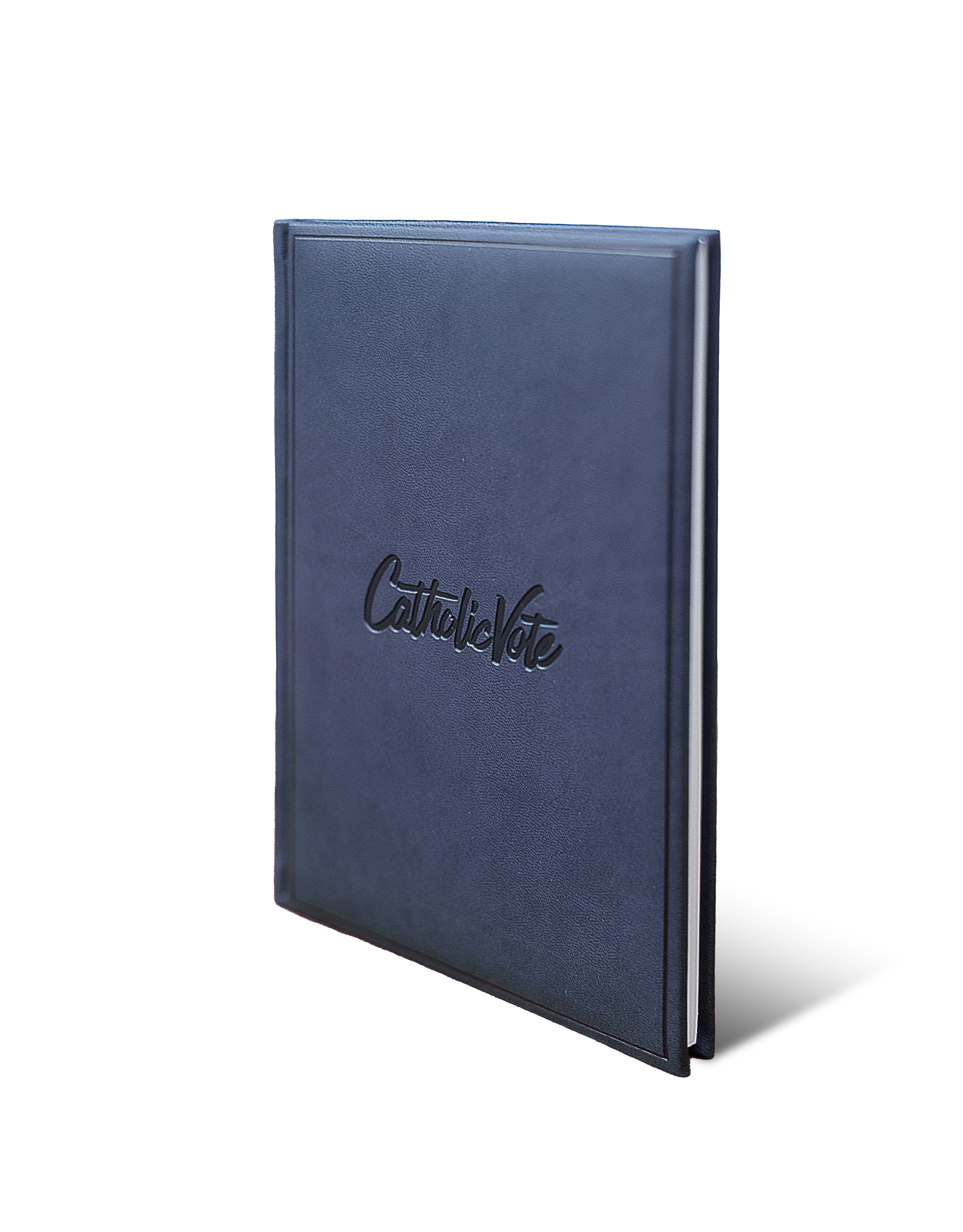 Get the CV Journal!
Join the CatholicVote Champions Club with a monthly donation of $10 or more by December 31, and we'll send you a FREE journal embossed with the CatholicVote logo. Every new CatholicVote employee receives this soft, Italian-made leatherette journal to welcome them to the team.  And it's yours with our thanks for your monthly support.